According to analysis by the Energy and Clean Air Research Center (CREA), in the six months since Russia's invasion of Ukraine, gains from oil, gas and coal exports have outstripped the total cost of the invasion. According to the report, Turkey ranks third among Russia's largest importers of fossil fuels.
Russia earned 158 billion euros from fossil fuel exports in the 6-month period from February 24, the start of the war, to August 24. The total cost of the invasion to Russia is estimated to be around 100 billion euros.
Representing 54 percent of Russia's fossil fuel exports, $85 billion was made with European Union (EU) countries.
The EU is followed by China with 35 billion dollars of fossil fuel imports and Turkey with 11 billion dollars of imports.
India ranks 4th and 5th with imports of 7 billion dollars and South Korea 2 billion dollars.
The biggest importers within the EU are Germany with a volume of 19 billion euros; Netherlands with $11 billion; Italy with $8.6 billion; Poland with $7.4 billion; France with $5.5 billion; Bulgaria with $5.2 billion; Belgium with 4.5 billion dollars and Spain with 3.3 billion dollars.
According to the report, fossil fuel export revenues contributed an estimated 43 billion euros to Russia's federal budget, helping finance the war in Ukraine.
18 percent of total fossil fuel exports compared to the start of the war; There was a 35 percent decrease in exports to the EU.
The EU's coal import ban was the biggest sanction since Russia could not find any other buyers.
EU, NATO and G7 countries (EU, Turkey and Japan) imported 56 percent of Russia's fossil fuel exports in July-August. Although this rate was 75 percent before the occupation, countries still make a significant contribution to the Russian economy.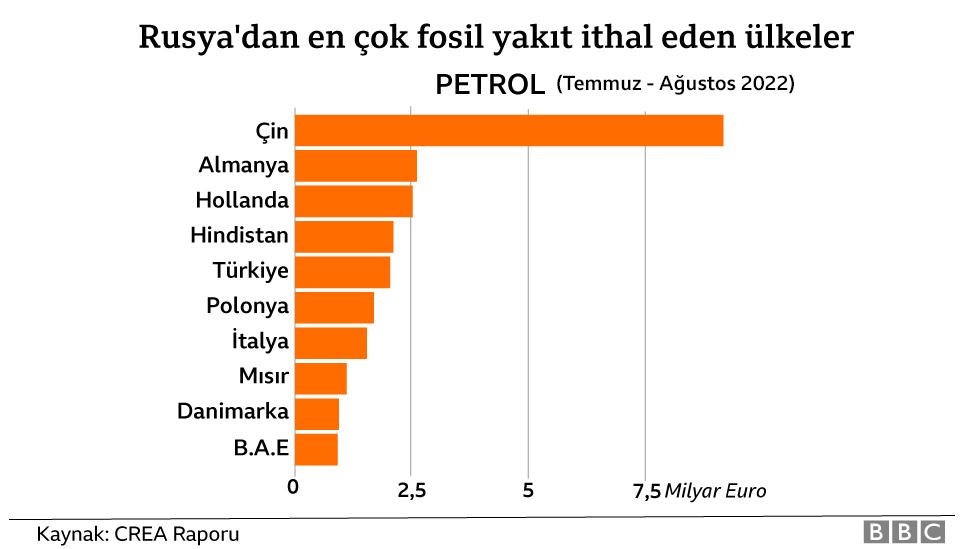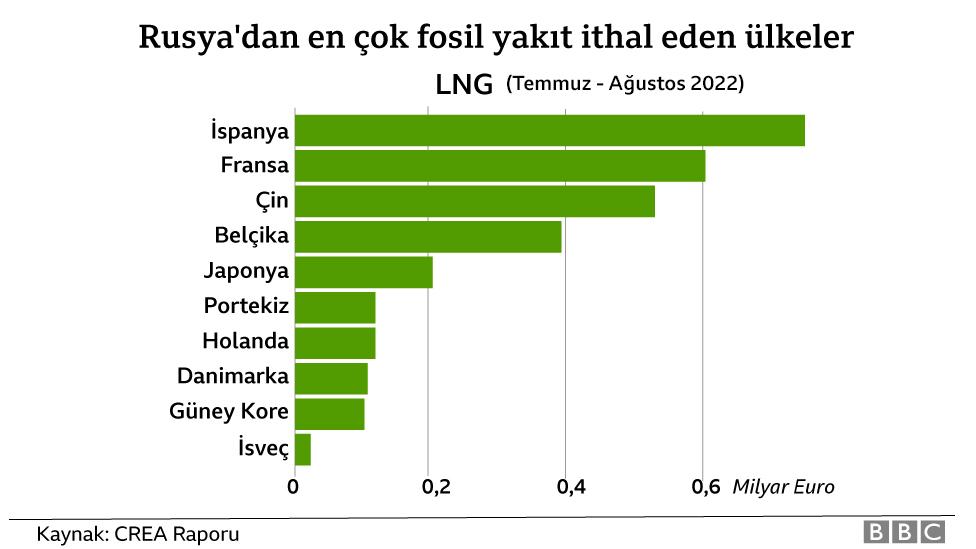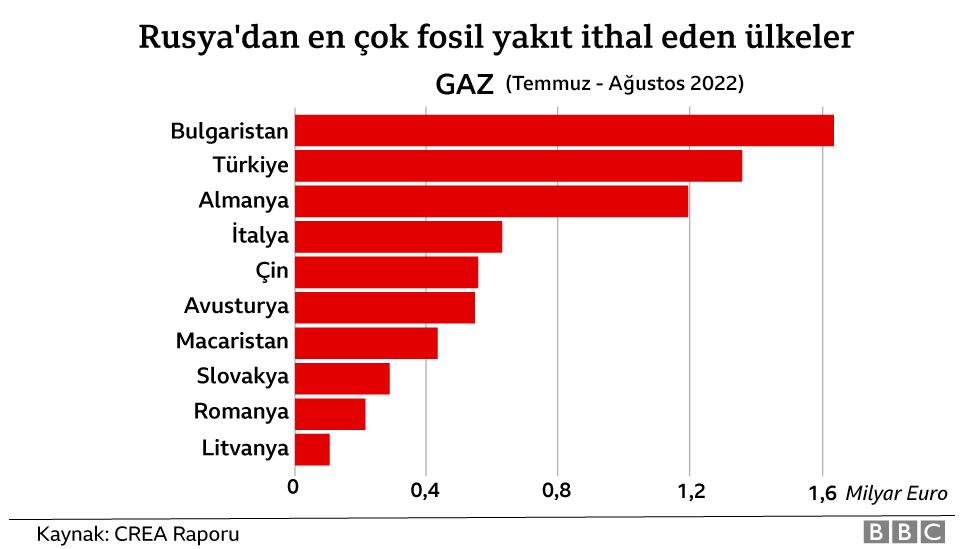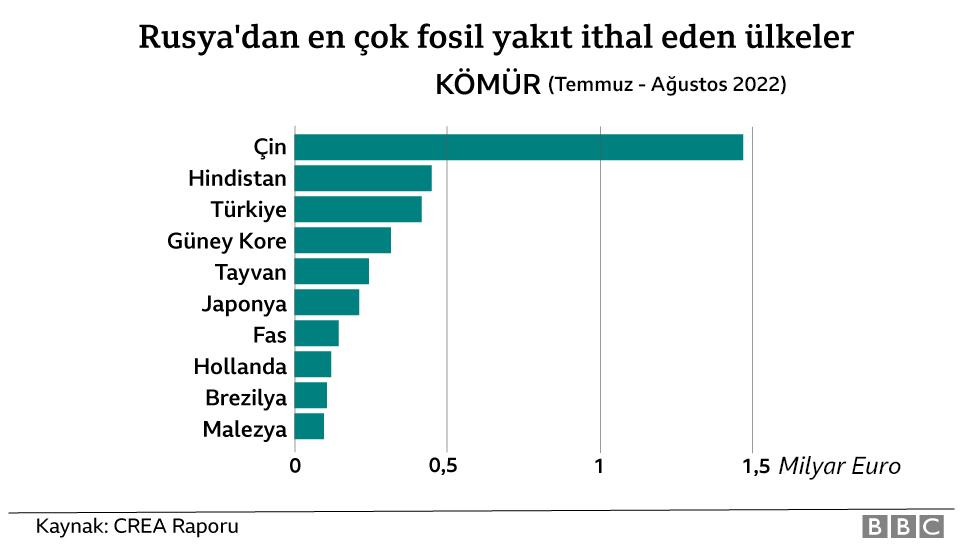 'Turkey is one of the countries that increased its oil imports the most'
According to the report, Turkey is one of the countries that increased its imports from Russia the most, along with India, China, United Arab Emirates and Egypt. The main factor in this increase is the increase in crude oil imports. China has also increased its coal imports from Russia.
Accordingly, Turkey's oil imports from Russia increased by 30 percent in the last six months compared to the pre-invasion period.
According to the reports of the Energy Market Regulatory Authority (EMRA), Russia ranked second after Iraq in Turkey's crude oil imports at the end of June. Turkey imports 34 percent of all its imports from Iraq; made 32 percent from Russia. In January, these rates were 32 percent to 27 percent.
Lauri Myllyvirta, principal analyst at CREA and co-author of the report, said:
"The rise in global fossil fuel prices means that despite the decline in export volumes, Russia still generates record revenues from fossil fuels.
"To combat this, governments need to impose tariffs or price ceilings on imports from Russia and step up energy-saving measures.
"A particular focus is needed on reducing oil and gas consumption by accelerating the deployment of clean energy and electrification through heat pumps and electric vehicles."
An important note highlighted by the report is that very high fossil fuel prices make clean energy investments attractive worldwide.
As a result of price incentives and strengthened policies, clean energy investment projections increased significantly in the EU, USA and China.
.