Entertainment
I thought no one would see me if I didn't raise my head
class="medianet-inline-adv">
REMEMBERED HIS MOTHER'S FUNERAL CEREMONY
William, the son of King Charles III, who came to the throne after the death of his mother, Queen Elizabeth II, also experienced the same feelings. William, who inherited the title of Prince of Wales with his father's accession to the throne, said that he remembered the funeral of his mother, Princess Diana, when he walked behind his grandmother's coffin with his brother Harry.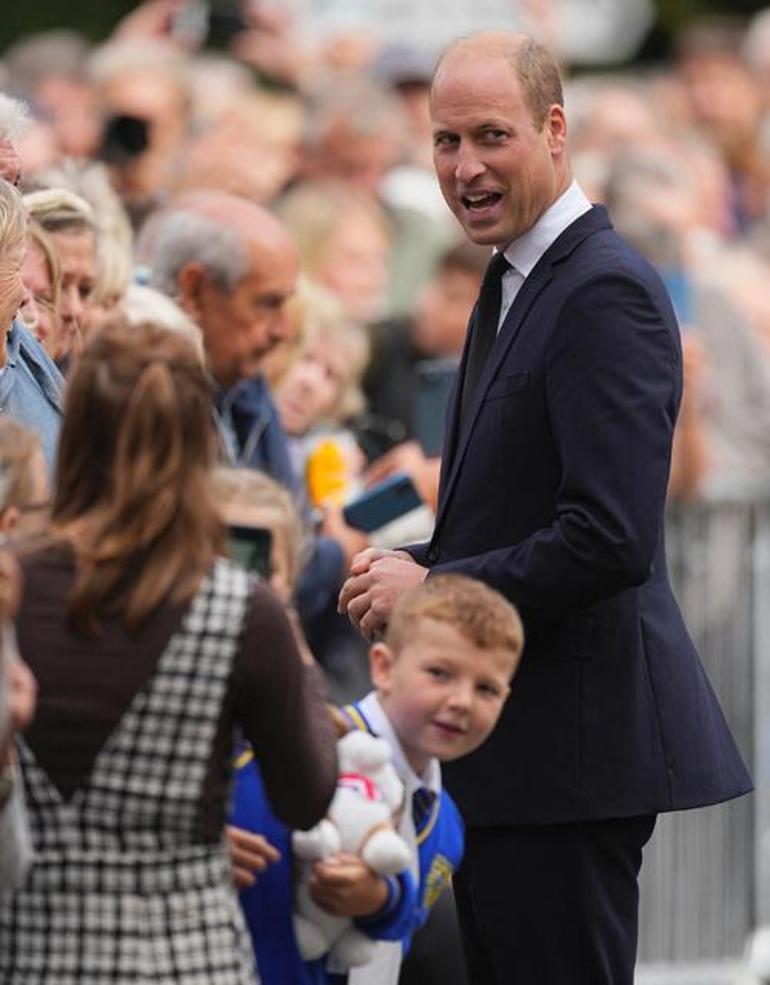 THEY CHAT WITH THE PUBLIC
It was announced by King Charles III that they received the titles of Prince of Wales and Princess of Wales. Prince William and his wife, Kate Middleton, paid a visit to Sandringham yesterday. The couple, who examined the flowers and notes left by the public in memory of the Queen, also had short conversations with those gathered around. In one of these, an interesting conversation took place between Prince William and a commoner.
class="medianet-inline-adv">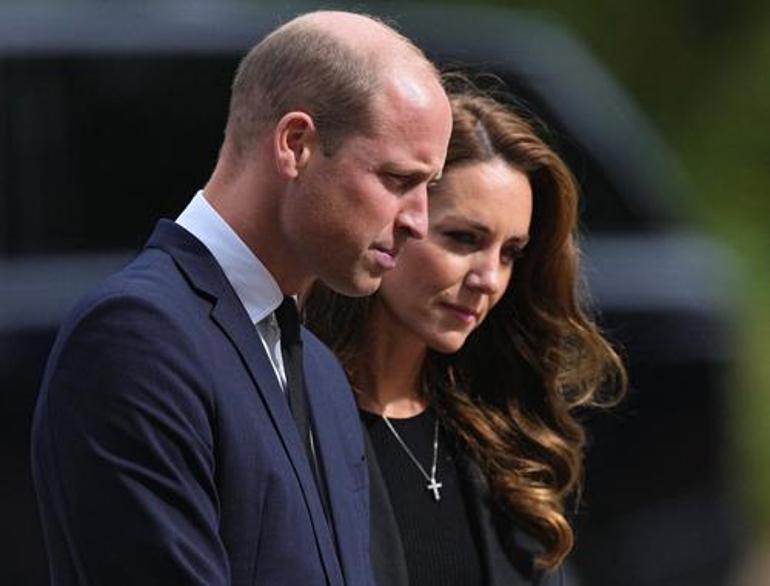 'DO NOT CRY NOW, I WILL CRY TOO'
Journalist Roya Nikkhah, who followed Prince William and Kate Middleton's visit to Sandringham, shared those moments in her Twitter message. According to his message, William told a woman who offered her condolences and good intentions during a short chat that it was very difficult to walk behind that coffin, that it reminded him of his mother Diana's funeral. Then he said, "Don't cry now, you'll make me cry too".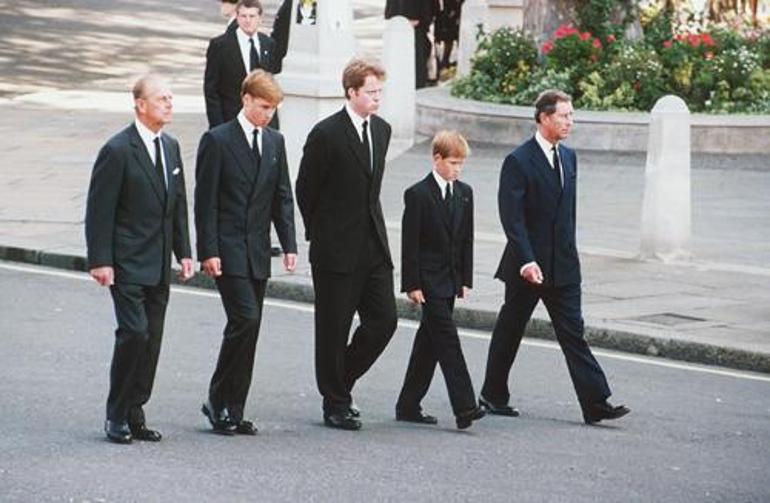 'HE SAID HE REMEMBERED DIANA'S FUNERAL'
Jane Wells, who had that conversation with William, told The Telegraph: "She told me how difficult that walk was yesterday. She said it reminded me of her mother Diana's funeral." Wells continued, "Catherine also stated that these are difficult times for the whole family."
class="medianet-inline-adv">
GEORGE IS AWARE, BUT IT IS NOT EASY TO TELL THE MINORS: During those conversations, William also talked about how his children welcomed the death of Queen Elizabeth II. Stating that 9-year-old George understood the loss, the Prince said that it was not so easy to explain the situation to 7-year-old Charlotte and 4-year-old Louis.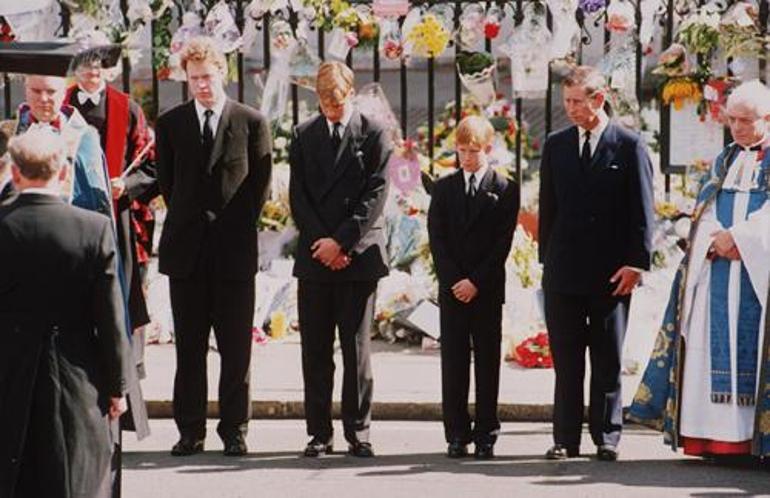 DIANA'S FURNACE REVISED IN MANY PEOPLE'S MEMORY
Prince William was accompanied by his brother in a cortege as the Queen's body was taken from Buckingham Palace to Westminster Hall, where it will be opened to the public. Prince Harry walked side by side. This state of the two brothers also brought to life the funeral of their mother, Diana Spencer, in the memory of many. William was 15 and Harry 12 when they walked behind the coffin at that ceremony, accompanied by their uncle Charles Spencer, their father Charles, and their grandfather Prince Philip.
'IT WAS A VERY LONG AND SOLO WALK'
In a documentary produced by the BBC in 2017, Prince William described that walk behind his mother's coffin with these words: "It was a very long and lonely walk."
class="medianet-inline-adv">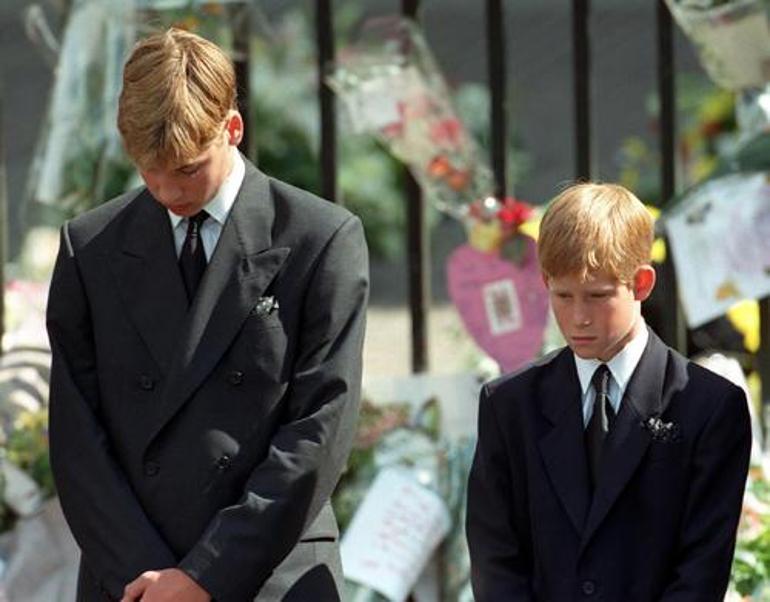 'I THOUGHT THAT IF I LOOKED ON THE GROUND AND MY HAIR DRINKED IN FRONT OF ME, NO ONE WOULD SEE THE PLACE'
In the same documentary, William also explained that he wanted to hide his face from the public by using his hair: "Because I felt like no one would see me if I looked down and my hair fell out in front of me."
'WILLIAM WITH A MOTHER WANTS TO GO TO A ROOM AND CRY' William also told in the same documentary that it was not an easy decision for him to join that cortege at his mother's funeral. He expressed his feelings and thoughts: "It was kind of a family decision to do it. There was a balance between duty and family there. And it was something we had to do. But doing my part as Prince William, William lost his mother who wanted to go into a room and cry. There was a difference."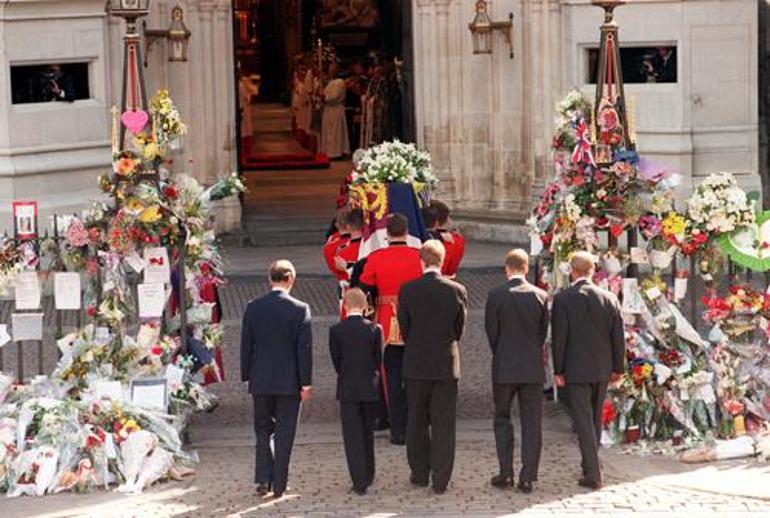 'I HAD TO WALK ON THAT PATH'
In an interview with Newsweek magazine in 2017, Prince William also described how he felt during that walk. "My mother had just died and I had to walk that long road behind her coffin. I was surrounded by thousands of people following me and millions of people watching on television."
class="medianet-inline-adv">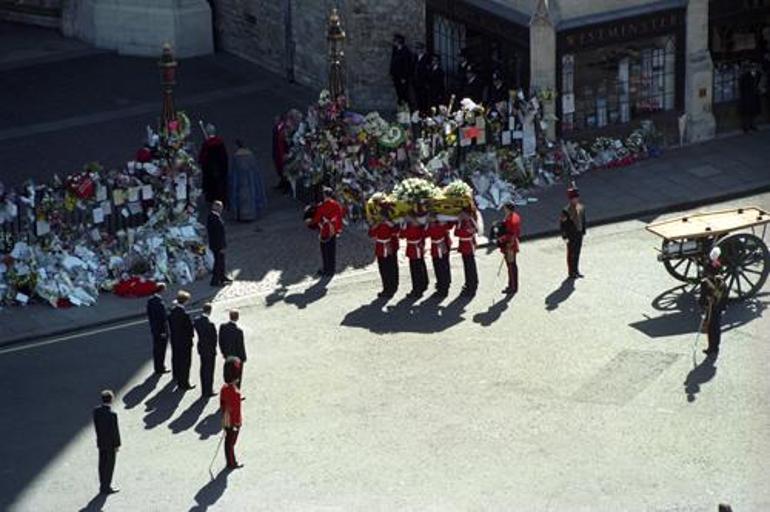 'NO CHILD SHOULD HAVE TO DO THIS'
William later argued that "no child should ever have to do such a thing, whatever the circumstances." Then he added that if the same situation were in question today, he would not have walked behind that coffin.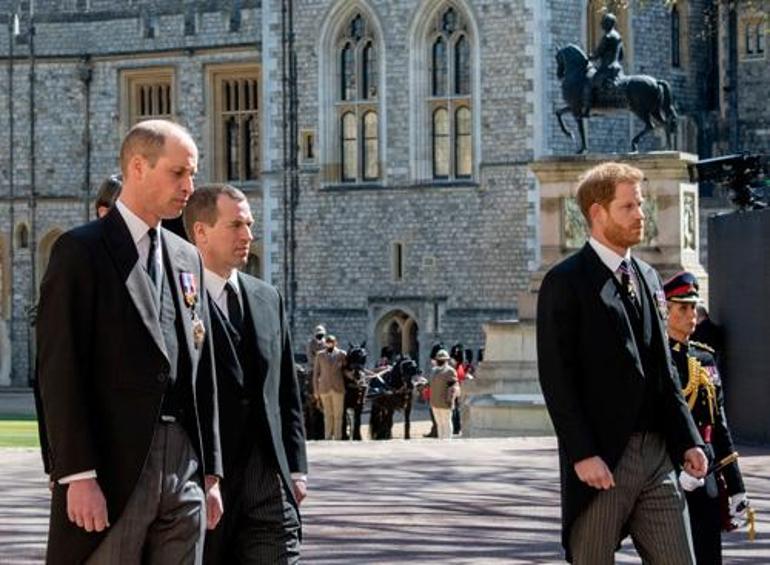 THEY WERE PARTICIPATED IN THE CORTAGE OF THEIR GRAND FATHER
Prince Harry and Prince William had walked behind their coffin at the funeral of their grandfather, Prince William. In that cortege, their cousin Peter Philips was among the two estranged brothers.
THEY WILL BE JOIN AGAIN: The two brothers walked side by side behind Queen Elizabeth II's funeral cortege behind her coffin. They will take place shoulder to shoulder in the cortege at the ceremony to be held next Monday, where the Queen will be sent off on her final journey.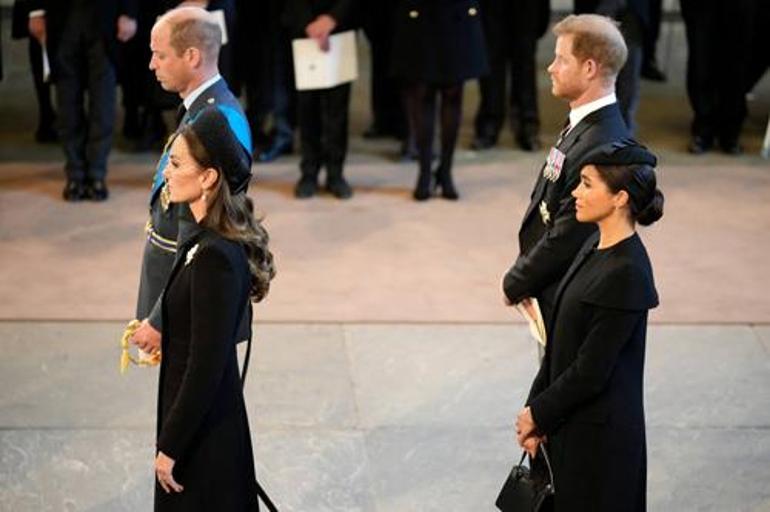 TWO BROTHERS AT THE CEREMONY WITH THEIR Wives
Prince Harry and Prince William, who have been tense for a long time, attended the ceremony held at Westminster Hall with their spouses Meghan Markle and Kate Middleton.
class="medianet-inline-adv">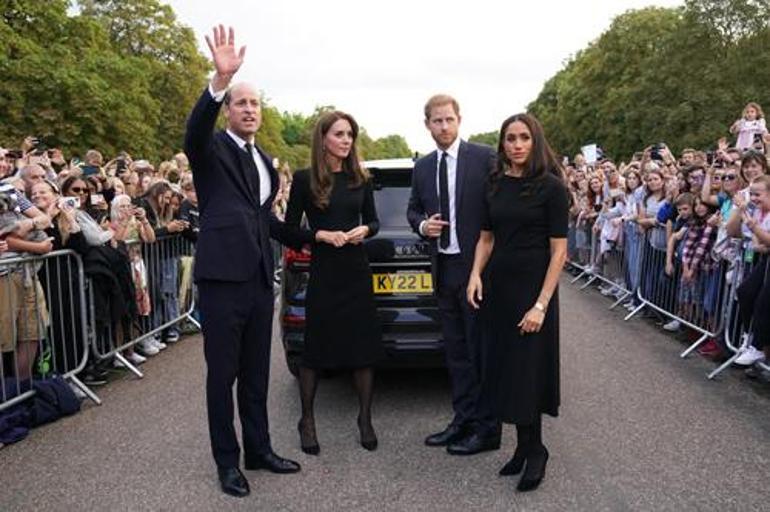 THE MAIN SURPRISE
William and Harry had the real surprise before him. They appeared together in Windsor to inspect the flowers left in memory of the Queen. This was surprising to everyone. Various allegations were made about the appearance of Harry and Meghan, who settled in the USA, and William and Harry, who stayed in London, together after a long time. According to the most prominent claim among these, their father Charles wanted the two brothers to fulfill this task together. Then William called his brother and offered to go with him. Kate Middleton's cold behavior towards Harry and Meghan drew attention at that meeting. Another detail that was talked about a lot later was that for the first time Meghan Markle appeared so shy and unsure of what to do after joining the family.
SHARE A EMOTIONAL MESSAGE: After the death of his grandmother, Prince William shared an emotional message on his Instagram account with his wife Kate. Stating that he lost a grandmother, William expressed his gratitude while mourning. William wrote in his message that the Queen had guided and supported his wife, Kate, for 20 years. He stated that all three of his children spend time with the Queen during the holidays and create memories that will stay in their minds for the rest of their lives. In his message, Prince William stated that his grandmother was with him in the happiest and saddest moments of his life.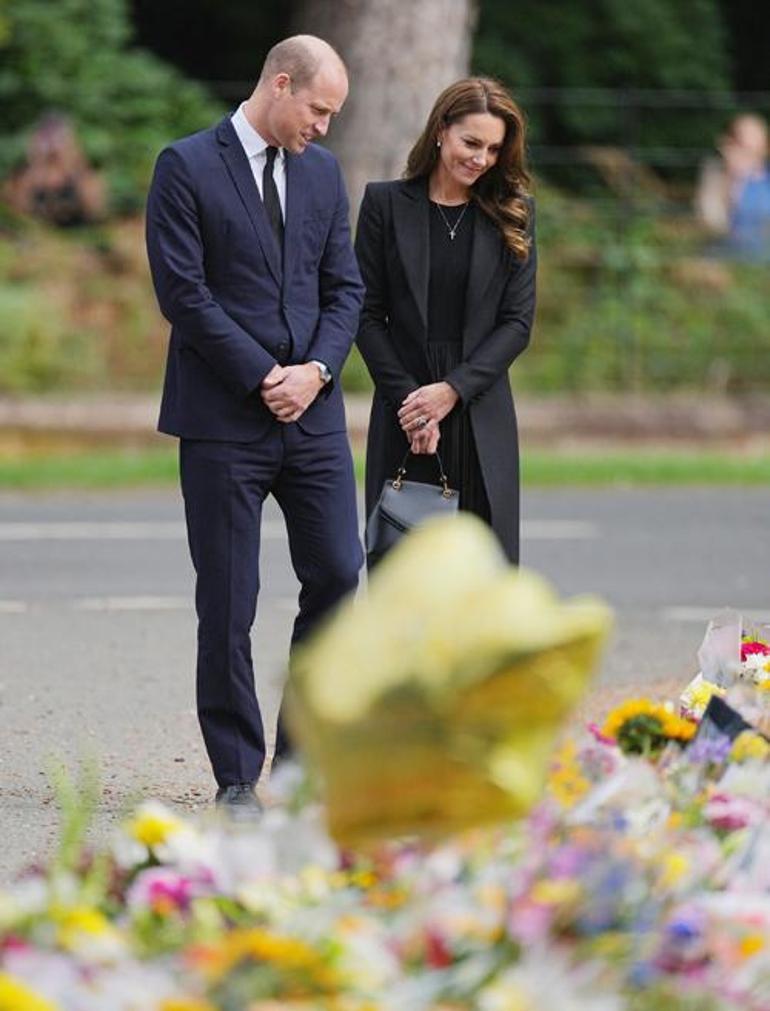 'PAIN, THE PRICE OF LOVE'
"As my grandmother always said, "pain is the price we pay for love. The grief we will feel over the coming weeks will be a testament to the love we feel for our extraordinary grandmother," Prince William wrote in his message, adding that he will support his father as much as he can and in doing so honor the memory of the Queen.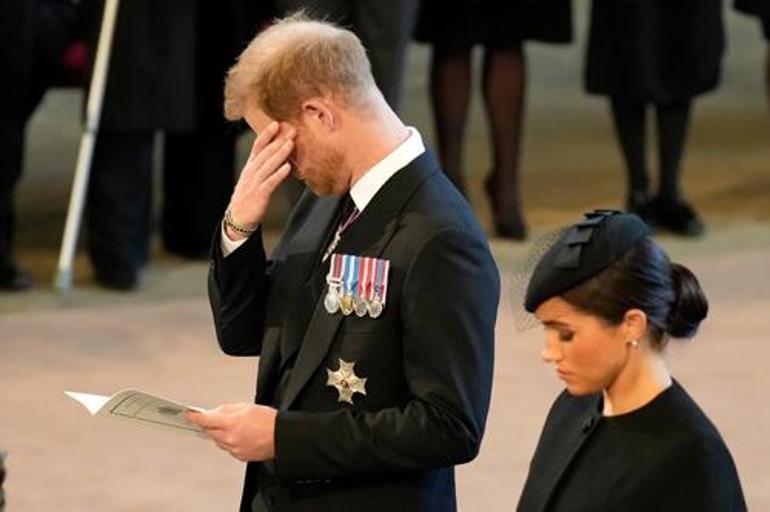 HARRY ALSO PUBLISHED A STATEMENT
Prince Harry also released a statement for his grandmother, Queen Elizabeth II. In his statement, Harry stressed that this latest separation has brought great sadness. He then stated that he was grateful for every moment they shared, starting from his childhood memories. Harry added that the Queen had met her husband, Meghan, and hugged their children, Archie and Lilibet. In his message, the prince also stated that they miss his grandmother already. In his message, Prince Harry also mentioned that Queen Elizabeth II met with her husband, Prince Philip, who passed away last year. (PHOTOS: AVALON, ALAMY, MEGA NEWS AGENCY)
.