business
He officially buried the 'dollar legend' by trading zoned land
Sinop Ayancikli Rafet Orhan and his cousin Cihan Demirel, Founded in 1999 in Küçükçekmece 'Green Valley Land Office' succeeded to become a brand in the land trade with Yeşil Vadi Land Office, which usually sells land in Thrace, is preparing to start selling land by branching out in the Aegean, Mediterranean, Black Sea and Southeast. Rafet Orhan, Cihan Demirel and the second generation of the family Nurgül Orhan Uysal, Aslı Orhan Demiral and Ömer Faruk Demirel We chat with. Rafet Orhan, He states that they have not sold unzoned (shared) plots for 10 years, and "We buy each plot ourselves first and then go on sale. We provide second hand guarantee, Whenever our customer wants to sell, they can offer it to us, and we have a refund guarantee, provided that it is paid within 45 days, whatever the market value is." At most, it can take so many years. 'how the capital or resource is formed in the land trade' I wonder. Of course, there is an entrepreneurship story at the root of success, but still, in such companies 'master source or leverage' very important. Rafet Orhan without any hesitation, the growing trade for 23 years. 'innovative formula' He explains: "Our formula is simple. We believed that the land was the best investment tool and set off. We did not aspire to 'brokerage' like well-known real estate agents. We got the source as credit. However, our 'credit trade' relationship is different. We Are From Participation Banks foreign currency We took the loan and invested in the land. Because we believed that the value of the land would always rise more than the foreign currency. We have proven this with our trade. We have officially proven that the words that the land earns more than all investment vehicles are not urban legends."
I came to Istanbul in 1972, I became a tradesman and a worker.
Rafet OrhanAfter graduating from primary school in Ayancık in 1972 SefakoyHe said that he came to his brother, who ran a restaurant in , after his military service in Bakırköy. At the Derby Factory He states that he works as a dining hall purchasing manager. Rafet OrhanHe also ran his own restaurant between 1994-1999, but due to a health problem he experienced, doctors 'he should not stand for long periods of time' When he said that, he had to close his restaurant. Rafet Orhan He summarizes his story as follows: "The first thing that came to my mind at the time was real estate business, but my mother was against me doing real estate business. Somehow I convinced him. My aunt's son, Cihan, was working in Ülker, had a good job and even owned a domestic car. I convinced him to become a partner so that we can both get into a Mercedes in 5 years. We took a place in a two-storey building on the side of the E5 Highway and started to work only for the sale of the land and hung a giant tarpaulin. After a while, it was fortunate to buy that building with credit. Then we renovated the building and built our 7-storey central building. In 23 years, we have a customer portfolio of nearly 30 thousand, and we have sold nearly 50 thousand of land. For the last 10 years, we have been buying the land ourselves and then selling it. We have not sold even 1 square meter of shared land for 10 years, we have always sold zoned land. We have been doing construction for the last 5 years. We are currently building 78 seafront villas in Şarköy and 69 bungalows in Kırklareli."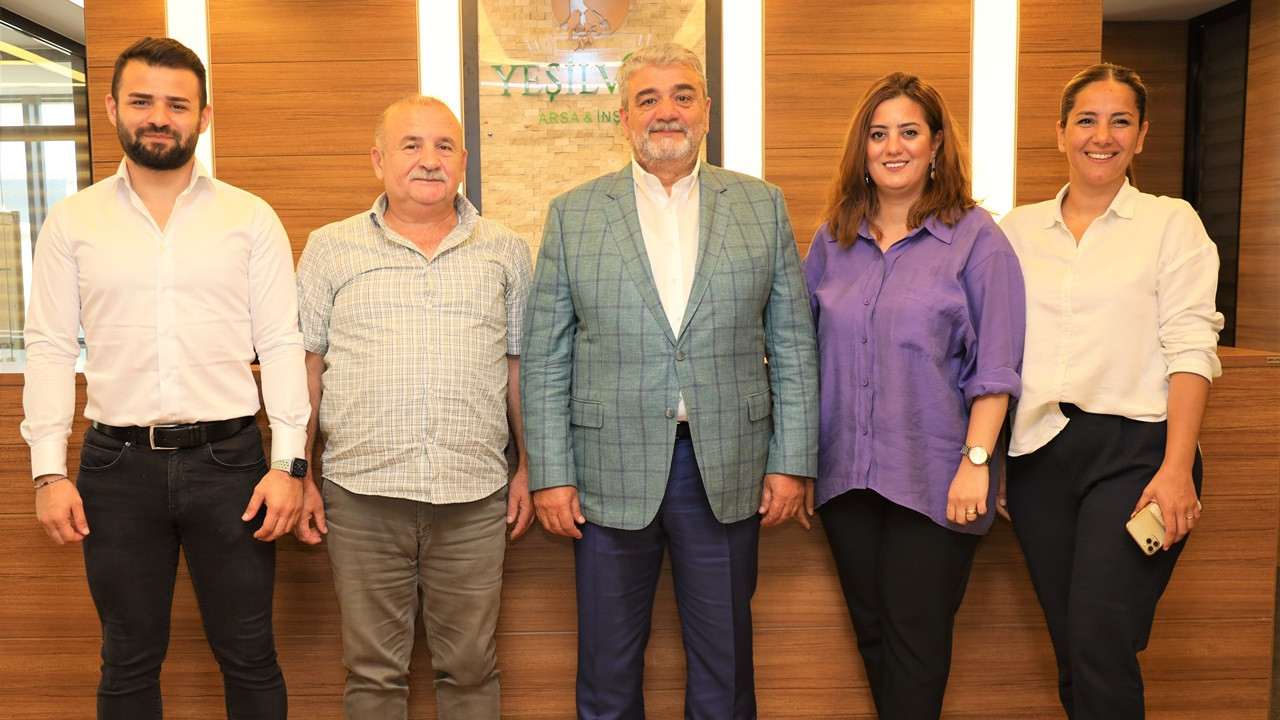 From left to right: Ömer Faruk Demirel, Cihan Demirel, Rafet Orhan, Nurgül Orhan Uysal, Aslı Orhan Demiral
We will also sell land to those who want to invest in agriculture
Nurgül Orhan Uysal, General Coordinator of Yeşil Vadi Land Officestates that they will probably complete this year with 320 land sales and 140 million lira turnover, and the average land size is 500 square meters. Marketing Manager Aslı Orhan Demiral if recently Agriculture He tells them that they are going to start trading the land. He says that they have decided to branch out across the country and that they will enlarge the team, which currently has 30 people. Sales Manager Ömer Faruk Demirel on the other hand, explains that they focus on digital transformation. Demirel said, "The legal infrastructure is also being prepared for innovations such as e-land, title deed delivery to the house. Deed transfers will be made by notaries soon. In addition, we aim to deliver the 'deeds in the metaverse universe' of the lands we sell to our customers." says.
Citizen's housing and rent crisis social housing and cooperative solves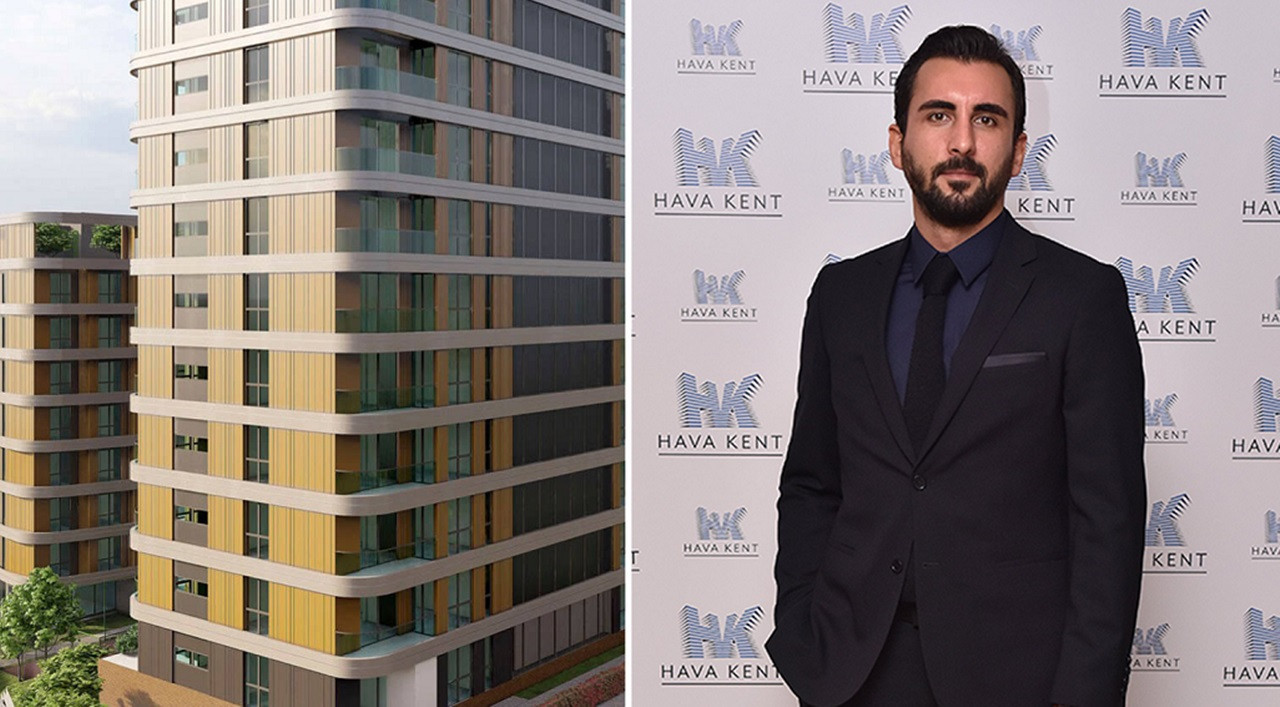 To solve the housing and rent crisis of the middle pillar, the welfare state has developed a large-scale social housing project, and on September 13, President Recep Tayyip Erdoğan will announce the details of the project, which is said to be 250 thousand houses. The fact that the public produces land and undertakes a significant part of the construction cost is a burden for our low-income citizens. 'to have a house by paying installments like rent' will provide. However, another formula that will ensure the sustainable production of affordable housing on large scales every year is 'cooperative' projects can be revived. Although this notebook was completely closed due to the failure in the past, we come across successful examples today. Established by airline employees in 2017 to meet the housing need around Istanbul Airport. Hava Kent Building Cooperative completed the Taşoluk-1 project of 144 residences and represented the beneficiaries. Cooperative President Erkut Sergeant, conveys the following information: "Our Taşoluk-2 and Tuzla Aydınlı projects continue. We are developing a project for the Sancaktepe Samandıra region. Our work has started in Arnavutköy. We are getting huge demand. Our next goal is to move Hava Kent to different provinces. We produce social housing in the status of branded housing. Building cooperatives enable our citizens to own housing at the cost of production.. No intermediary commissions and extra costs are incurred. Currently, in our projects, the cost of a 100 square meter house is around 1.5-2 million TL, including the land price."