---
Xiaomi and MIUI interface can be good in terms of functionality. However, sometimes, problems that suddenly appear in the interface can frustrate users. If you are experiencing the problems we mentioned in our article, you can find the answer here.
In the guide we have presented below, you can find explanations that can help users with notification problems. If you are getting late notifications from the applications you use in the MIUI interface, you may be experiencing this problem.
Battery saver settings
If some apps are in battery saving mode, this can cause them to experience this problem. Because battery saver can cause notification problems. To solve this, you need to find the application you are having notification problem in battery settings. To find;
After settings battery and power go to. Here "Applied Battery saver" Click on the section. Click the app you're having trouble with in the drop-down list and select the "No restrictions" setting. You can check if the problem is fixed or not.
Lock the app before closing
The next step is to lock your problem app on the multitasking screen. By using the home button or by gesture (scrolling from bottom to top) you can access this screen.
Here, hold your finger on the app for a long time until you see an additional menu of options. As you can see in the image below, a menu will open on the side. You can lock the application by clicking the lock icon at the top of this menu.
So your app stays locked in the background and your notifications keep coming.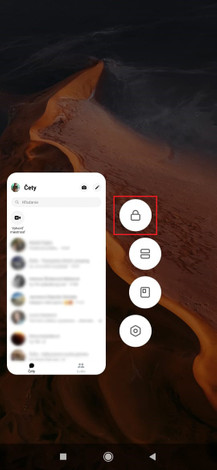 The third and final stage is that the applications are just as Microsoft Windows as well as automatic start.
auto start
Applications that start automatically at system startup will receive notifications more quickly. If you want an application to start automatically;
Just go to Settings > Apps > Manage apps. You can find the autostart settings by locating the app you're having trouble with and tapping on it. You can also make these settings on Redmi and POCO devices.
.