Ukraine-based Energoatom announced that the production activity at the power plant was completely stopped. The International Atomic Energy Agency wants a safe area to be created in the region.
There was another development at the Zaporizhia Nuclear Power Plant, which has been on the agenda for days.
The conflicts around the Zaporozhye Nuclear Power Plant in Ukraine, which has been under Russian control since March, have been going on for a while.
After the news of the blackout came from the power plant, the activities there completely stopped.
All of the units are disconnected from the power line
Ukrainian State Nuclear Energy Company Energoatom announced that the power unit number 6 at the power plant was disconnected from the grid and the operation was completely stopped.
While Ukraine and Russia accused each other of bombing the nuclear facility, it was announced that the cessation of operations was carried out within the scope of security measures.
evacuation call
The Kyiv administration called on Wednesday to evacuate those living in the vicinity of Zaporizhia, Europe's largest nuclear power plant.
German Chancellor Olaf Scholz and French President Emmanuel Macron discussed the situation in Zaporozhye in a telephone conversation with Ukrainian President Volodymyr Zelensky.
IAEA: A safe zone should be created
The International Atomic Energy Agency (IAEA) recently shared with the public the report it prepared on the nuclear power plants and facilities in Ukraine, especially in Zaporizhia and Chernobyl.
It was pointed out that the physical integrity of the power plant is under serious threat due to the ongoing conflicts, and it was emphasized that the parties should agree to establish a "nuclear security and safety protection zone" around the power plant in order to eliminate this threat.
While the Agency advises the parties to stop the attacks immediately in order not to damage the facility and its surroundings, where the power plant is located, and to preserve the safety and physical integrity of the employees, "For this, all relevant parties must agree on the creation of a nuclear safety and security protection zone around the Zaporozhye NPP." used the phrases.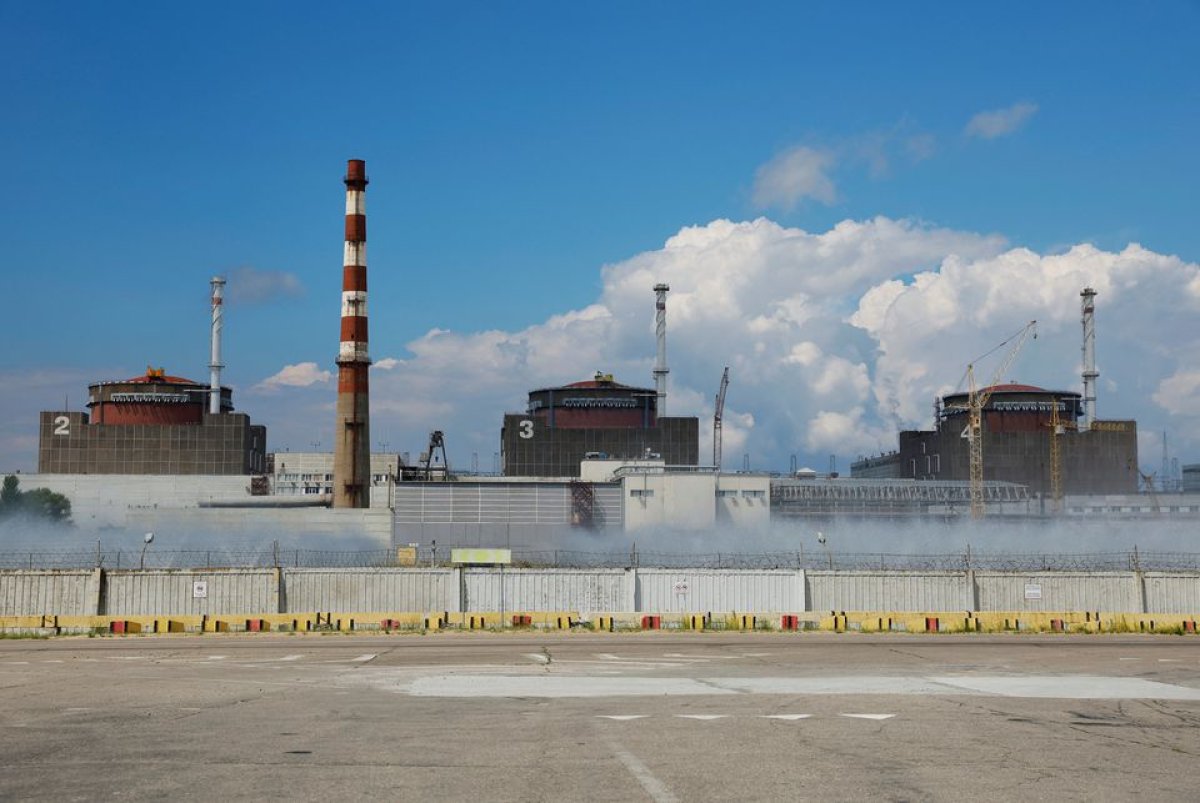 "It should be left to the administration of the Ukrainian authorities again"
In addition, it was warned that all kinds of pressure should be avoided in order to take into account the physical and psychological conditions of the employees for the smooth operation of the nuclear power plant and to avoid a possible danger.
According to the news of AA, the importance of restoring normal working conditions, including family support, and leaving the power plant to the administration of the Ukrainian authorities was pointed out.