world
Winter support to the Ukrainian army – Breaking News
class="medianet-inline-adv">
USA led by Ukraine Support Contact Group, Germanyin ramstein Met at the Air Base. At the fifth meeting of this nature, it was stated that preparing the Ukrainian army for the approaching winter was discussed. Meeting chaired by US Secretary of Defense Lloyd Austin, Secretary of State Anthony Blinken's surprise visit took place simultaneously with Kyiv. At the beginning of the meeting, Secretary Austin announced that US President Joe Biden had approved new, $675 million in military aid to Ukraine.
SMART AMMUNITION HELP
Austin said, "This weapon aid was prepared taking into account that the war in Ukraine will continue for a long time. "The weapons to be delivered to the Kyiv administration include smart ammunition for HIMARS missile systems, advanced air defense systems and mobile anti-tank missile systems," he said. Bloomberg news agency also wrote that "M982 Excalibur" cannonballs, which are fired from 155 mm howitzer cannons and reach the target with GPS control once launched, will be sent to Ukraine. The margin of error of these smart cannonballs, which was first used by the USA in Iraq in 2007, is only 2 meters.
class="medianet-inline-adv">
GERMANY WE WILL SEND CAMOUFLAGE
The German Ministry of Defense, which is reluctant to provide more weapons to Ukraine, announced that instead of weapons, they will send winter tents and camouflage that the soldiers can use when they stay in the open field for a long time in winter. In addition to the Ramstein process, the Netherlands and Germany announced that they will give demining training to 20 Ukrainian soldiers in the south of Germany. The Berlin government offered to send helmets instead of weapons at the beginning of the occupation, and this proposal drew the reaction of the Ukrainians. At the previous meeting of the Ramstein process, which was initiated by the US initiative to support Ukraine, 40 out of 50 participants promised weapons aid to Kiev, while the Ukrainian army launched an attack against the Russian army in the south of the country right after this commitment.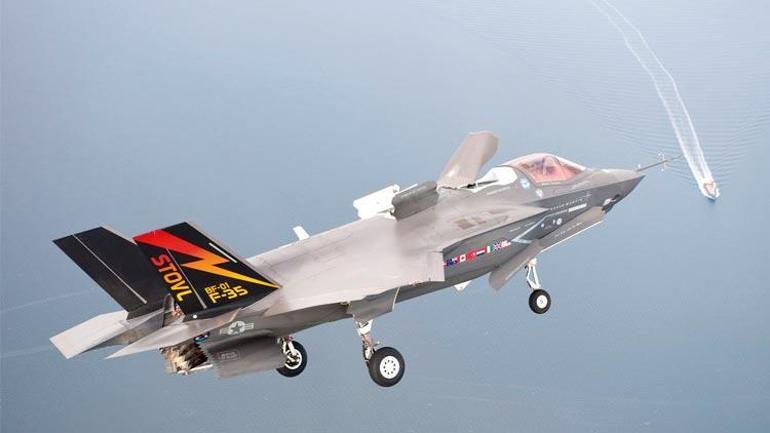 MADE IN CHINA MAGNET F-35 DELIVERY STOPPED
class="medianet-inline-adv">
– The US Department of Defense Pentagon stopped the delivery of warplanes when it was understood that a part used in F-35 jets was made in China. The use of Chinese parts is a violation of American defense laws. While it was announced that Lockheed Martin, the manufacturer, has already agreed with a new company and the part can be supplied, the Pentagon emphasized that the magnet alloy used in the engine of the fighter jet and imported from China did not affect the performance of the aircraft, and there was no breach of confidentiality. While it was stated that the aircraft that were delivered and used at the moment were not affected, it was not clear how the import from China was made at the very beginning.
.