class="medianet-inline-adv">
For a while Italyliving in Can Yamanheld for the 79th time this year. Venice Film attended the Festival. At the event, the actress shared the lead role in the Italian TV series "Viola Come Il Mare", which will air on September 30. Francesca Chillemi also accompanied.
BEST INTERNATIONAL ACTOR
Can Yaman, who first appeared in the premiere of the movie "The Whale" starring Brendan Fraser, then participated in the "Filming Italy Best Movie Achievement Award" for Italian films organized as part of the festival. The actor was presented with the 'best international actor' award at the ceremony.
GO ON THE SET FOR 'EL TURCO'
Can Yaman, who has a large fan base in Italy, breaks ratings records in every project in which he plays. The famous actor will soon be in front of the camera for a new series called "El Turco". It was announced that the shooting of the series will take place in Hungary.
CAME TO THE FESTIVAL BY BOAT
class="medianet-inline-adv">
Can Yaman attended the 79th Venice Film Festival with his partner in the TV series "Viola Come Il Mare", Italian model and actress Francesca Chillemi.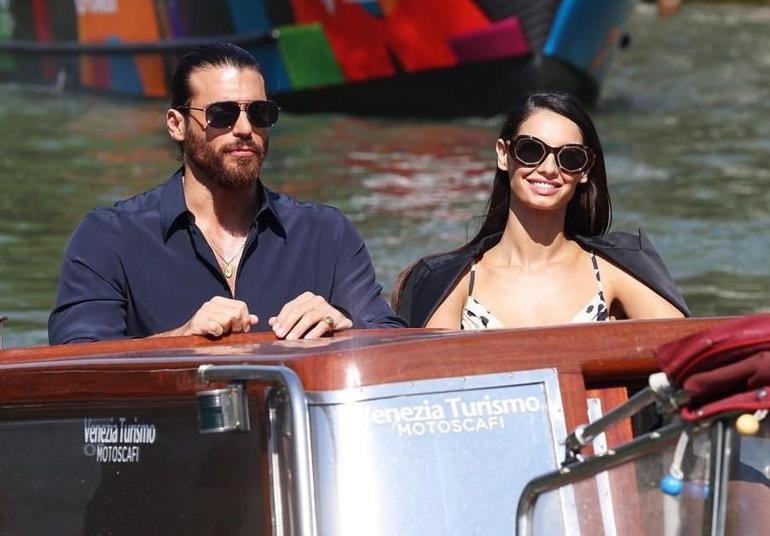 The two famous stars, whose names were involved in love rumors for a while and who chased the paparazzi for a long time, came to the festival area by boat and posed for the world press together.
Can Yaman, who is also the face of fashion giant Dolce & Gabbana, appeared at the festival with the brand's clothes. The Italian press gave wide coverage to the news about the famous actor.
.