business
Why did industrial production slow down? – World Newspaper
Calendar adjusted industrial production increased by 2.4 percent compared to last year. This is the slowest increase in the last 25 months.
The first five sectors with the highest increase in production are computer-electronics, pharmaceuticals, leather, clothing and automotive While printing and reproduction of base metals, beverages, minerals, textiles and recorded media decreased the most.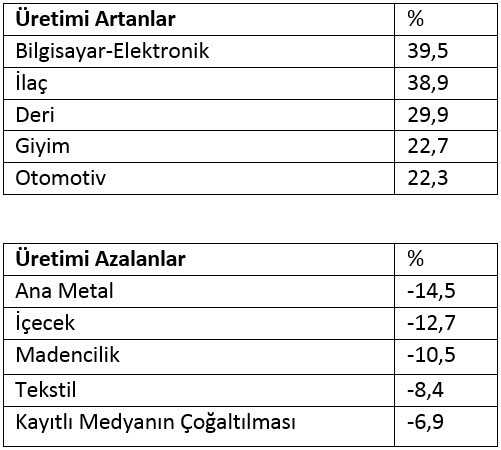 While the production of 20 sectors increased compared to last year, there was a decrease in the production of 9 of them. However, the most interesting thing is the decrease in production compared to last month. July production contracted by 6.2 percent compared to June. While there was an increase in only 4 of the sectors compared to the previous month, the production of 25 decreased.
It's no surprise that the July data released today is at its lowest rate in the last 25 months. Because PMI, the leading indicator of industrial production, has been below 50, which is the contraction zone, for 6 months. Exports are slowing down on the basis of quantity and there is a stagnation in electricity consumption. The real sector confidence index also indicated that there would be a slowdown in industrial production for a while.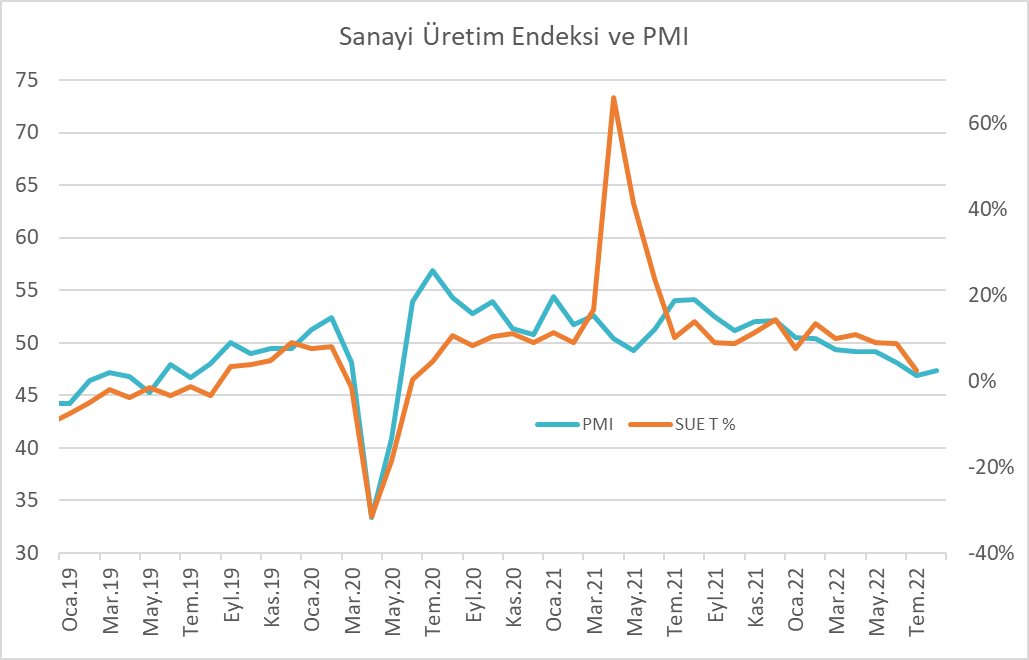 Industrial production will continue to slow in the coming months. There are many indicators that support this. The slowdown in the growth of our target markets on the one hand and the signs of slowdown in domestic demand on the other show this. However, there is no reason to expect a sudden and massive drop in the index.