business
We are doing exercises for the Americas in purchasing.
RAM Holding Durable Goods Group President Fatih Kemal Ebiclioglu, When we met on the occasion of the consumer electronics fair IFA in Berlin, he took the position of Vice President of the Electrical and Electronics Exporters' Association into consideration, and entered the conversation with an assessment of the sector:
– The global white goods market grew by 14 percent in terms of turnover in 2021, reaching $249 billion. It is estimated that the world white goods sector will reach 557 million units and a size of 285 billion dollars in 2024.
He pointed out the place of the Turkish durable goods sector in the world:
– Turkey ranks second after China in world white goods production. Our country's total exports in this sector are at the level of 4.6 billion dollars. 75 percent of the production is exported, mainly to Europe.
He emphasized that the white goods sales of the sector last year exceeded 34 million units:
– The white goods sector in Europe, which is Turkey's main export market, grew by 2.4 percent in 2021 on a unit basis. We aim to gain more share in this market by increasing our competitive power even more. We must make Turkey the center of high-tech production.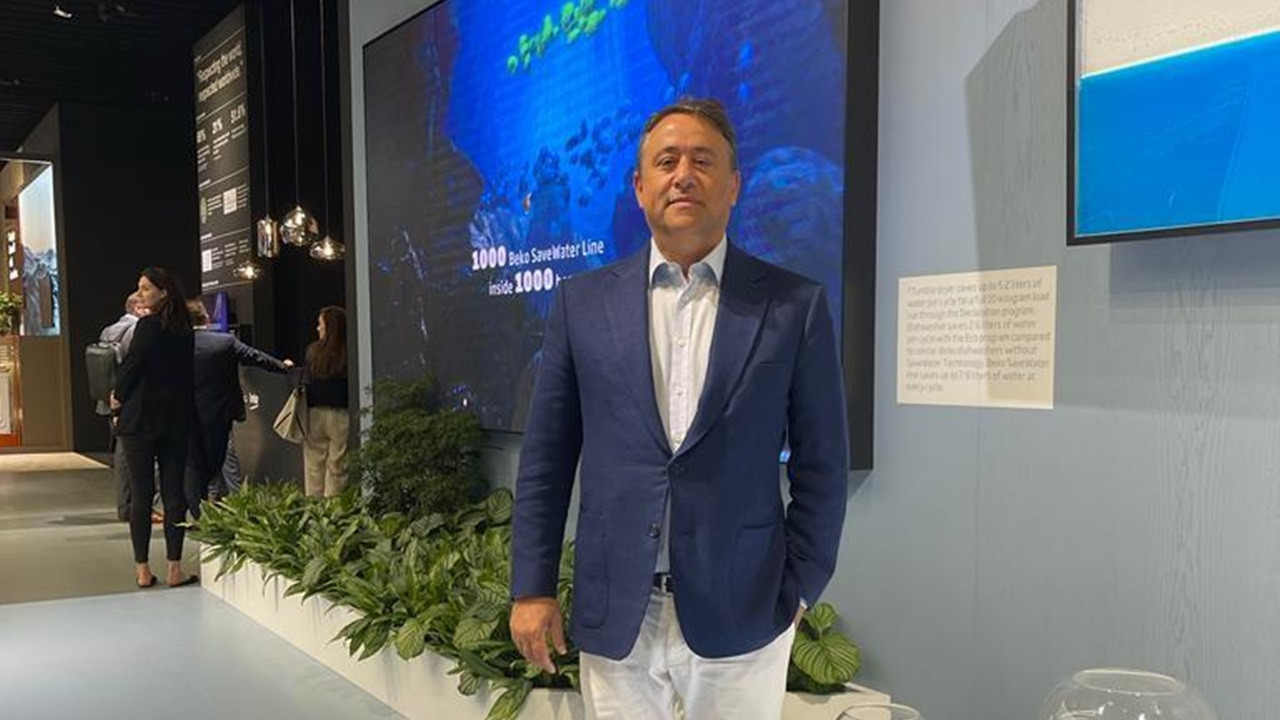 He underlined that the white goods sector had a foreign trade surplus:
– The annual export of the sector is around 4.5 billion dollars. It gives an export surplus of approximately 4 billion dollars.
Based on the data of the Union and the Turkish White Goods Manufacturers Association (TÜRKBESD), he shared the following information:
– We are in the top 3 in many products among the world's largest white goods exporting countries.
He also drew attention to the ecosystem of the sector:
– The white goods sector provides 60 thousand direct and 600 thousand indirect employments. It represents a large ecosystem with 15 thousand dealers, 3 thousand 500 authorized services, sub-industrialists and suppliers.
Then he focused on this year's data:
In the January-July 2022 period, sales in 6 main product groups, including exports, decreased by 2 percent and amounted to 19 million 361 thousand units.

In the January-July 2022 period, domestic sales decreased by 7 percent in 6 main product groups and became 4 million 870 thousand units.

In January-July 2022, exports followed a course parallel to the previous year on the basis of units. 14 million 490 thousand units were exported.

In the first 7 months of this year, production decreased by 5 percent, remaining at 18 million 575 thousand units.
At this point of the conversation, we turned to Koç Holding Durable Goods Group and its locomotive, Arçelik. Arçelik CEO Hakan Bulgurlu as Fatih Kemal Ebiçlioglu also discussed the turnkey acquisition of Whirlpool Russia, which was completed at the end of August:
– We have purchased all the shares of Indesit International JSC and Whirlpool RUS LLC operating in Russia, Kyrgyzstan, Tajikistan, Turkmenistan, Uzbekistan, Armenia, Georgia, Azerbaijan, Kazakhstan, Belarus and Mongolia.
He recalled the capacity of the two acquired factories:
– Companies in Lipetsk have an annual production capacity of 2.8 million refrigerators and washing machines.
He emphasized that they have reached an important point in terms of geographical distribution in the world, with acquisitions and partnerships from Hitachi to Defy in South Africa, from Pakistan to India and Romania:
– In our agenda, we focus on the American continent, Canada, the USA and South America. We look to see if purchasing opportunities develop, we exercise.
He noted that they had looked at the American continent in the past and are now interested, adding:
– We are looking at whether there will be a leap forward in the growth path for Arçelik.
Acquiring a brand or company in the USA opens the door to leapfrog growth for Arçelik, right?
Activated dealers in online orders, became a 'case' at Harvard
RAM Holding Durable Goods Group President Fatih Kemal Ebiclioglu, He stated that Arçelik's traditional dealer network is very valuable:
– While Arçelik invests in e-commerce, we protect the traditional dealer channel. Our dealer network is very valuable to us. We share our earnings by directing online orders to our dealers.
Then he added:
– This commercial transformation model of ours was started to be taught at Harvard University (USA) by turning it into a case study.
He noted that they have seen examples of dealerships passing to the second and third generations of families in Anatolia:
– Among our dealers, there are those who have a doctorate and those who are musicians.
We have the power to borrow at an extraordinarily good cost
RAM Holding Durable Goods Group President Fatih Kemal EbiçliogluWe asked Arçelik about the financing models during the company acquisitions, and he replied:
– In addition to our equity, we borrow from international markets to a certain extent.
We wondered how Arçelik's possession of 30 facilities and 12 brands in 9 countries and its global structure affected its borrowing costs:
– Do you have a better chance of borrowing than Turkey's current country credibility?
He replied:
– We have the power to borrow under exceptionally good conditions.
He also gave an example:
– 350 million in international markets in 2021 Euro We have issued green bonds amounting to Thus, we became the first real sector company to issue green bonds from Turkey to international markets. Borrowing took place at 3 percent interest.
He reminded that Turkey is among the developing countries:
– The company of a developing country, namely Arçelik, grows by acquiring companies and brands in developing countries and makes investments there. This model is international finance attracts the attention of the markets.
Collaboration with more than 80 start-ups developed
RAM Holding Durable Goods Group President Fatih Kemal Ebiclioglu, Arçelik's "open innovation" He stated that he cooperates with more than 450 universities, research institutes and companies in more than 20 countries with his approach:
– With the Garage Innovation Hub, we aim for global leadership by expanding open innovation collaborations on a global scale.
He noted that Arçelik Garage Innovation Hub is one of the largest open innovation platforms from Turkey to the world:
– Garage Innovation Hub has reviewed more than 2,000 start-ups to date. In the last 2 years, it has developed cooperation with more than 80 start-ups.
We will soon establish a factory in Egypt
RAM Holding Durable Goods Group President Fatih Kemal Ebiclioglu, He emphasized that Arçelik continues its organic growth in addition to acquisitions:
– We have previously announced our decision on factory investment in Egypt. We will soon reach the groundbreaking stage.
He stated that they have settled in the Egyptian market at a certain level with exports:
– We will produce some of the products we export there.
We asked about the monetary dimension of the investment, and he made the following calculation:
– A factory of the size we plan to establish in Egypt 100 million dollar requires an expenditure of approx.