world
US President Joe Biden: We want the war between Russia and Ukraine to end – Breaking News
Last minute news! US President Joe Biden addressed the UN General Assembly.
Biden, who made statements regarding the partial mobilization announcement of Russian President Putin, said, "There is no excuse for occupying another country's territory. Putin is making irresponsible statements again."
BIDEN: THE NUMBER OF PORTS IN THE GRAIN CORRIDOR SHOULD BE INCREASED
Biden continued:
"No one threatens Russia. Russia, a permanent member of the UN Security Council, wanted to wipe out a sovereign state from the map by invading its neighbor. 183 countries in the United Nations condemn Russia's war. We have provided more than $25 billion in aid to Ukraine. Fight as the United States." We want it to end. Our sanctions are clearly aimed at Russia. However, they are not aimed at Russia's food exports. We need to increase the number of ports in the grain corridor. The food problems in the world are Russia's responsibility. We will continue to work on food security. We are all clear "We must be strong, we must be strong. Ukraine's rights are the same as those of the remaining sovereign countries. We will stand against Russia's aggression. There is a struggle between democracy and autocracies. Here we advocate a democracy-based view. Democracy is our most important goal."
The US President also commented, "There is an open competition between us and China. We want peace and stability in the Taiwan Strait. If Iran fulfills its responsibilities, we are ready for a solution as the United States. But we will not allow them to reach nuclear weapons."
Biden, who made a statement about the protests in Iran after the 22-year-old young woman named Mahsa Amini, who died after being detained by the morality police for not obeying the dress code, said: "We want the rights of women to be fully implemented in Iran."
WHITE HOME: IT HAS HEAVY CONSEQUENCES
On the other hand, the White House said in a statement that the United States "takes very seriously" Russian President Vladimir Putin's "irresponsible" threats to use nuclear weapons.
John Kirby, spokesman for the National Security Council, said that if the Russian leader used nuclear weapons, certain actions taken by the United States would "have grave consequences".
Bridget Brink, the US Ambassador to Ukraine, said, "The referendum in the separatist regions and the partial mobilization in Russia are indicators of weakness."
In his statement, Brink also emphasized that the United States will never recognize Russia's claims on Ukrainian territory.
Here are other reactions from the world to Russia's partial mobilization announcement…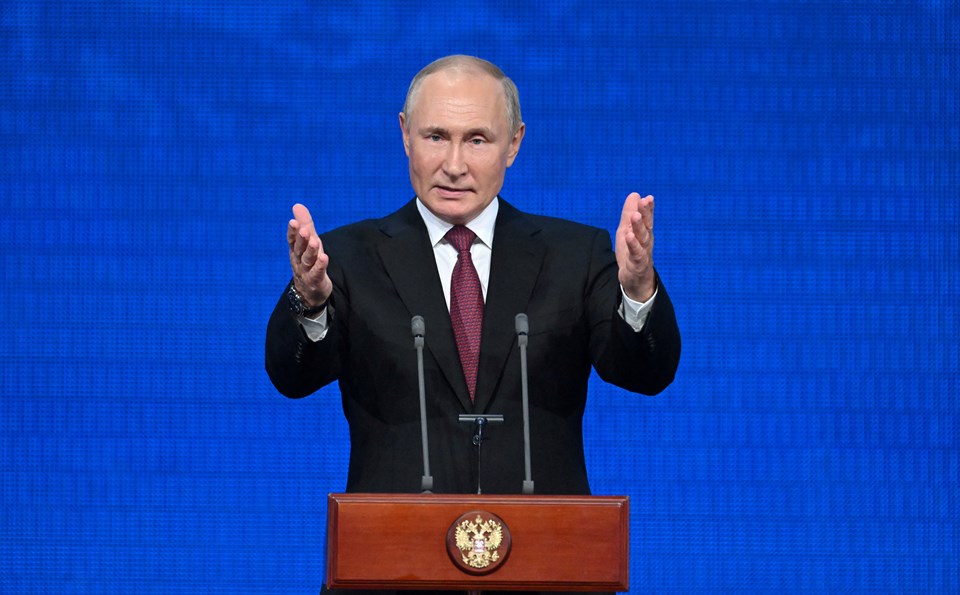 Russian President Putin declared partial mobilization and said that any weapon could be used to defend his country's territory.
NATO: IT IS LEGAL TO DEFEND A COUNTRY THAT IS ATTACKED
NATO Secretary General Jens Stoltenberg said that Russian President Putin made a big strategic mistake regarding Russia's declaration of partial mobilization.
Stoltenberg, "Putin is using a very dangerous rhetoric, he cannot win a nuclear war. Putin's statements show that the war is not going in the direction he wants. It is legitimate to defend the attacked countries."
ZELENSKI: I DON'T BELIEVE THAT PUTIN WILL USE NUCLEAR WEAPONS
Speaking to the German newspaper Bild, Zelenski made statements after Russia's partial mobilization announcement.
Emphasizing that the West should not succumb to Putin's blackmail, Zelenski said he does not believe that Russia will use nuclear weapons.
"Putin wants to drown Ukraine in the blood of his own soldiers," said Zelenski, adding that he was confident that Ukraine would liberate its own lands.
Mikhail Podolyak, Advisor to the Office of the President of Ukraine, stated that "Russians who want to destroy Ukraine have achieved mobilization, closing of borders and blocking of bank accounts".
Podolyak tweeted, "The 210th day of the 'three-day' war. The Russians who wanted to destroy Ukraine finally got the following: 1. Mobilization. 2. Closed borders, bank accounts blocked. 3. Imprisonment of fugitives. 4. Private military Corps of inmates within companies. It's still going according to plan, isn't it? Life has a great sense of humor."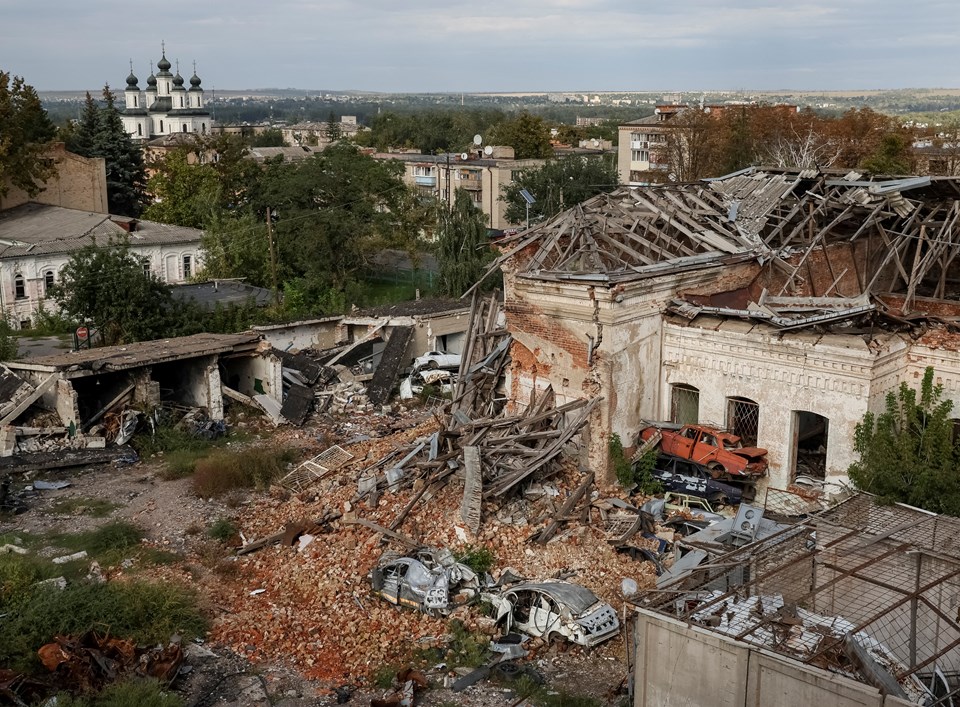 Russia's attacks on Ukraine continue on its 210th day.
EU: SIGN THAT AGGRESSION WILL RISE
The European Union (EU) evaluated the partial mobilization decision of Russian President Vladimir Putin as "a sign that Russia will increase its aggression and continue the war".
Peter Stano, one of the spokespersons of the EU Commission, evaluated the partial mobilization announcement in Russia and the referendum decision of separatists to join Russia in Donetsk, Luhansk and Kherson in eastern Ukraine yesterday.
ENGLAND: Confession of Failure
British Defense Secretary Ben Wallace said that Russia's illegal annexation of parts of Ukraine constitutes "an admission that Russian President Vladimir Putin's plan is failing."
"Putin's failure to keep his promise not to mobilize some of his population and the illegal annexation of parts of Ukraine is an admission that his plan is failing," Wallace said after Putin's address to the nation.
PRESIDENT OF SERBIA VUCIC: I DON'T BELIEVE PUTIN IS BLOUD
Serbian President Aleksandar Vucic, regarding Russian President Vladimir Putin's declaration of partial mobilization, "I have spoken to Putin many times and I do not believe he is bluffing." said.

NETHERLANDS: PANIC SIGN
Latvia and the Netherlands called for more support for Ukraine after Russian President Vladimir Putin announced a partial mobilization. Latvian Foreign Minister Edgars Rinkevics called for more support to Ukraine after Putin announced partial mobilization.
Dutch Prime Minister Mark Rutte also said in a statement that Putin's announcement of partial mobilization was a "panic sign".
According to Dutch broadcaster NOS, Rutte said, "An area the size of Hungary is still occupied by the Russians." He stated that they should continue to support Ukraine.
GERMANY: WE WILL NOT RECOGNIZE THE REFERENDUM RESULTS
A spokesman for German Chancellor Olaf Scholz said Russia's partial military mobilization demonstrated the failure of Moscow's attacks in Ukraine. The spokesperson announced that Germany will never recognize the referendums to be held in the four regions under Russian occupation in Ukraine.
PUTIN'S PARTIAL MOBILIZATION ANNOUNCEMENT
Last minute development Russian leader Putin declared a partial military mobilization in his address to the nation. While expressing their support for the independence of Donetsk and Luhansk, Putin said that they are "ready to use all kinds of weapons" for Russia's territorial integrity. Stating that they will pave the way for Russian volunteers to fight in Donbas, Putin also stated that Moscow will spend more on weapons production.