T24 Life
2 percent of the grapes grown in Turkey, which has the 5th largest vineyard area in the world, turns into wine. This rate is around 80 percent in other countries dealing with viticulture. While France earns 13, Italy 8.4 and Spain 3.5 billion dollars out of 41 billion dollars of global wine exports, Turkey is content with 8.5 million dollars per year. General Manager of Mey Diageo Levent CoalWhen comparing the situation in the sector with the world, he pointed out that New Zealand, which did not have a vineyard 100 years ago and has one third of Turkey's vineyard area today, exports 165 times more wine than Turkey. While emphasizing that this fact shows Turkey's potential in the sector, Kömür said,Turkey's oil is wine" said.
From the weekly newspaper Oxygen İrfan DonatAnswering the questions of Mey Diageo General Manager Levent CoalViticulture in Turkey in general He stated that there is a shrinkage in the fields of vineyards and that even though planting for vineyard plant increases in some regions, viticulture is given up rather than planting.
In general, the Turkish Statistical Institute (TUIK) announced that the data confirms the situation they see in the field, and that the total grape growing area, which was 5.2 million decares in 2004, decreased to 3.9 million decares in 2021.
Here is a part of the conversation where the grape's journey to wine was discussed, as well as its economy:
– Can Turkey do justice to the grapes it produces with added value?
Turkey is the country with the 5th largest vineyard area in the world. But only 2% of the current vineyard area turns grapes into wine. This rate is 85 percent in European Union countries and 80 percent in other countries dealing with viticulture. On average in the world, 57 percent of the grapes produced are converted into wine and sold. And the countries that do this get very important added value.
– For example?
For example, New Zealand, which is one-third the size of Turkey, had no vineyards or grapes until 100 years ago. However, although this country has one-third of Turkey's vineyard area, it exports wine 165 times that of Turkey. China, which had almost no vineyard area until 15 years ago, has increased its vineyard area by 300 percent and wine production by 450 percent in 15 years. Our neighbor Greece grows wine grapes in an area of ​​only 14 percent of Turkey's vineyard area. But it exports wine 10 times more than Turkey. These examples show us how high Turkey's potential is. Turkey's oil is wine. We can go a long way if all stakeholders in the public, private sector and academia act together.
– Turkey's wine exports have been at very low levels for years. So what is the potential if the industry is paved and supported?
More than 4.2 million tons of grapes are produced annually in Turkey. As of 2020, 53 percent of the grapes produced are consumed as table grapes and 37 percent are considered as dried grapes. Wine production is only around 2 percent (The remaining 8 percent is used as must, molasses, vinegar, etc.). Therefore, it would be a bit optimistic to say that wine exports in Turkey are at low levels. We can say that it is almost non-existent instead of low. In fact, our wine imports exceeded our exports in the past years.
Oxygen writer İrfan Donat and Mey Diageo General Manager Levent Kömür
– What's the reason for this?
The first reason for this is the excessive demand for champagne and sparkling wine. As the price of liquor increases in Turkey, it becomes accessible only to consumers above a certain income level. And these consumers prefer imported products in wine, as in other categories. The second reason why imports exceed exports is that the inflation we experience as producers in Turkey and the producer inflation experienced by producers abroad are very different. For example, you are a manufacturer in the Balkans. The inflation you are experiencing is roughly 5 percent since the beginning of the year. You sell to Turkey in foreign currency. The currency gain is around 35%. In other words, you have to increase the product you sell by roughly 40 percent. On the other hand, we, as domestic producers, have been faced with a cost increase exceeding 100 percent since the beginning of the year. This situation also affects our exports, because in a world where the Euro loses value, we lose a serious competitive advantage in foreign markets due to our cost increases.
Turkey against world figures
– And what is the potential?
Let me answer this question very simply as follows. Turkey's annual wine export is 8.5 million dollars. Chile's $2 billion, New Zealand $1.4 billion, Greece $100 million, Georgia $240 million.
In your previous question, you talked about paving the way for the sector. There are three necessary factors for this. First, promotion… In a world where we cannot introduce our own wine to the tourists coming to our country, it is not easy to increase exports. Second, control… For example, in Spain, not everyone can put the label 'Rezerva' on the bottle of wine they produce. It depends on control. In our country, there is no such control, or rather, no such classification. When a tourist takes the bottle in his hand, he cannot understand the quality of that wine. The third is unity. As manufacturers, we must expand and deepen the sectoral cooperation, making it inclusive and deepening. I think these are the most important factors that will pave the way for the industry.
– What kind of strategy do France and other countries follow to achieve an export of 13 billion dollars?
Comparing Turkey with France might seem a bit harsh. Instead, I think it would be more accurate to compare it with countries like Georgia, Greece or New Zealand.
Our strategy should consist of the following three topics:
1- Local grapes: And they also give importance to only a few of them for certain periods of time.
2- Vineyard routes: Thrace, Cappadocia, Mesopotamia may be a priority
3-Joint projects with the Academy.
– Can you unpack these 3 strategies a bit?
We can unpack these strategies as follows. Support should be given not only to fresh grapes but also to viticulture. Necessary academic research and technical infrastructure support can be provided for the reproduction of local varieties. Establishment of regional inventory and conservation areas is essential. In order to protect local values ​​by reviewing the limits of prohibitions on promotion, it is necessary to regulate the disadvantageous situation of local producers against global-based effects. And local production should be integrated with tourism. Especially the routes in Eastern and Southeastern Anatolia are full of both gastronomy and cultural tourism opportunities in terms of the relationship between ancient cultures and wine.
– Since we are talking about value-added production and its contribution to the economy. Let's talk about this a little more concrete data. How many dollars did Turkey export 1 kilogram of table grapes, raisins and wine on average last year?
In 2021, 205 million dollars of foreign exchange income was obtained in return for the export of approximately 265 thousand tons of fresh grapes. In other words, an income of 77 cents per kilogram was obtained from the export of fresh grapes.
In seedless raisins, approximately 442 million dollars of foreign exchange income was obtained from around 252 thousand tons of exports. In other words, the export income per kilogram of raisins was 1.75 dollars.
While wine exports were 2,840 tons on the basis of quantity, its economic value was 8.5 million dollars. In summary, wine exports are the most value-added product in this category, with 3 dollars per kilogram.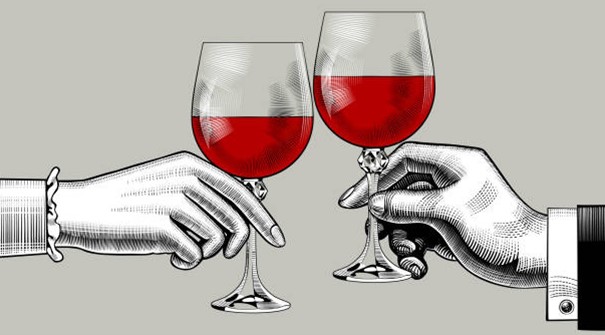 – What is the course of winemaking in Turkey in the last 20 years?
Everyone is trying to bring winemaking somewhere. There is a renaissance in wine production in Turkey. Better wine has been made for the last 20 years. The only reason behind this is that the leading brands of the industry are starting to be managed, changed and transformed by women. While there were 40 wine producers in 2002 in Turkey, the number of wine producers is now around 200. We produce 75 million liters of wine annually in Turkey. Our company's annual wine production is 6.5 million liters. Already, the number of producers producing more than 1 million liters of wine is 5-6. Therefore, the majority of the 200 manufacturers are boutique manufacturers. This is a very healthy and important thing for the industry. The market will not go anywhere until the number of producers increases. We need to protect the local grape varieties of Anatolia together."
TCLICK | Levent Kömür, General Manager of Mey İçki: There is a decrease of almost 40 percent in alcohol consumption