Sport In the 21st week of Toto Super League FenerbahceThe 33-year-old star, who scored 4 goals in the match in which Kasimpasa defeated 5-1, broke a career record.
Enner Valencia, who scored four goals in the Kasımpaşa match, which Fenerbahçe won differently, is on the way to become the top scorer in the club's history, while catching an average of 1.11 per game.
A FIRST AFTER ALEX
The Ecuadorian star, who aired the Kasımpaşa nets 4 times, showed the success of scoring 4 goals in a match for the first time in his career, and scored his 19th goal in the 17th league match this season.
Enner ValenciaWhile he was the Fenerbahçe player to reach the highest number of points in a season since Alex de Souza (28 goals; 2010/11), he became the player to score the most goals in a match for Fenerbahçe in 2011 after Alex de Souza scored 5 goals in the Ankaragücü match.
While it was a question of whether Valencia, which is taking firm steps towards the goal scorer, will extend the contract at the end of the season, important statements came from the player about his future.
"I'M GIVING ONE OF THE BEST PERIODS OF MY CAREER"
Speaking on the TV show he was a guest of, Valencia said about his performance, "I am undoubtedly having one of the best periods of my career." said.
Noting that his manager was negotiating with Fenerbahçe to make an agreement, Valencia said, "I am always in the top 11. I am very happy. My manager told me that he was talking to the club to reach an agreement. The situation is still the same," he said.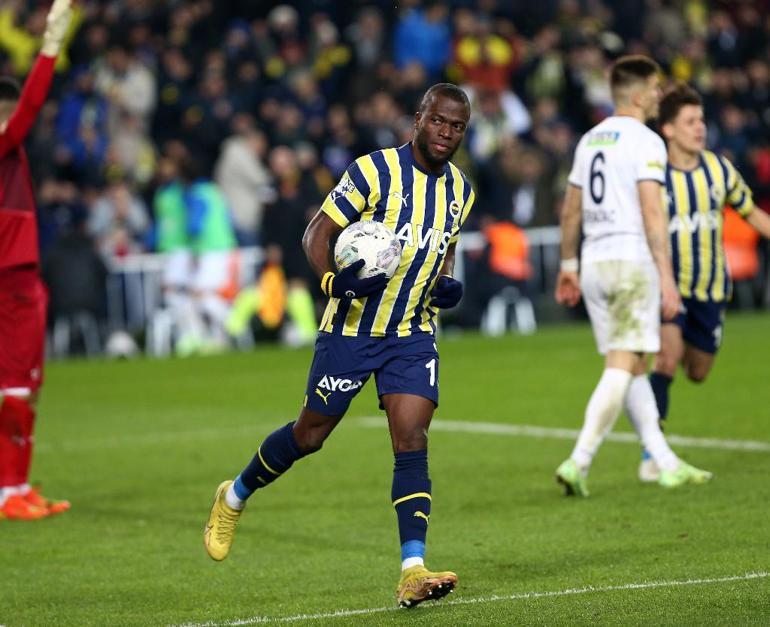 "I'M HAPPY IN FENERBAHCE"
Emphasizing once again that he is happy with the yellow and dark blue team, the star striker said, "Yes, I am happy. My family also loves Turkey and the club. Because they treated us very well. Fenerbahçe is an impressive team. The issue of contract renewal is about what the club will offer."
"I RECEIVED 2 VERY GOOD OFFER"
Noting that he received 2 very good offers, but he talked to Jesus and stayed in the team, Valencia said, "We are fighting for the championship and important things. My mind is in Fenerbahçe. It is difficult for now. I received 2 very good offers and showed them to the coach. He told me it was difficult because I wanted to stay in the club. He fought. Jesus trusts me and I trust him. I don't know if I will continue in Fenerbahçe after this season. We'll see what happens." made the statement.
END OF SEASON CONTRACT ENDING
Valencia, whose contract will expire at the end of the season, scored 19 goals and made 4 assists while playing 17 games in the league with Fenerbahçe jersey this season.
.