world
Third eruption in the last 8 days at Popocatepetl Volcano in Mexico
class="medianet-inline-adv">
Mexican According to the statement made by the National Center for Disaster Prevention (CENAPRED) Popocatepetl Volcanoat 21:21 local time last night explosion happened. It was stated that the lava and ashes that came out of the mouth of the volcano due to the eruption reached a height of 3 thousand meters. In the daily activity report of the volcano published by CENAPRED, it was stated that in addition to the eruption in the last 24 hours, 2 small earthquakes and 41 gas and dust outputs were recorded.
Authorities warned the citizens to stay away from the volcano as stones and gravel may fall due to the eruptions, and recommended that those living in the surrounding settlements take precautions against mudflow that may occur with ashfall and rain.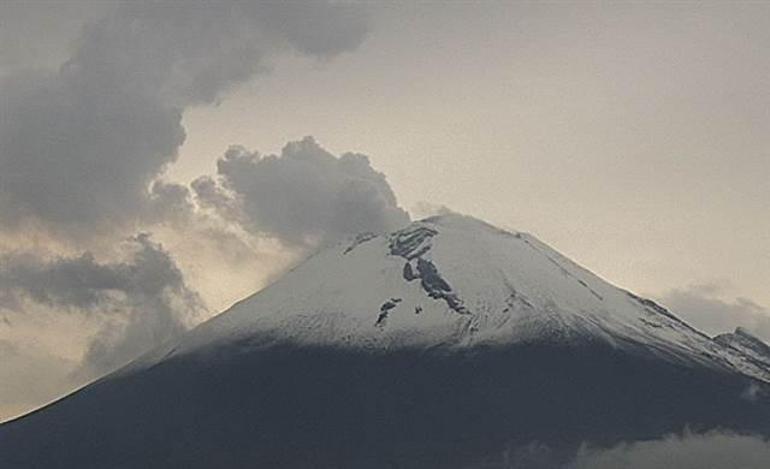 Popocatepetl, which means "the mountain that makes smoke" in the Aztec language, Nahuatl, is the second largest volcano in North America with an altitude of 5 thousand 452 meters. Popocatepetl, whose crater is 900 meters in diameter and 150 meters deep, is 16 kilometers north of its twin Iztaccihuatl Volcano.
class="medianet-inline-adv">
Popocatepetl Volcano, which has increased its activities for the last 1 year, is in the 5th place among the volcanoes that are expected to have a big eruption in the next few years, according to the scientists of the University of Manchester. Popocatepetl Volcano lasted 2 separate eruptions on September 3 and August 30, while 3 eruptions were recorded in January of this year, once in March, and 8 times during the past year.
.