Entertainment
There is news from Killa Hakan: I left the world for a moment and came back
class="medianet-inline-adv">
Killa Hakan 49-year-old rapper known as Hakan DurmusIt was announced that he was in intensive care in the past months. Killa Hakan called out to her fans from her social media account after months of treatment.
Saying that he is on the way to recovery, the famous rapper thanked his fans for their support:
"Greetings, friends, I haven't shared anything for a long time. I had very bad days. I left the world for a moment and came back, thank God. Thank you for all your prayers and support. I am slowly on the way to recovery. Let's see how it goes, I will share the developments I love. You… The most important thing is health, the rest is a lie, keep fighting."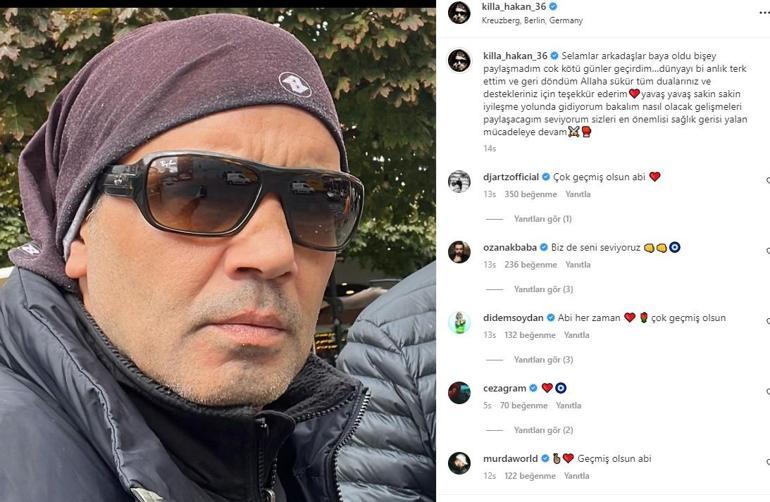 class="medianet-inline-adv">
LAST POST: I'M TALKING WITH MYSELF
KreuzbergKilla Hakan, who lives in Turkey, gave the signals of her troubles in her post in March:
"Hi guys. I've been gone for a while. I had an operation, I'm trying to get better. I hope I will do good things when I regain my health.
For now I'm dealing with myself and can't do much. Greetings and love to all Killa lovers. Continue to struggle…"
.