Hurriyet.com.tr/EXTERNAL NEWS Photos: Dutch National Archives
Created Date: January 05, 2023 10:28
The map showing where the treasures worth millions of dollars looted by Nazi soldiers during the Second World War are hidden, has been made public for the first time.
stored in the Dutch National Archives for decades. mapwith hundreds of documents related to the Second World War was viewed for the first time.
BURIED IN A VILLAGE OF THE NETHERLANDS
The document, which has attracted worldwide attention today, shows where Nazi soldiers hid a pile of valuables stolen during the 1944 Battle of Arnhem.
According to the map, valuables thought to include jewelery and diamonds are buried near the village of Ommeren in the middle Gelderland region of the Netherlands.
THE NETHERLANDS EVEN BROUGHT A NAZI OFFICER TO THE REGION TO EXIST
According to the NL Times, numerous attempts have been made over the years to find the hidden treasure.
The Dutch State even brought a Nazi officer to the area to help find the loot, but nothing was found.
WHAT HAPPENED TO THE TREASURY?
Annet Waalkens at the Dutch National Archives told Omroep Gelderland that during the defense of Arnhem, an explosion occurred on the Rotterdamsche Bank and Nazi soldiers fled the scene with the spoils.
Millions dollar 3 basic scenarios regarding the loot, which is thought to be worthwhile, are on the agenda;
The loot was found by treasure hunters
The accidental discovery of buried objects and the undeclared
Nazi soldiers to go to the region before the end of the war and take back the spoils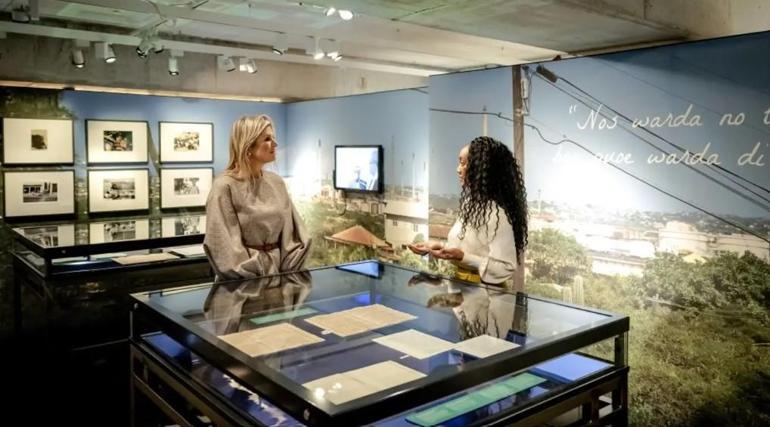 OPEN ACCESS TO ARCHIVES DAY
The documents, including the secret Nazi map, were published as part of the Netherlands' 'Open Access to Archives Day'.
Among the published historical documents are reports of a committee examining allegations of harassment in concentration camps.
SEARCH CONTINUES IN POLAND
On the other hand, a research group called the Silesian Bridge Foundation has been working for a long time to find the hidden treasure that the Nazi Army hid in Poland during World War I.
The team, which was excavating under an old palace in the town of Minkowskie in southern Poland, announced that they found a four-ton metal box last May, and that there were secret documents inside the box that could reveal other treasures.
.