Hurriyet.com.tr/EXTERNAL NEWS-BBC Turkish-UAV
Creation Date: December 21, 2022 08:14
It was learned that the President of Ukraine Volodymyr Zelensky will visit Washington. Zelenski, in a statement on his social media account regarding his visit to the USA, stated that the cooperation between the two countries will be discussed.
There are dazzling developments in the Ukraine war, which continues in its 10th month. While it was talked about that Russia has gathered an army of 200,000 people after the additional mobilization announced in the past months and that it will launch a major attack on Ukraine in the new year, Ukrainian President Zelenski also intensified his contacts.
IT WILL BE THE FIRST SINCE THE WAR STARTED
According to reports in the US media, the Ukrainian leader will make a surprise visit to Washington.
If the visit is realized, it will be Zelensky's first visit abroad since the Russian invasion that began in February.
CAN APPLY TO CONGRESS
Zelenski may also address Congress, an anonymous official told US media.
WHITE HOUSE AND ZELENSKY CONFIRMED
The White House confirmed Ukrainian President Volodymyr Zelensky's visit to the United States. White House Spokesperson Karine Jean-Pierre made a written statement regarding the visit of Ukrainian President Volodymyr Zelenski to the United States.
Noting that the USA invited Zelenski to the capital Washington D.C to show its permanent commitment to Ukraine, Jean-Pierre said that US President Joe Biden, who is expected to speak in Congress, will meet Zelenski at the White House on December 21. Expressing that he is looking forward to welcoming you in the city, he said, "300 days ago, Russia launched a brutal attack on Ukraine. In contrast, President Biden brought the world together in support of the Ukrainian people who stand for independence and territorial integrity." Jean-Pierre stated that Biden will announce the security package that will be used to defend Ukraine against Russia's attacks within the scope of his visit, and that this visit will reveal the determined commitment of the United States to economic, humanitarian and military aid to Ukraine.
Zelenski, on the other hand, made a statement on his social media account regarding his visit to the USA and stated that the cooperation between the two countries would be discussed. Zelenski stated that he will also hold bilateral meetings and announced that he will also make a speech to the members of Congress.
SPECIAL SESSION
In the US, Speaker of the House of Representatives Nancy Pelosi summoned members of Congress to Wednesday night's session in a letter sent on Tuesday.
In Pelosi's letter, "Take part in this special session where we will focus on democracy" said, but did not give further details.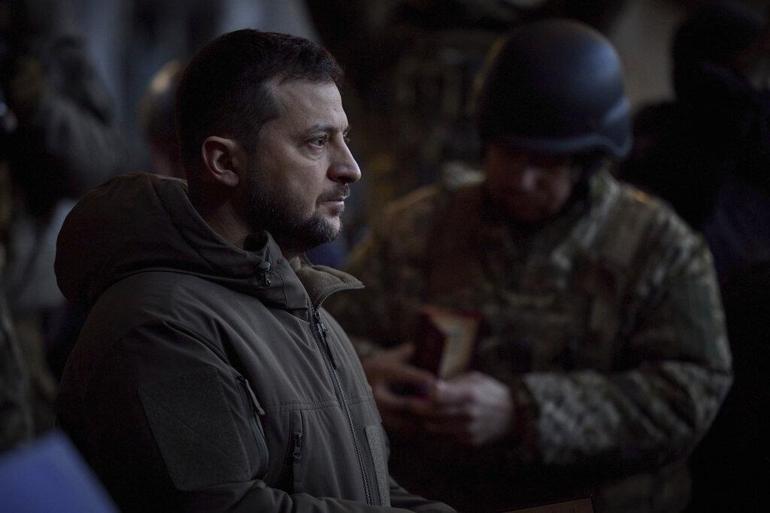 'IT WILL BE AN IMPORTANT MESSAGE'
Zelensky regularly hosts foreign leaders in the capital, Kiev. The Ukrainian leader also frequently conducts video or telephone conversations with world leaders from his office in Kiev.
However, his visit abroad, which has not yet been announced, will be a first for Zelenski since the start of the war. The visit to the USA, which plays a leading role in providing military support to Ukraine, will be evaluated as an important message for the relations between the two countries.
US MILITARY AID
18.5 billion for direct military support by November 20. dollar promised. This means much more than any other country that provides military aid to Ukraine.
Stating that monthly defense expenditures are around 5 billion dollars, Zelenski demanded more appropriations.
Recently, it has been in the US media to protect the Biden administration from Russian attacks. Ukrainethat it will supply patriot missiles to news took place.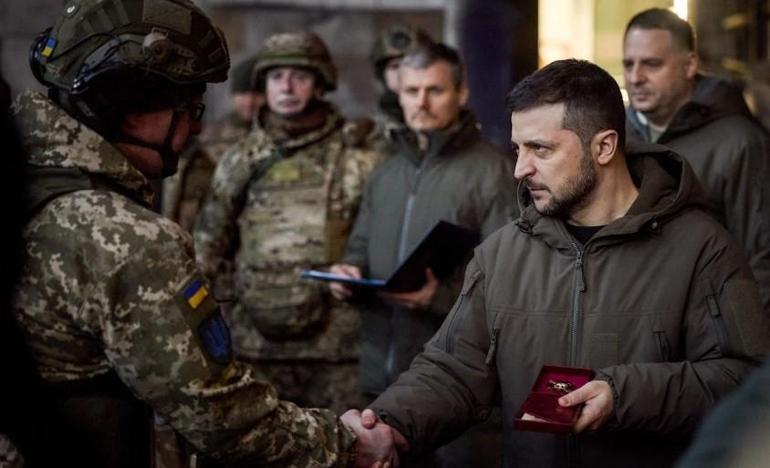 IT TURNED INTO A HUGE HEADACHE FOR THE CREAM
On the other hand, Western media claims that Zelenski's recent steps have turned into a huge headache for the Kremlin.
Stating that Zelenski, who visited his military units in perhaps the most dangerous places of the front line last week, made a real show of courage and leadership, The Telegraph newspaper wrote that Putin did not leave Moscow.
Zelenskyof USA It is thought that his visit will be even more effective in this table.
THIS VIDEO MAY BE INTERESTED
.