world
Storm Ian expected in the US after Fiona in Canada and Noru in the Philippines
class="medianet-inline-adv">
The government announced that it would deploy the army to Nova Scotia for the storm Fiona, which is effective in the regions of Canada on the Atlantic Ocean coast.
It was stated that there was a large-scale power outage in the region, the telephone lines did not work and a few houses on the coast were dragged into the sea. Tropical for the provinces of Nova Scotia, Prince Edward Island, Newfoundland, and New Brunswick, as well as parts of Quebec, officials said. storm made a warning. Fiona wreaked havoc in Puerto Rico and the Dominican Republic earlier this week.
NORU IN THE PHILIPPINES
On the Saffir-Simpson Scale, where the strongest storm is Category 5, the Philippines is prepared for the 'Noru super typhoon' that will reach Category 5 intensity in places. For Noru, who came to Luzon, one of the main islands of the country, at 195 km/h, the evacuation of the residential areas on the coastline had begun. Noru is expected to be effective in the country today.
class="medianet-inline-adv">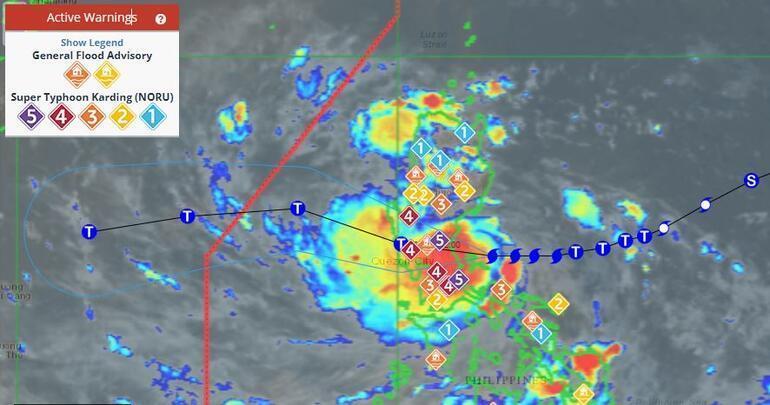 The launch of NASA's Moon rocket Artemis I has been delayed 2 times before.
Officials said the rocket, which will be launched this Tuesday, is likely to be delayed again due to storm Ian, which is expected to be effective this week in Florida. NASA will decide again today for the launch process.
Florida governor declared a state of emergency and started preparations for storm Ian, which is expected to reach Category 4 severity. The Artemis project is a project started to take humans to the Moon after 50 years, and NASA is conducting unmanned launch and journey trials before the manned journey. Artemis I will be launched from Kennedy Space Center in Florida, where Storm Ian will be effective.
.