class="medianet-inline-adv">
Reaching the most perfect lines and the most beautiful face with filters and retouching applications, young people resort to various options from make-up to aesthetics to bring this to real life. But there are also those who prefer naturalness instead of the perception of 'artificial beauty'. One of the finalists of the beauty pageant to be held in England in October Melissa Raouf as… Raouf, 20, is a sophomore political science student at King's College University of London. Saying that she wants to eliminate all beauty standards by participating in the beauty contest with zero make-up, Melisa Raouf said, "Women and young girls face great pressure to look good on social media. This significantly affects their mental health," she says. Before the final competition, we met with Melisa Raouf and asked questions about her.

* Miss EnglandHow did you decide to join?
When I was younger, I loved watching beauty pageants. When I had the opportunity to participate in the beauty contest, I was very happy and applied immediately. First I won the Miss London and then the Miss England finals.
* How are the final preparations going?
It's very busy. I'm trying to raise money for charities that Miss England supports. I do a lot of TV and magazine interviews. I continue the dance preparations for the talent tour. In this process, I eat very healthy, drink plenty of water, do sports and spend a lot of time outside in the fresh air.
* You will participate in the competition without make-up, how do you feel about it?
It's a little daunting as all the girls will be dazzling in the finals…
* Beauty contests are events where appearance is at the forefront. Isn't it a bit contradictory to participate in such a contest without makeup? Why did you make such a decision?
The aim of beauty contests in the modern world should not be to find the most beautiful woman, but to do charity work, to make a positive difference in order to empower women. Miss England combines beauty with purposeful values. The event has raised more than £1m in donations for children's charities over the past few years. Miss England's director, Angie Beasley, has been the name that introduced the 'bare face' perception to the Miss England Pageant since 2019. Me too
I decided to enter the pageant without makeup this year to show all women that they have another choice and that they do not have to conform to the beauty ideals depicted.
class="medianet-inline-adv">
'I used a filter'
* What were the reactions to your decision?
Think about it, I got positive reactions from women from all over the world, from South America to Australia, from the Middle East to the USA. I am so happy. There have been many women who supported me as I tried to change the perception of beauty. This means a lot to me because I believe everyone should feel comfortable with their bare skin. It is very special to feel that all these women are inspired by my message.
* Will we one day see you with a lot of make-up or aesthetics?
In the past yes! Due to the increasing social pressures and hurtful comments, I used make up, use filters and tried to change myself as much as I could. I would never feel comfortable in my own skin. I thought makeup, aesthetics, conforming to unrealistic beauty standards were the only options. I now believe that women have a choice about their appearance and do not always have to uphold the standards of society. I want other women to believe that too.
* What do you plan to do about it?
I hope to be the voice of all women. Women face a lot of pressure to look good on social media. This significantly affects their mental health. We should care more about mental health and work harder on it. We need to help young people with unrealistic beauty standards. I'm going to stick with my no makeup message for that too. I will work to spread this positive energy and messages to the world more.
class="medianet-inline-adv">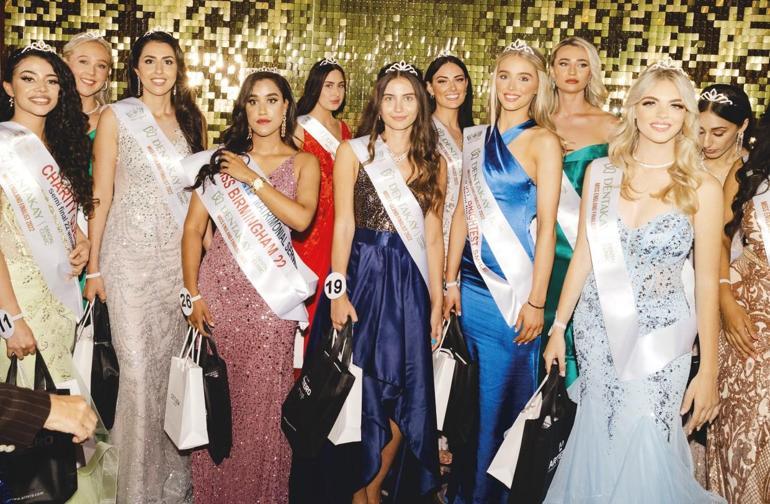 'Beauty is accepting yourself with all your imperfections'
* Who are your favorite women?
I admire women like Selma Hayek, Alicia Keys, and Gigi Hadid. All these women support makeup and no-filter images on their social media. This inspires me even more to continue what I'm doing.
* What do you think beauty is?
For me, beauty is not something that can be defined by facial features, age, skin color, eyes, weight or body shape. Beauty comes from within. Inner beauty shines and radiates much more. Beauty is self-confidence and accepting yourself with all your imperfections.
* What style do you have in your daily life?
I usually have a sporty style. I also love stylish casual clothes.
* What are you doing for your skin?
Meanwhile, I became the brand ambassador of natural skin care brand Cetuem Cosmetics. Coming soon on my Instagram page
I will start sharing my skin care routine with my followers.
class="medianet-inline-adv">
'Working in the field of diplomacy is one of my biggest dreams'
*Where is your family from?
My father is an Englishman from Iran Tabriz, my mother is from Azerbaijan.
*Do you have siblings?
I was born and raised as an only child in London.
*You are studying political science. Why did you choose this field?
The relevance of issues such as global relations, international relations and climate change to politics has always intrigued me since my childhood. I am very interested in Middle East politics.
*Do you plan to do anything in this field in the future?
I would love to work in the field of diplomacy and international relations. This is one of my biggest dreams.
.