THATUMLU KATE OPENED THE BAGS THIS YEAR
Moreover, the fact that he rented a dress at the Earthshot Awards ceremony, which he hosted with his wife in the past weeks, did not change this situation. Princess of Wales Catherine has spent £176,664 on her new clothes in the past 12 months, namely 2022. This figure was £48,845 last year, in 2021, when the effects of the Covid 19 pandemic made itself felt. Kate's total clothing spend in 2020 was announced as £93,914. A year before that, £103,000 went to Kate's outfits in 2019. In recent years, the closest period to 2022 clothing expenditure was 2017. The money that came out of the royal vault for Kate Middleton's clothes that year was £119,000. In short, Kate Middleton broke a record in clothing this year.
GOING TO THE EXTERNAL TRIP WITH NEW CLOTHES
Of course, there is a reason for Kate Middleton, who has been known as the 'thrifty duchess' for years, for the sudden rise in clothing costs this year. Kate and her husband, Prince William, took a trip to the Caribbean in 2022. Kate had mainly new clothes in her suitcase for that trip. When the appropriate jewelry, shoes and other accessories were added to these, the budget increased. Kate wore only one vintage piece on that trip. She was also a red jacket from her college years. She had never worn this red jacket since her student days. She reassessed her old jacket on the Belize leg of her Caribbean trip. However, the clothing expenses of that trip were quite expensive.
Another reason for Kate's clothing expenses to increase is another trip abroad. Earthshot Award ceremony, which aims to create environmental and climate awareness, founded by her husband, was held in Boston, USA. Even though he had old clothes in his suitcase, he still bought new pieces while going on this trip. All of them bore the signature of famous fashion companies.
In addition to these, Kate Middleton, who became Princess of Wales after the death of Queen Elizabeth II, attended the official dinners held in Buckingham by wearing her crown. Along with such precious crowns, the clothes he wore were also new, and of course, considerable money was spent on them.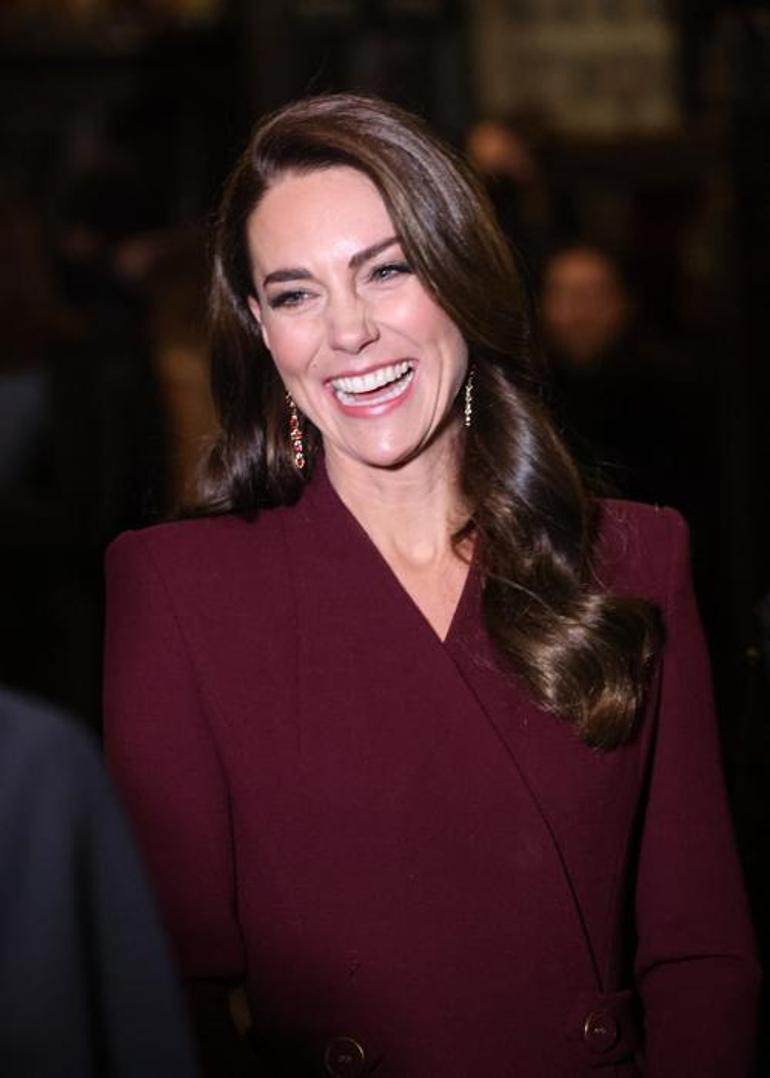 DRESSES VALUE OF OVER THOUSAND Pounds
That's how it is… By the way, let's remind you that Kate didn't just wear new clothes all year. Again, he re-evaluated his old clothes in different ways. But she didn't cut the budget on this one, especially during her Caribbean cruise. Now let's see the new Catherine, Princess of Wales, on which clothes he spent over a thousand pounds in this one-year period. What was the most expensive outfit she wore?
There is one point to remind: Kate's official outfits and accessories are paid for by the royal budget. However, it is not known whether the Princess always paid the full price for her clothing or whether a discount was requested.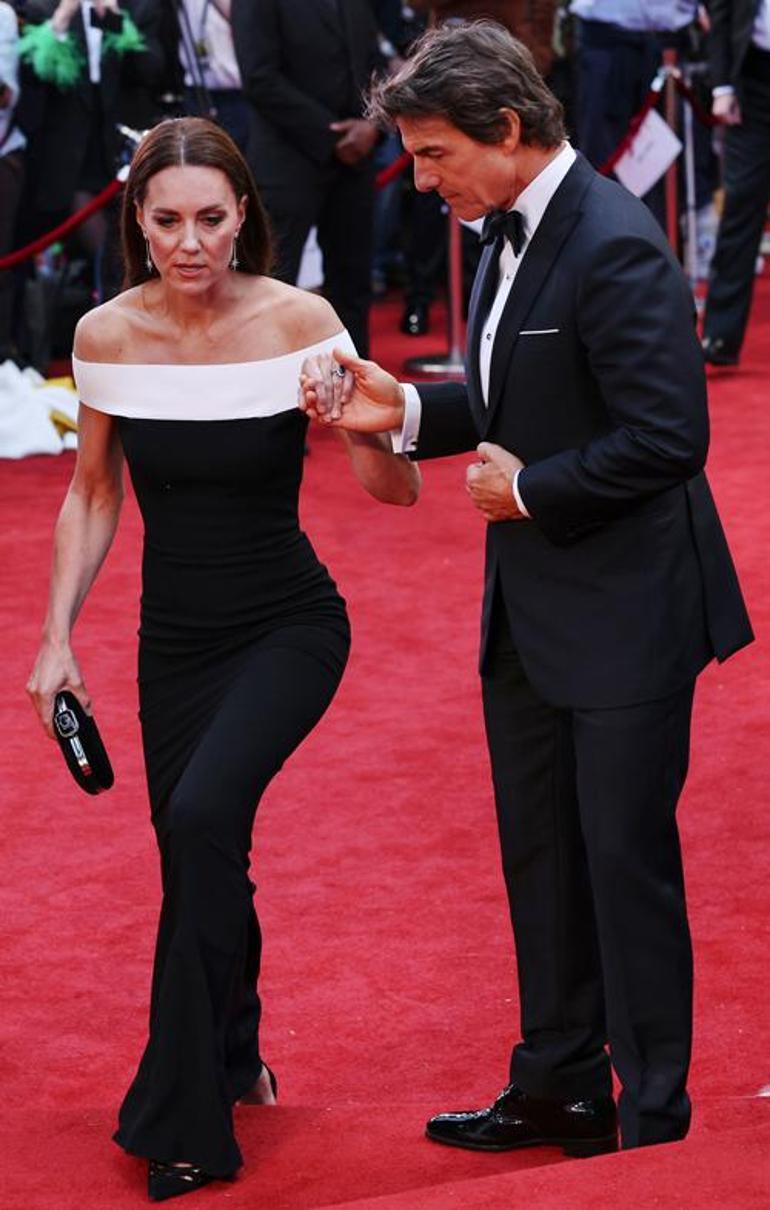 HE CARRYED OVER 10K Pounds
Kate Middleton's highest clothing expenditure in 2022 was for the black and white dress she wore at the London premiere of Top Gun: Maverick and the accessories she used with it. The value of this dress, which made a huge splash, was £2,000. Kate Middleton was carrying around £10,000 with her dress, jewelry and shoes at that gala, when she walked up the stairs with Tom Cruise hand in hand on the red carpet.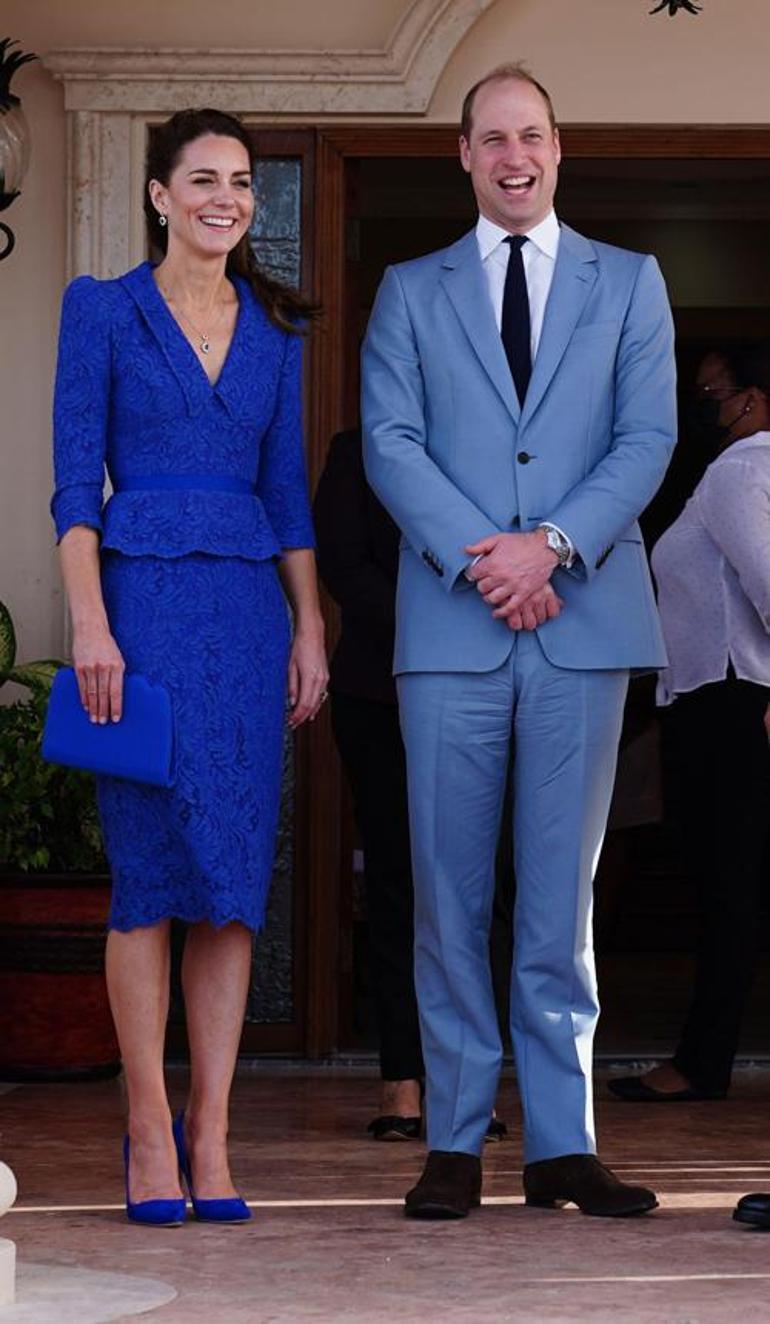 THE MOUTH OF THE PACK IS OPENED
We now know that Middleton opened up his purse for his Caribbean cruise. When she reached Belize, the first stop of her eventful trip, she was wearing an outfit worth £4,000 bearing the signature of one of her favorite fashion designers, Jenny Packham. The shoes, which are also designed by a famous brand, are £415.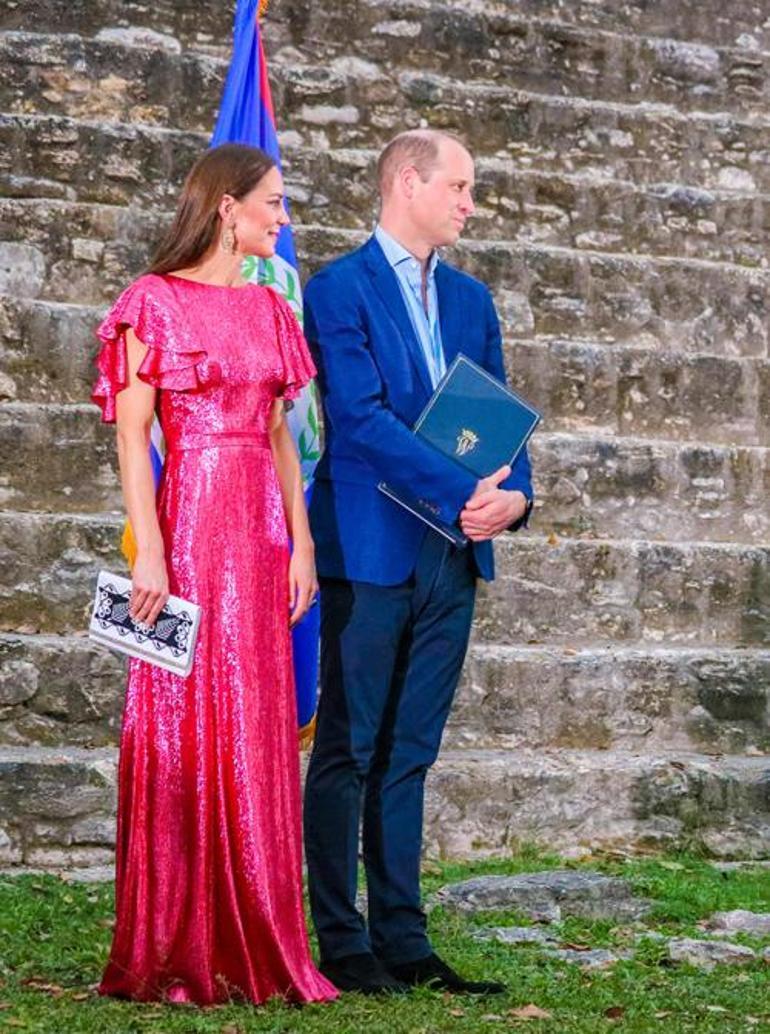 PINK DRESS IS NOT CHEAP
The price of this pink dress, which she wore on the last night at the Belize stop of her Caribbean trip with Prince William, is £1,650. He had worn the shoes of a famous brand that he wore that night before.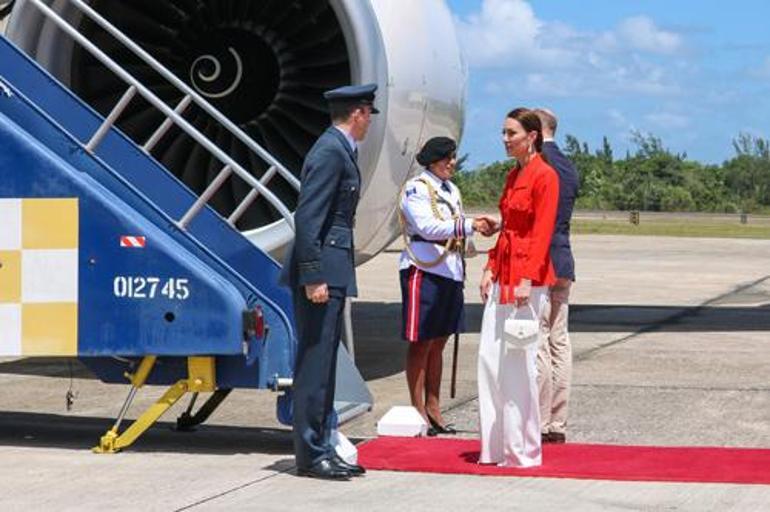 JACKET FROM UNIVERSITY YEARS
This red jacket she wore when she left Belize is a piece from Kate's college years. Trousers are worth £590 and shoes are worth £605.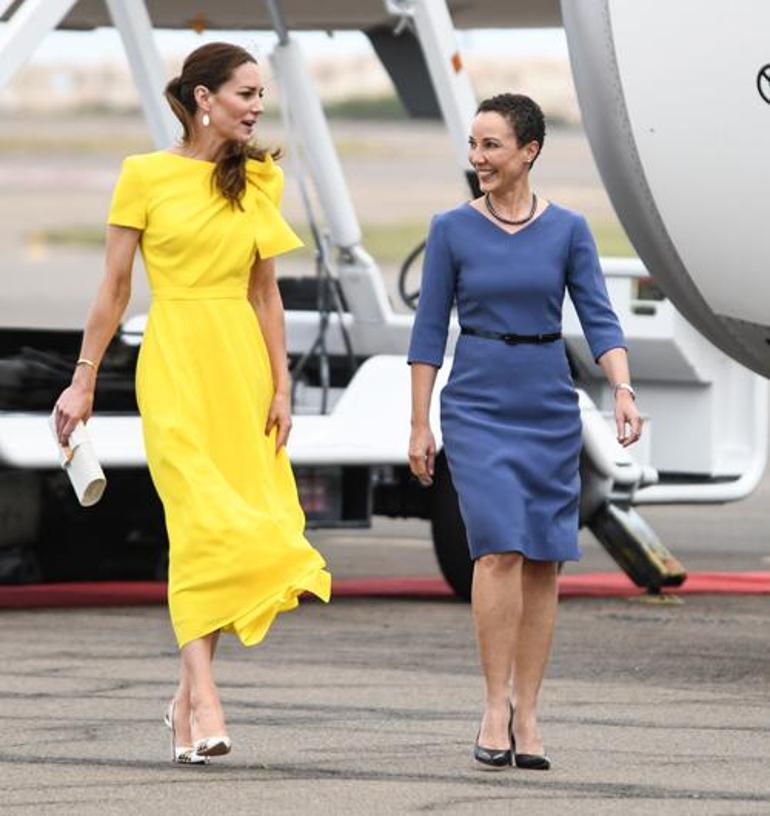 YELLOW DRESS IS OVER A thousand pounds
This yellow dress, which Kate wore on the Jamaica leg of her Caribbean trip, which has made this year's clothing budget so hefty, is £1,955. The bag is worth £268.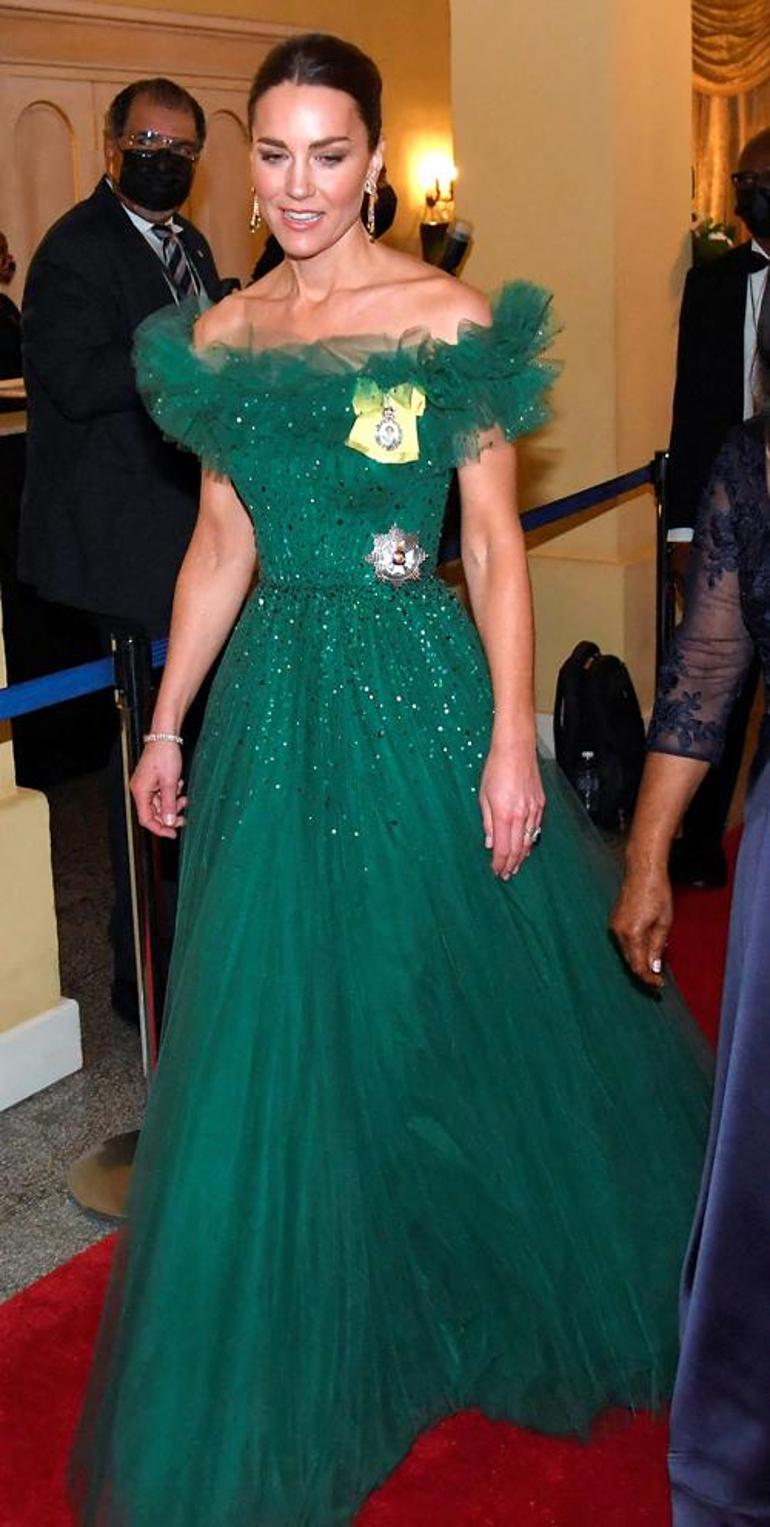 PRINCESS DRESS WAS LIKED VERY MUCH
Another of the most expensive outfits Kate Middleton has worn this year. The green dress she wore on the fifth day of her Caribbean cruise made a splash. As for the price, it is 4 thousand 84 pounds.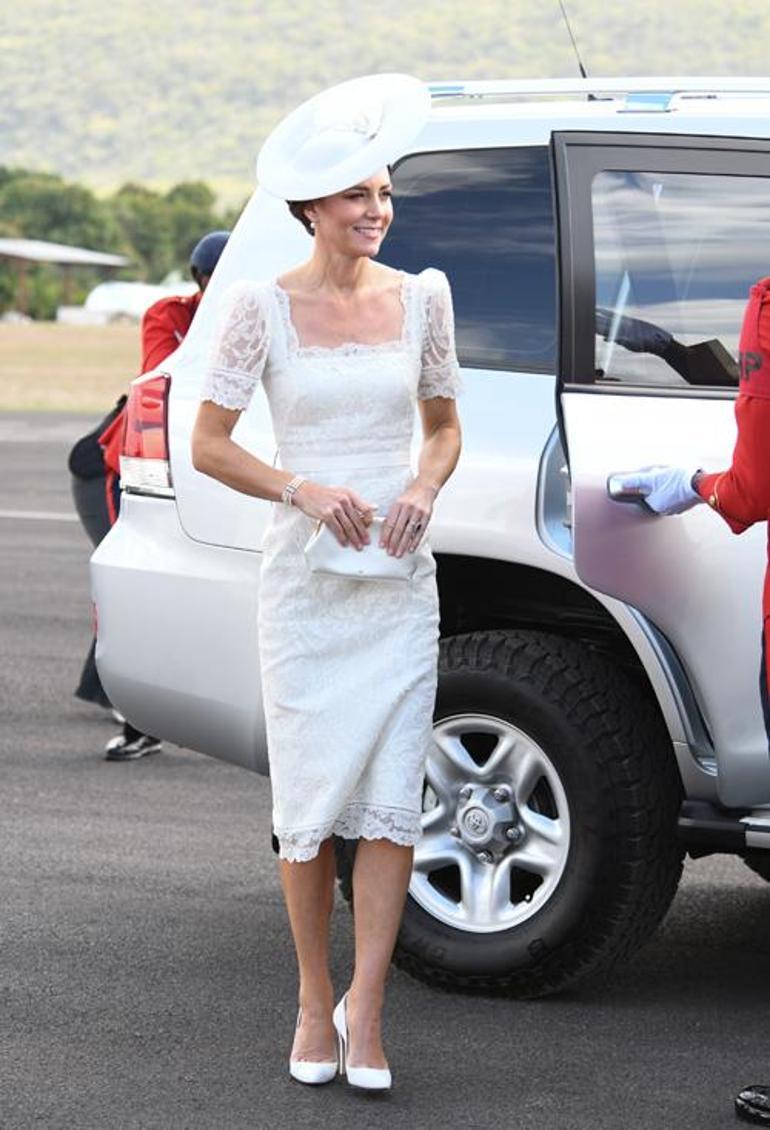 EVEN BEAUTIFUL THAN HIS WEDDING IN WHITE DRESS
Another expensive piece from the same trip. Kate dressed in white at an event in Jamaica with her husband, Prince William. With this image, it was compared to the image of Queen Elizabeth II years ago. The cost of that outfit, which was very suitable for Kate, was £5,000, she. Fans said that this dress suits Kate better than her wedding dress.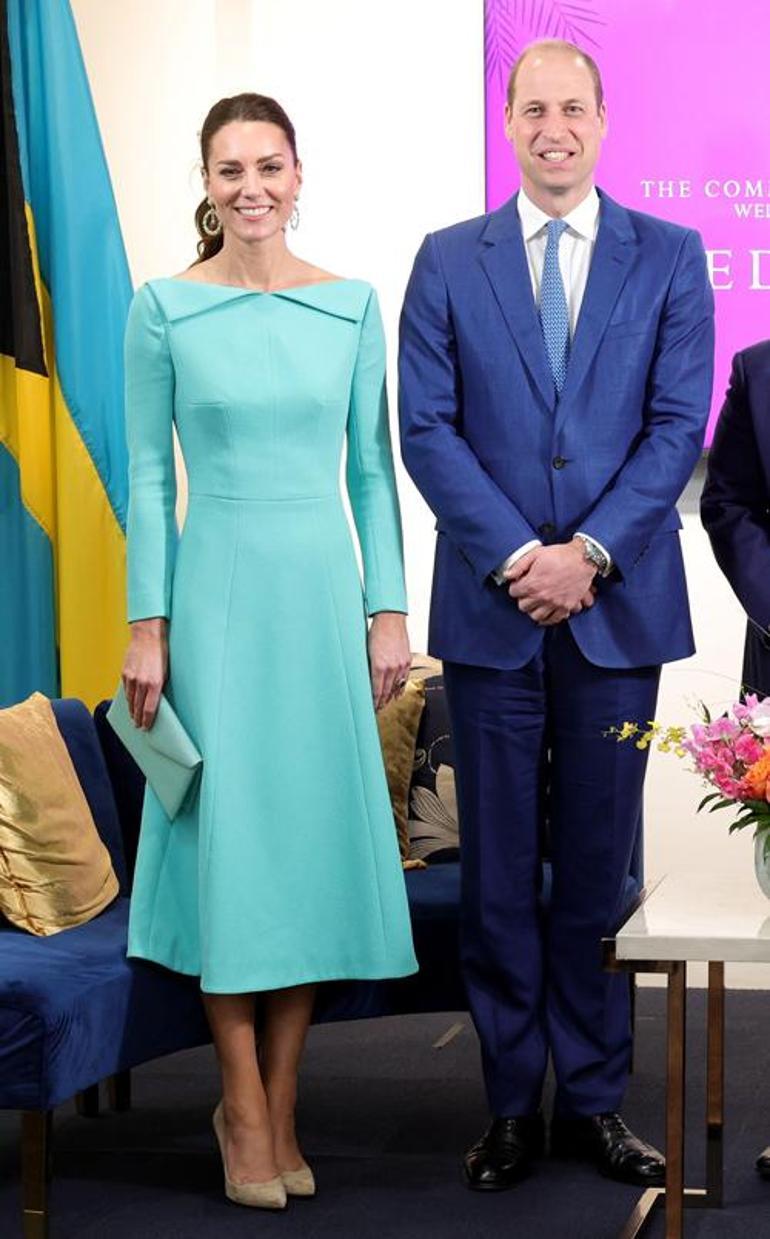 TURQUOISE DRESS
Yet another expensive dress. When they reached the Bahamas on their Caribbean cruise, she was wearing this dress, worth a thousand pounds.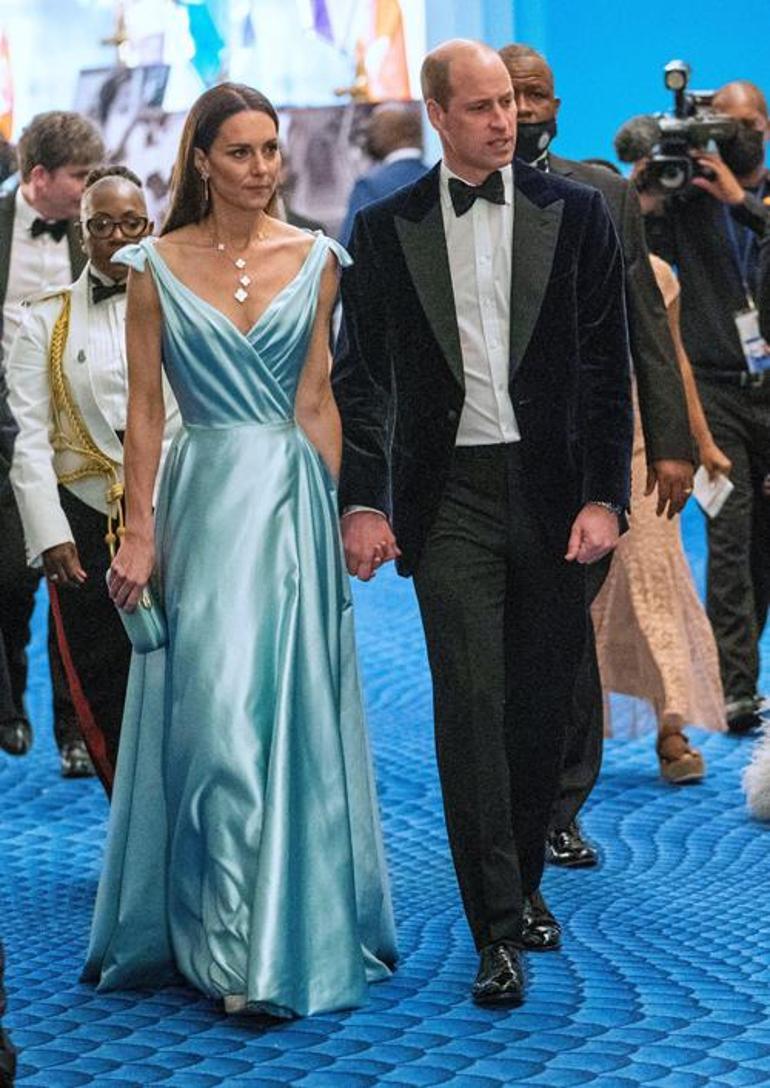 STYLISH DRESS £6,000
Now let's come to the top of the Caribbean trip in terms of budget. The much-admired dress she wore to a formal dinner in the Bahamas is worth £6,500. Kate also wore high-heeled shoes that cost £1,750 that night. This dress was different from Kate's usual style of dressing, as it had such an assertive cleavage that she didn't usually wear.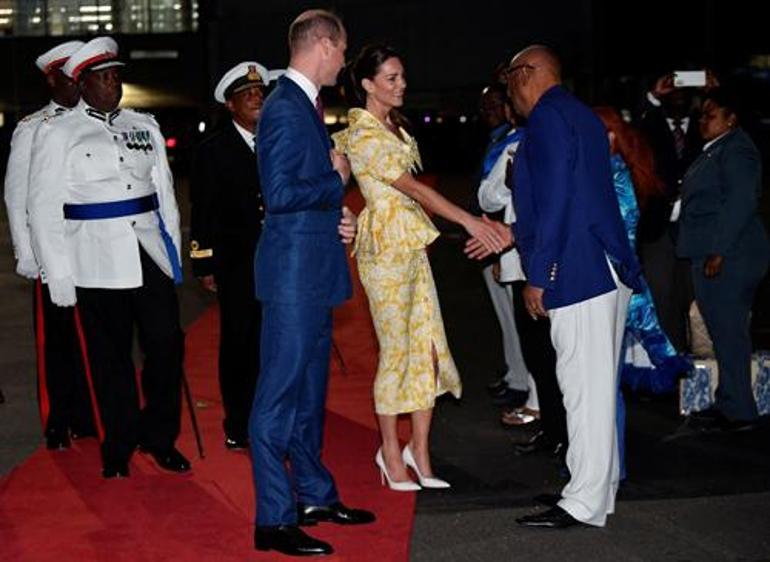 NOT LIKED MUCH
Kate completed her trip to the Caribbean with this outfit, which was not liked by many. The value of this outfit, which has the lines of the 1980s, is 1,690 pounds. Middleton wore this model's white polka dot on navy blue while giving the trophy on the last day of the Wimbledon Open.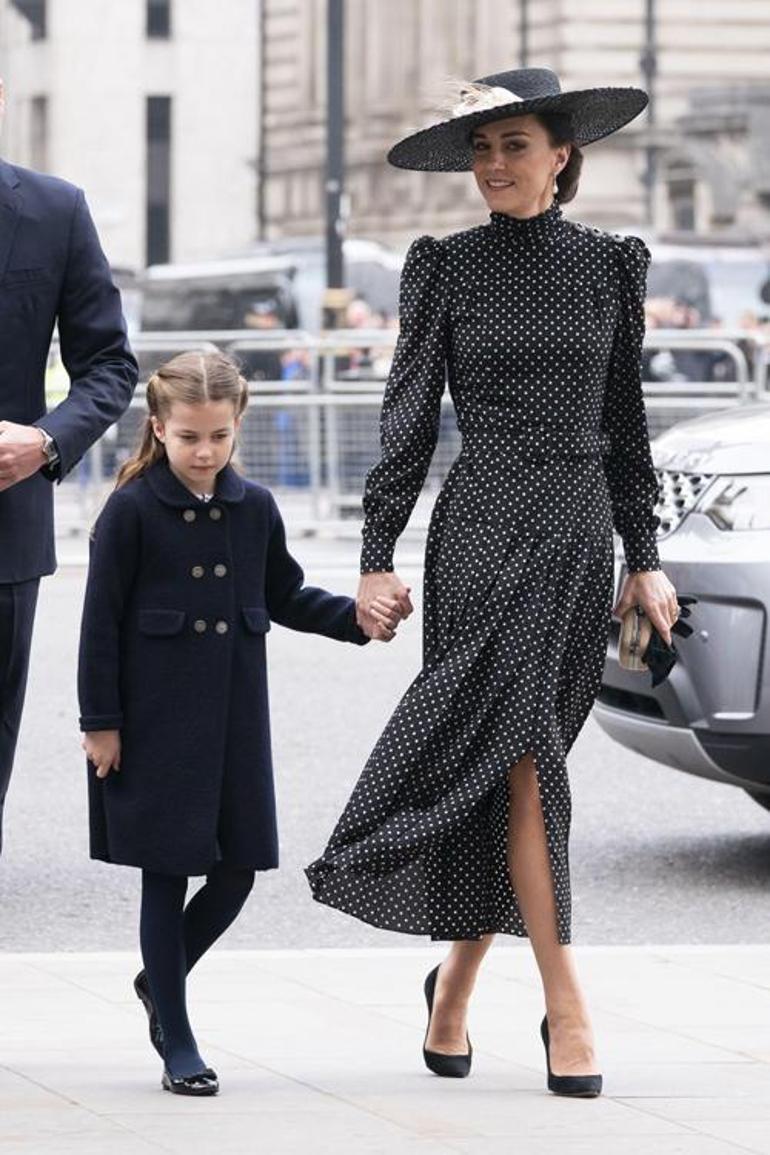 POINT DRESS
Kate MiddletonShe wore this highly acclaimed look at the ceremony held in Westminster Abbey in memory of Prince Philip. The price of the polka dot dress is £495.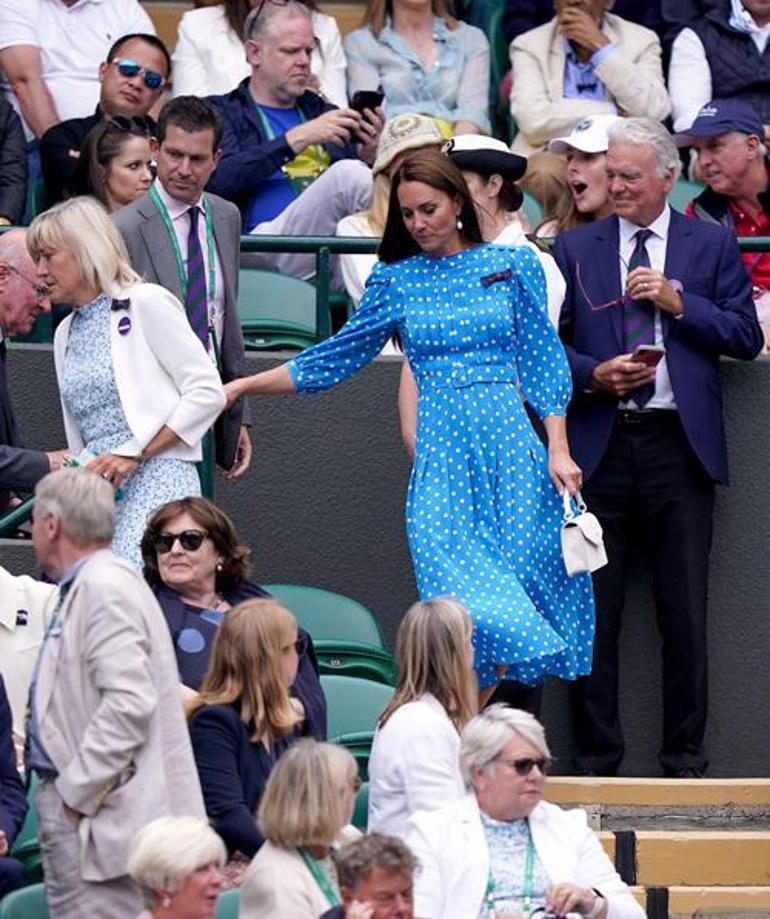 IN HONOR OF THE QUEEN
The price of this polka dot dress, worn by the Queen at the 70th anniversary events, is £1,595. Kate later wore this dress to the Wimlbledon Open.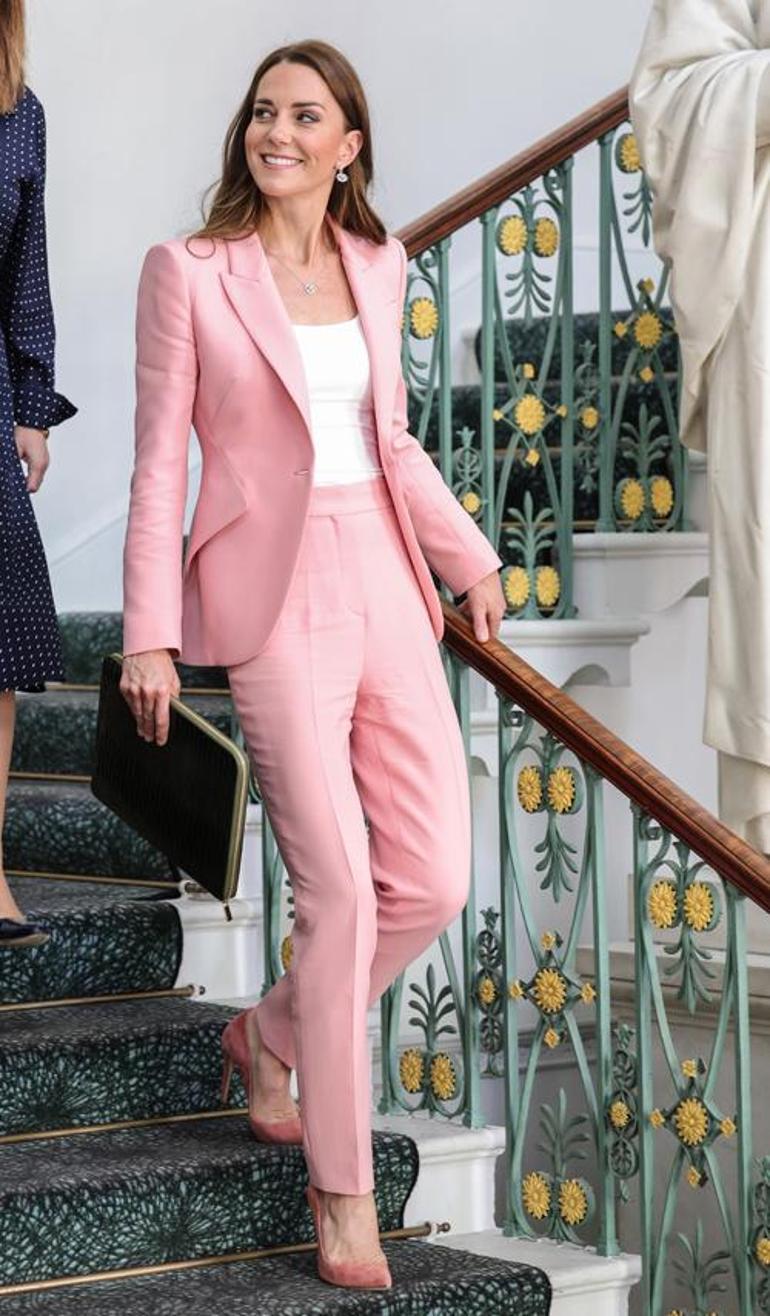 THE MOST EXPENSIVE PANTS JACKET SET
This is Kate's most expensive trouser suit, which usually wears skirts or dresses. It's worth two thousand pounds.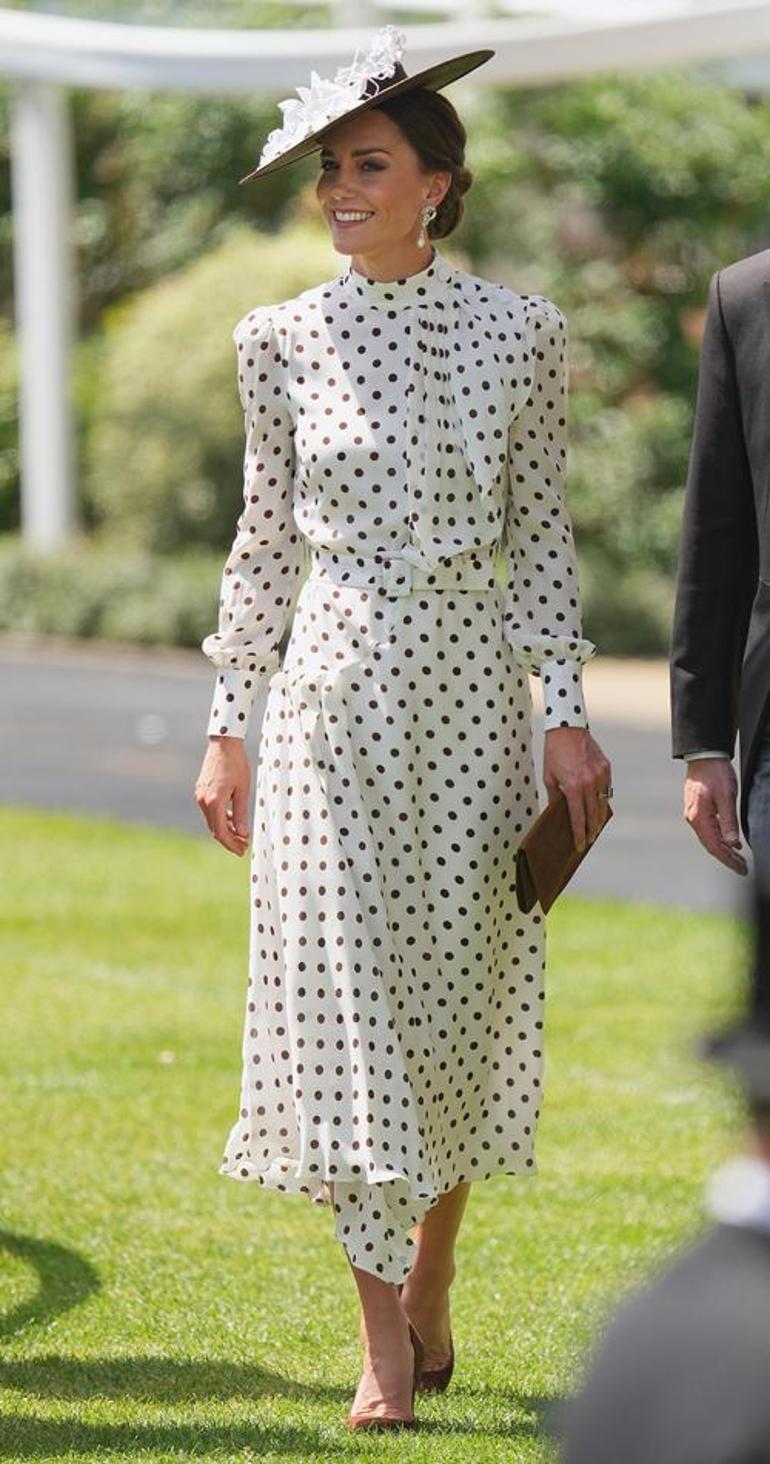 He sent greetings to his mother-in-law
Perhaps the price of this dress, which she wore this year and best suited to her, is £1,450. With this image of Kate at the Ascot horse races, it was compared to the image of Princess Diana in the same place years ago.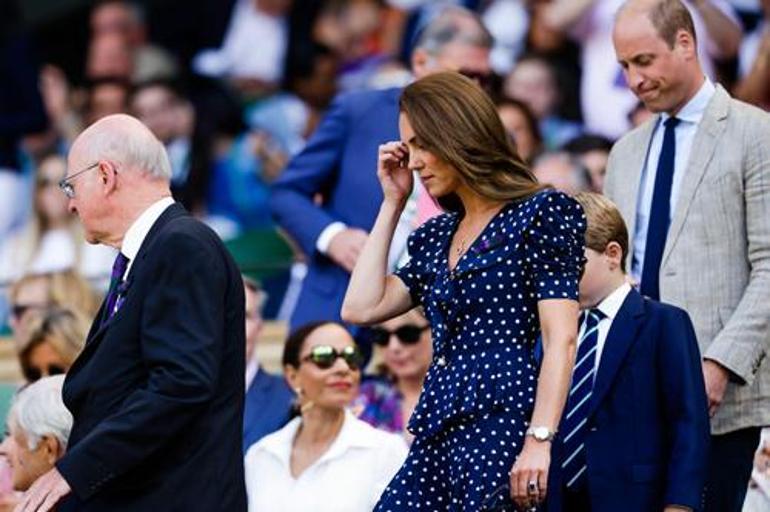 AWARDED THE CHAMPION
Let's talk about this dress she wore while giving the award at Wimbledon. It is also one of the expensive pieces. It's worth £549.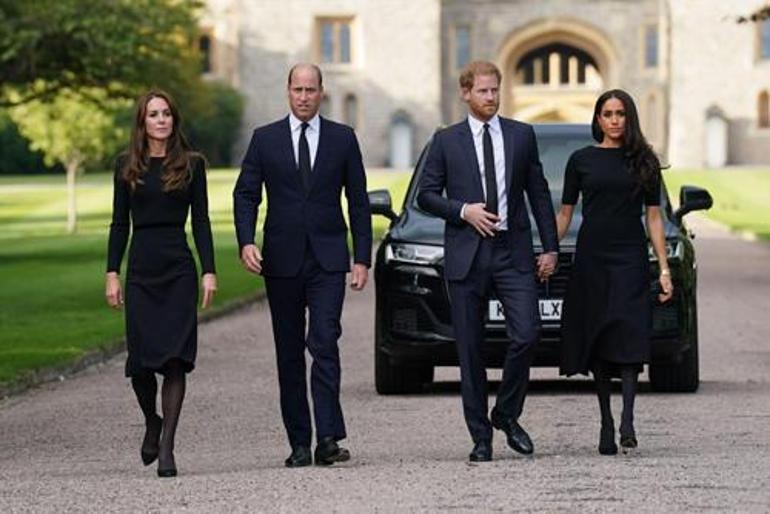 DON'T FORGET THE MORNING DRESS
It's a sheer black dress, but it's one of the most expensive pieces Kate has worn this year: the day she appeared in public with Prince Harry and Meghan Markle, as well as Pres William after the Queen's death, she wore this dress worth £4,000.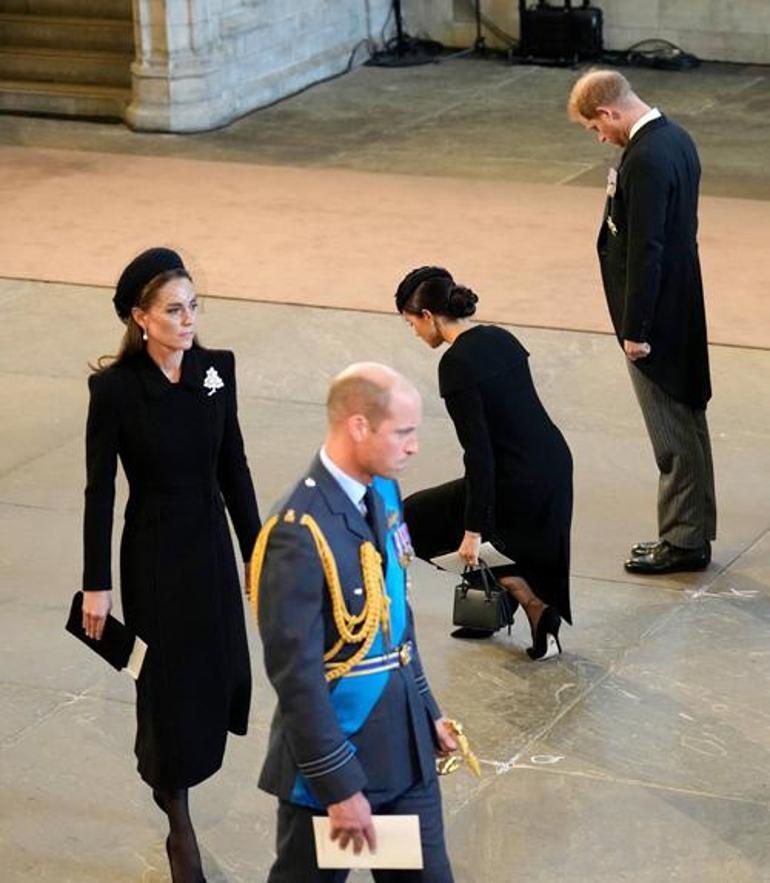 IN BLACK
Kate wore this £3,000 dress when they went to Westminster Abbey to pay her respects at the ceremony after the Queen.

AT THE QUEEN'S FUNERAL CEREMONY
The black dress worn by the Queen at her funeral is worth £3,000.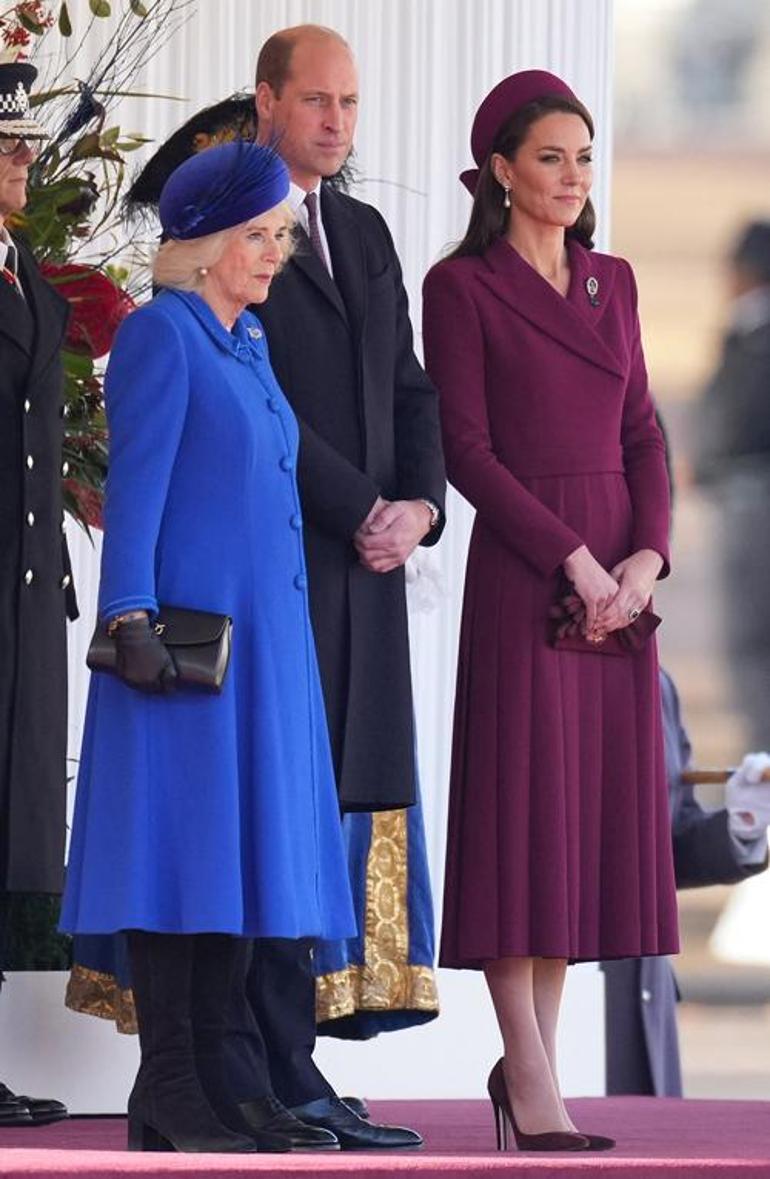 OFFICIAL WELCOME DRESS
Yet another £3,000 dress. She wore this purple dress to welcome the President of South Africa.
FIRST CROWED EVENT AS PRINCESS
She wore this £4,000 white dress when she attended her first coronation event as Princess of Wales.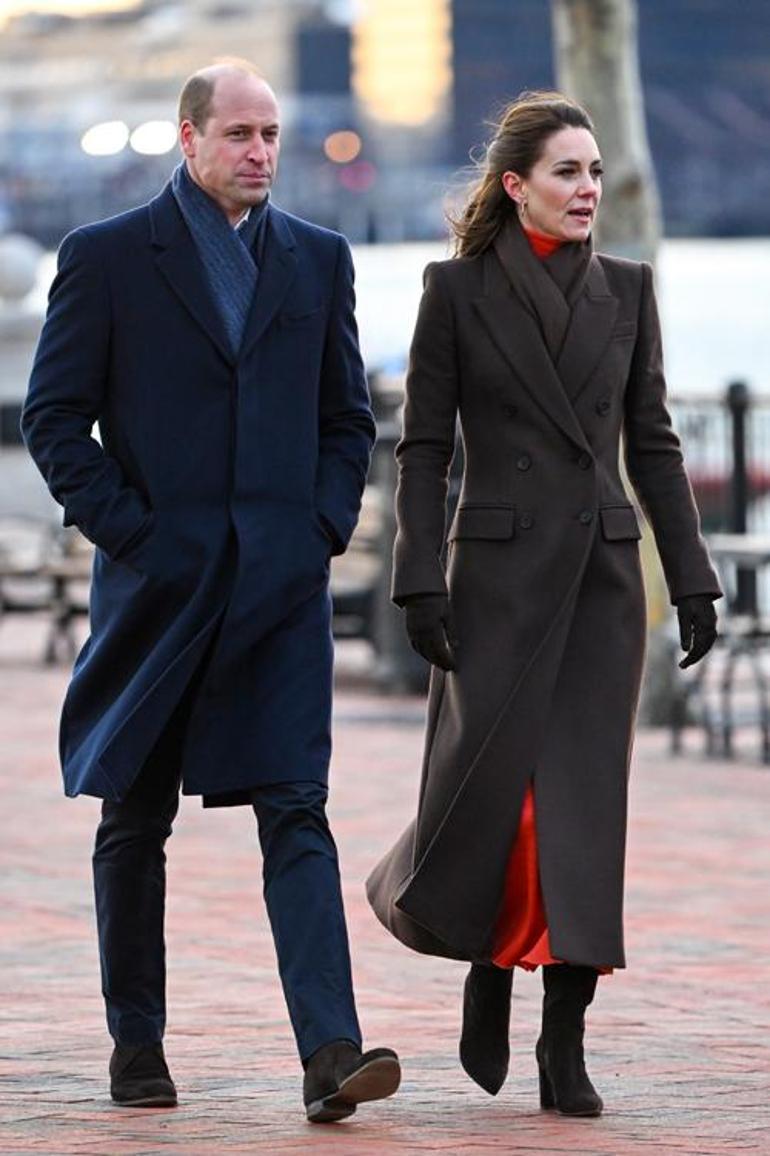 MONEY SPENDED ON A TRIP ABROAD
The new coat he wore on his trip to the USA is worth £4,665.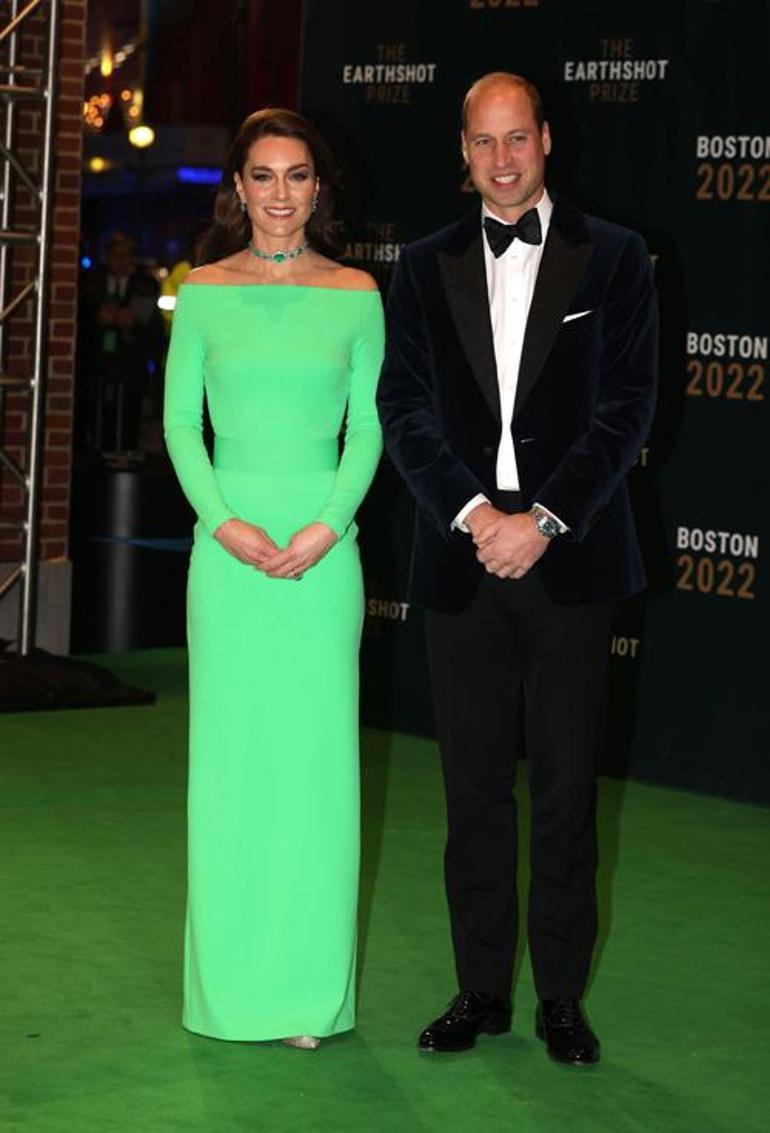 DRESS FOR RENT
In the spirit of the night, she wore this green dress for rent at the Earthshot awards ceremony in Boston. This was the cheapest yet most admired outfit Kate wore in 2022.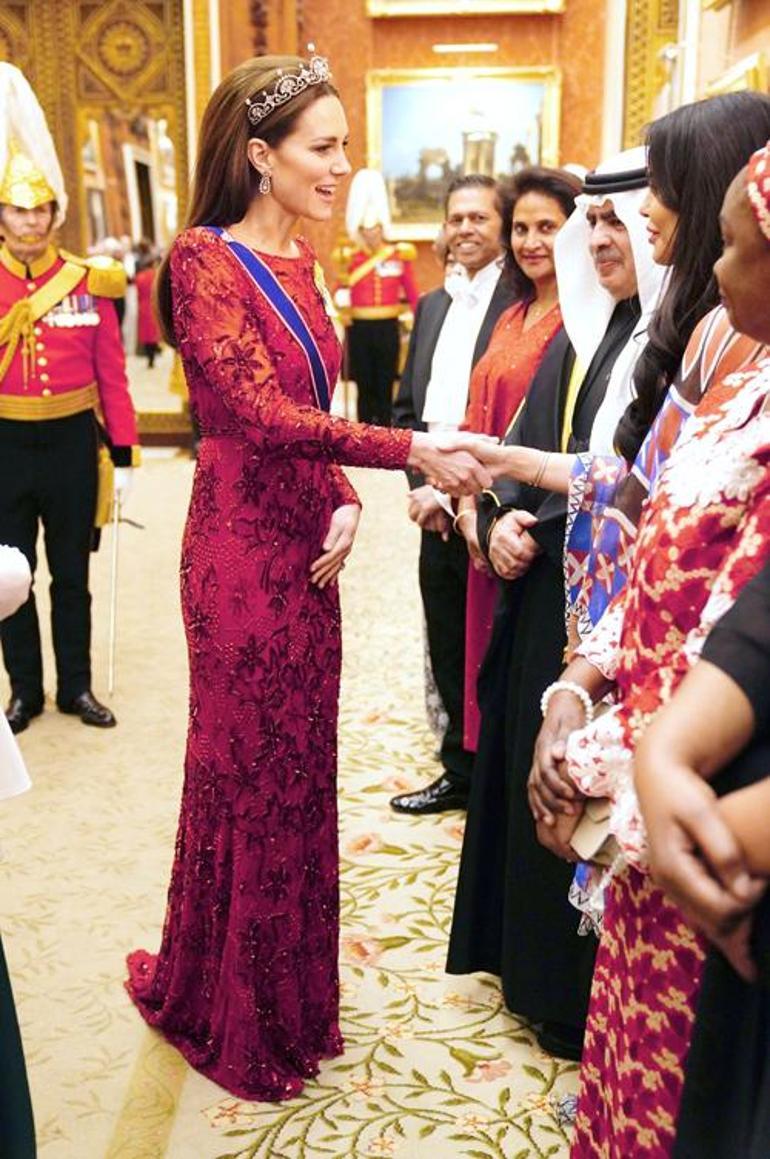 CROWNED EVENT AGAIN, EXPENSIVE DRESS AGAIN
Another crowning event, and this time Kate was wearing this dress worth £4,100.
.