world
'S-300' reaction from Minister Akar to Greece… 'Hold the hand of peace we extended'
class="medianet-inline-adv">
Minister of National Defense Hulusi Akar accompanied by Chief of General Staff General Yaşar Güler, Land Forces Commander General Musa Avsever, Naval Forces Commander Admiral Ercüment Tatlıoğlu and Air Forces Commander General Atilla Gülan attended the "Flight Training Year Opening Ceremony" held at the 1st Main Jet Base Command in Eskişehir.
In the ceremony, which started with Minister Akar taking his place in the ceremony area with the commanders accompanying him, traditionally sacrifices were made and prayers were offered. Speaking at the ceremony, Minister Akar started his speech by wishing that the new flight training year would be beneficial.
The sovereignty, independence and security of the borders of the country and nation of the Turkish Armed Forces; Minister Akar stated that he successfully fulfilled all kinds of duties regarding the protection of his rights, interests and interests; He stated that they will continue to stand by them in the just cause of friendly and brotherly countries such as the TRNC, Azerbaijan and Libya.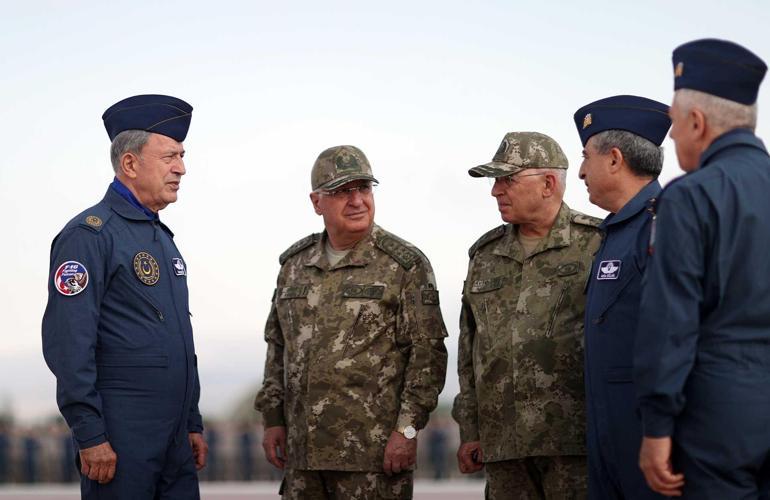 class="medianet-inline-adv">
Emphasizing that the Air Force Command has a respected place in the world with its trained and experienced personnel, modern equipment and weapon systems, Akar said that they continue to work with this awareness.
President Expressing that with the leadership, support and encouragement of Recep Tayyip Erdoğan, the rate of locality and nationality in the defense industry has reached 80 percent, Akar said, "The genie is out of the bottle, we will build our national combat aircraft and our tank in the coming period. Our work on this issue continues with determination and determination."
Noting that the US efforts for the supply and modernization of the F-16 are continuing, Akar said, "We follow these closely and make maximum efforts to ensure a positive outcome."
Pointing out the risks, threats and dangers in the region, Minister Akar stated that they follow them closely and said, "We have done and continue to do whatever is necessary to protect our rights and interests in the Aegean, the Eastern Mediterranean and Cyprus."
class="medianet-inline-adv">
Noting that they closely follow what Greece is doing, Akar said, "We gave the necessary answer within the framework of reciprocity for whatever needs to be done both at the table and in the field," he said.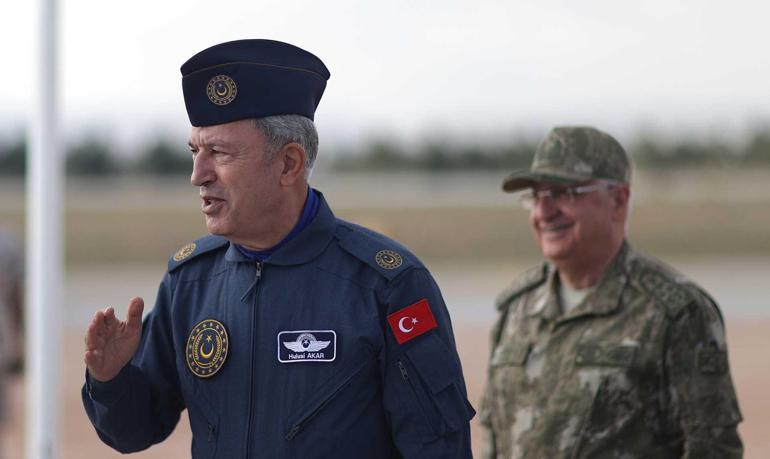 Stating that Greece's provocations, aggressive actions and rhetoric, and illegal actions continue, Akar reminded that Greek warplanes harassed Turkish F-16s on NATO mission.
Noting that the coordination of this task started in July, Akar said, "As of July 2, the activity was reported to all NATO channels, everyone heard and learned about it. It is impossible not to have learned. And yet, they intercepted our F-16s, which were doing their NATO duty. Greece made an extremely denial and false statement saying, 'We did not know that these were Turkish planes'.
class="medianet-inline-adv">
"WE WILL CONTINUE TO ANSWER GREECE'S SPOTLIGHT"
On August 23, Turkish jets were deployed on the Greek island of Crete by Russian-made S-300 Reminding that he was harassed by the Air Defense System, Akar said:
"These are extremely hostile, wrong moves. Regarding these, all the relevant authorities, both in NATO and here, make every attempt, and NATO follows the lying and denial of Greece in the eyes of the countries. We will continue to do whatever we have to do in this regard. We have always and everywhere responded to this perversion of Greece, and we will continue to do so. It is out of the question for us to take a step back in our rights and interests in any way. We have sensitively protected the rights and interests of our country and nation, and we will continue to do so.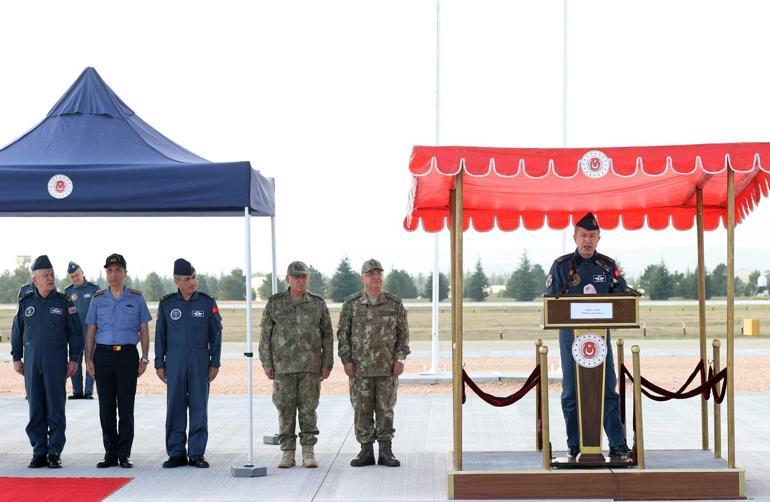 class="medianet-inline-adv">
We closely follow the actions and rhetoric of Greece, disregarding international law, good neighborly relations and friendship. NATO and third countries should also see what Greece is doing. We warned all our allies about Greece. We expect them to be objective. We want them to know that the actions and rhetoric here are not about friendship or alliance. As Turkey, we continue our work as the country that takes the burden of NATO and our allies, not the burden."
"WE WILL NOT ALLOW ANY FAILURE"
Noting that the last example of this is the important task fulfilled with the agreement between Ukraine and Russia regarding the grain corridor, Akar said, "We say that Greece should stop seeing Turkey as a threat. Turkey is not a threat, friends of Turkey, it is an extremely strong, effective and reliable ally for the alliance.
class="medianet-inline-adv">
Reminding that Greece made an invasion attempt in 1919-1922 with the encouragement and support of some countries, Akar stated that as a result of this, Greece, which was frustrated, hung its prime ministers, ministers and even the chief of staff. Akar continued:
We have repeatedly reminded our interlocutors not to embark on a similar adventure, not to get into trouble again, not to suffer a major blow again, to abandon these attempts that will result in disappointment, and to learn from history, and we continue to do so. We say that you can't get anywhere with this so-called armament, so-called alliance. Hold the hand of peace that we have extended, let's continue our work in accordance with international law within the framework of good neighborly relations. We have always said and continue to say that we will not allow any fait accompli, that we will not violate the rights of ourselves or our Cypriot brothers, and that we will protect our rights and interests in the Aegean and Eastern Mediterranean, as we have done so far. We are determined and determined to protect our rights and interests in the Aegean, the Eastern Mediterranean and Cyprus, thank goodness we are able to do that as well."
.