Due to the rising energy costs in Italy, high bills were protested in many cities.
The energy crisis broke out in European countries after the sanctions against Russia.
Western countries that want to save energy have begun to harass their citizens.
As such, the steps taken towards the energy crisis brought along actions in Europe.
Italians burned their bills
Finally, with the call of the unions in Italy, in many cities such as Milan, Turin, Bologna Cagliari. "War against the cost of living" Business owners and citizens, who came together with the slogan, burned electricity and natural gas bills of high amounts.
While the protesters stated that they could not continue their activities with these high bills, they asked the new government to solve this problem.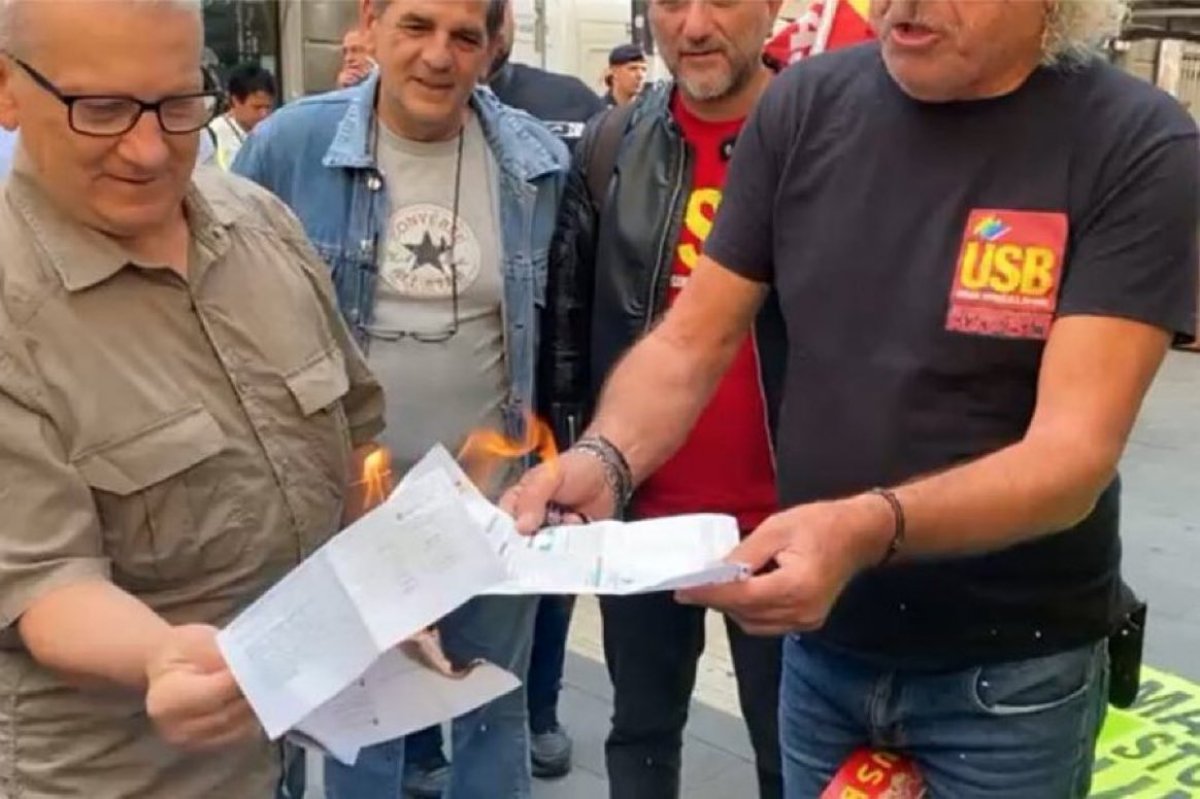 'Increase in energy prices' was at the forefront in the elections
Giorgia Meloni, the leader of the far-right Brothers of Italy Party (FdI), who emerged victorious in the elections on September 25 in Italy and is likely to become the prime minister, described the increase in energy prices as one of the country's top priorities and disturbing citizens.
According to AA, Meloni stated that they were prepared to provide urgent and effective answers to the problems facing the country if they came to the government.