business
Paid features coming to Facebook, Instagram and WhatsApp
US technology company Meta; Facebook is working on adding paid features to Instagram and WhatsApp.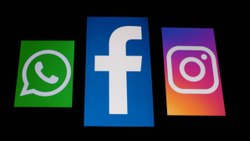 Meta, the parent company of Facebook, which experienced a great decrease in its revenues after the change in Apple's advertising policies, found the solution by adding paid features to its applications.
In a note to Meta employees; A new organization is being requested to identify "possible paid features" across Facebook, Instagram and WhatsApp.
The paid subscription division will be led by Pratiti Raychoudhury, Meta's head of research.
John Hegeman, vice president of revenue and overseeing Meta's group, said the company is committed to growing its advertising business and has no plans to allow people to pay to turn off ads in its apps.
New paid features are on the way
hegemonic, "I think we're seeing opportunities to create new kinds of products, features, and experiences that people will be willing and excited to pay for." said.
WhatsApp charges certain businesses to be able to send messages to their customers, and Instagram recently announced that creators can start charging a subscription fee for accessing exclusive content.
Meta's revenue comes almost entirely from ads, and although it already has several paid features in its apps, the social media giant has so far not made charging users a priority.