world
Nicaragua cuts diplomatic relations with the Netherlands after the United States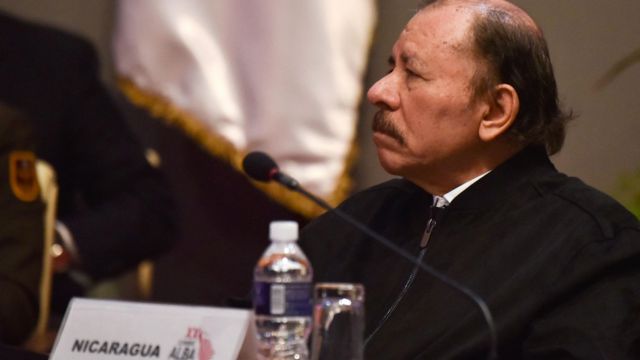 Nicaragua, one of the Central American countries, broke off relations with the Netherlands, which it accuses of "neo-colonial and interventionist behavior and constantly insulting the people of the country" after the USA.
Daniel Ortega's government, which announced last Friday that it would not allow the US Ambassador to Managua to enter the country, declared the Dutch Ambassador "persona non grata".
The Ministry of Foreign Affairs of Nicaragua said in a statement that the Dutch ambassador to Central America, Christine Pirenne, addressed the public "as if Nicaragua was a Dutch colony" during her visit to Managua last Thursday.
In the statement, it was emphasized that the attitude of the Dutch Ambassador was not in line with diplomatic practices, and therefore, it was decided to cut off relations immediately; "This offensive of the neo-colonial and pro-imperialist government in violation of the Vienna Convention compels us to take this measure, which we defend with the dignity, dignity and sovereign spirit that characterizes us," it said.
The Nicaraguan government, earlier this week, declared the European Union (EU) Ambassador, who had called on President Ortega to "rebuild democracy", as persona non grata and asked him to leave the country.
The newly appointed Ambassador Hugo Rodriguez, who accused the regime in Managua of dictatorship, was not allowed to enter the country. The Ortega administration accuses the US Ambassador of "taking an intrusive and disrespectful attitude towards Nicaragua".
According to Dutch media, it is no surprise that Nicaragua has also cut diplomatic relations with The Hague. The Netherlands had previously criticized the government in Nicaragua, arguing that Ortega's administration had turned into a dictatorship.
Ortega management. He was accused by the Netherlands of not respecting freedom of religion, assembly and the press.
The accredited Ambassador of the Netherlands to Nicaragua, Pirenne works from San José, the capital of the neighboring country Costa Rica.
He expects Nicaragua to also recall its ambassador in The Hague.