world
LAST MINUTE NEWS: 8th sanctions package proposal from the EU to Russia – Last Minute World News
Last minute news! Ursula von der Leyen, President of the European Commission, announced the 8th package of sanctions against Russia.
The package in question also includes an import ban on some Russian goods and a cap on oil.
The EU Commission has completed its studies on the content of the new sanctions package against Russia.
Member states demanded the implementation of new restrictive measures, such as imposing a ceiling on Russian oil, adding more Russian officials to the sanctions list, and banning the purchase of diamonds and luxury products from Russia.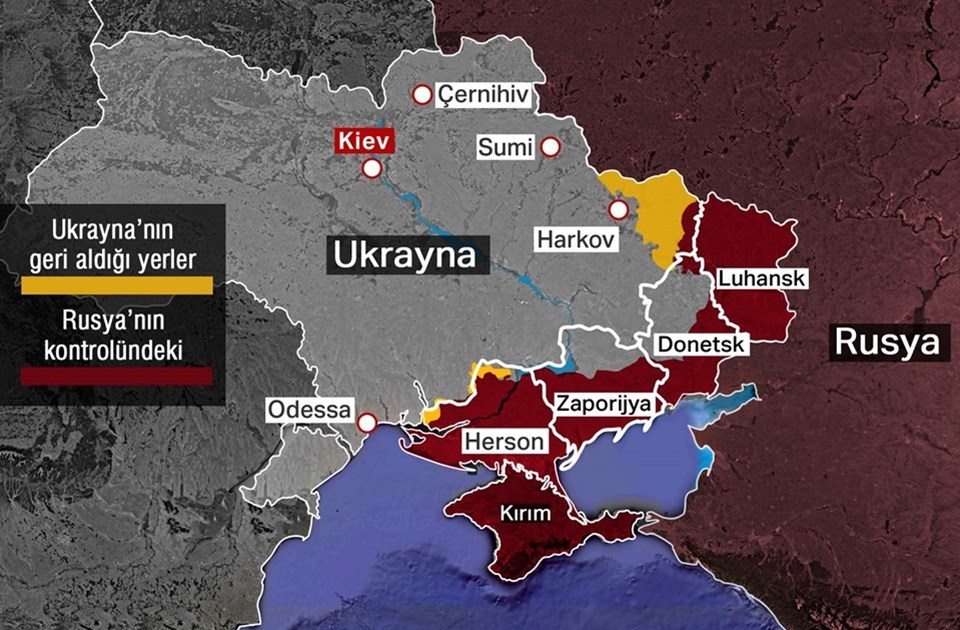 The latest situation in the territories under the control of Russia and Ukraine.
The G7 countries committed to impose a ceiling price on Russian oil at the beginning of September, but no concrete steps were taken in this regard. The US wants European countries to immediately impose a ceiling price on Russian oil.
PUTIN HAS REACTED BEFORE
Russian President Vladimir Putin, reacting to the G7 and EU's plans to impose a ceiling price on Russian oil and natural gas products, said, "We will not send oil, natural gas or coal anything if it goes against our contracts and our interests. The West is not in a position to dictate its terms to us, it is logical. let them think".
The Ministry of Defense of Russia announced partial mobilization this morning and announced that 300,000 reserve soldiers would be called to duty.