class="medianet-inline-adv">
One of the most career football players in Turkish football. Arda Turanprofessional with his emotional farewell video football announced the end of his career.
Saying "Now it's time to hang up the boots", 35-year-old Turan said goodbye to the green fields and signaled that he could continue his career as a coach with the words "I'm ready again.
ARDA TURAN'S STATEMENTS ARE AS FOLLOWS
"Now it's time to hang up the boots, in tears but with courage. I've tried to do the best I can throughout my entire journey. And I think I've done a good job. I'm ready again. Until we meet again in football, on the sideline…"
GALATASARAY WORDS IN THE FEEDBACK
"Every moment in Galatasaray is very precious to me. I have always looked at Galatasaray with love. No matter what. Here is me, Arda… Arda who lives with love, sometimes impulsive, giving everything to win, never hitting below the waist, never cheating. .. "
class="medianet-inline-adv">
"LIFE IS BEAUTIFUL WHILE FATIH TERIM IS WITH YOU"
"I met Fatih Terim on a holiday morning in Florya. When he approached me, I felt like my heart would burst. I was a small child. I was 13-14 years old, I had heard my name many times, but for the first time I couldn't believe my ears. Knowing my name made me very happy. Life is beautiful when Fatih Terim is with you."
"I OPENED THE DOORS OF MY HOME AND MY SOUL"
"Atletico transferred me despite my injury that lasted for 8 months. During my years in Madrid, there were many who gave advice. There were many who said that I should live like a star. I opened the doors of my home and my soul. We became champions at Camp Nou. I played every game at club level. I lost two grand finals. Champions League, one middle school grade tournament… I lost both, I was very sad when I lost both. It was the people I would later become teammates with that got me thinking about transferring to Barcelona. Iniesta, Pique, Messi… Being appreciated made me feel special. I've had some very good times."
class="medianet-inline-adv">
AGREEMENT WITH GALATASARAY ENDED
Arda Turan, who started his career in Bayrampaşa Altıntepsi; He played for Galatasaray, Manisaspor, Atletico Madrid, Barcelona and Başakşehir. Transferred to Atletico for 13 million Euros in 2011, the star midfielder moved to Barcelona in 2015 with a 34 million Euro transfer fee.
2nd with Medipol Başakşehir after Barcelona. Super League Arda Turan, who won the championship, had returned to Galatasaray, his home for the last 2 seasons. The yellow and red club did not sign a new contract with Arda Turan after his contract expired.
CAREER FULL OF TROUBLES
Arda Turan, whose career was full of success, won his first championship with Galatasaray in 2007-2008. Experienced player, La Liga championship in Atletico Madrid, UEFA Europa League He won the Cup, the Super Cup and became one of the biggest stars of the team that reached the finals of the Champions League.
class="medianet-inline-adv">
Arda Turan, who was in the squad of Messi, Neymar and Iniesta in his Barcelona career, won the Spanish La Liga and the King's Cup in his first season. The national football player, who played 55 games in his career in Barcelona, ​​showed 15 goals and 10 assists in 55 games.
ARDA TURAN'S NATIONAL TEAM CAREER
Arda Turan, who created wonders with the semi-finals of the 2008 European Championship, 100 times A National Team He wore the jersey and put up a 17-goal performance.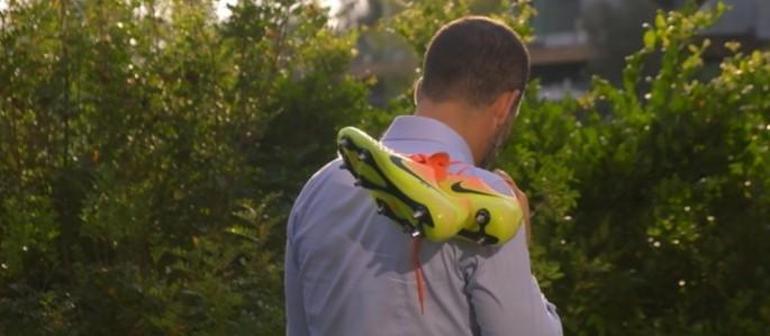 BECOME A DREAMS DIRECTOR
Arda Turan, who hanged his boots at the age of 35, said in an interview that he was preparing to be a coach and wanted to create a team in this direction. Expressing that he has gathered his team, Turan described the football he wanted to play as a mixture of Atletico Madrid and Barcelona's game.
class="medianet-inline-adv">
"I AM ASSEMBLING MY TEAM"
"If there is a story that takes a team from the bottom and goes to the UEFA Cup final journey, I would like to serve it, but I don't think I will play football other than that. I want to be a coach, I think I will be a good coach. I am working, collecting my team. Kerem Yavaş has assisted Şenol Güneş. There is Emrah Karakovan, the goalkeeping coach of the National Team. If he wants, I will take him from there. There is Carlos, who was the assistant of Rijkaard. There is Oscar, who was an assistant coach from Atletico Madrid. I want to coach with such a team."
"I WANT TO MIX THE GAME OF BARCELONA WITH ATLETICO MADRID"
"When I become the coach, I want to mix the game of Atletico Madrid and Barcelona. I am trying to build the right team. I want to work with a team that can evaluate football from different angles and not stay fixed on the game. I made a plan. The first subject of planning is learning. Football is very variable now. I "
class="medianet-inline-adv">
.