world
Kiryakos Mitsotakis complained about Turkey in his meeting with Yair Lapid
Mitsotakis tried to portray Ankara as 'the source of instability'. "They are undermining security in the Eastern Mediterranean," said the Greek Prime Minister.
A meeting was held in New York between Israeli Prime Minister Yair Lapid and Greek Prime Minister Kiryakos Mitsotakis.
The Greek Prime Ministry announced that the meeting took place in "a warm atmosphere reflecting the strategic relationship of the two countries".
Turkey has complained
According to the statement, Mitsotakis once again complained about Turkey during the meeting.
The following was stated regarding the attitude of Miçotakis, who tried to accuse Ankara of following an "aggressive" policy in the Aegean and Eastern Mediterranean:
"Turkish political leadership is acting aggressively"
"The Prime Minister briefed his Israeli counterpart about the Turkish political leadership's overly aggressive rhetoric and unacceptable claims that challenge Greek sovereignty. He underlined that it undermines stability and security in the Eastern Mediterranean."
It was noted that the two sides agreed to continue their efforts to improve relations between Greece and Israel for the benefit of the two peoples.
Mitsotakis: We discussed the developments in the Eastern Mediterranean
On the other hand, Greek Prime Minister Mitsotakis said in a statement on social media, "We discussed the strategic relationship between Greece and Israel, bilateral political, defense and economic relations, the course of tripartite cooperation plans and developments in the Eastern Mediterranean." said.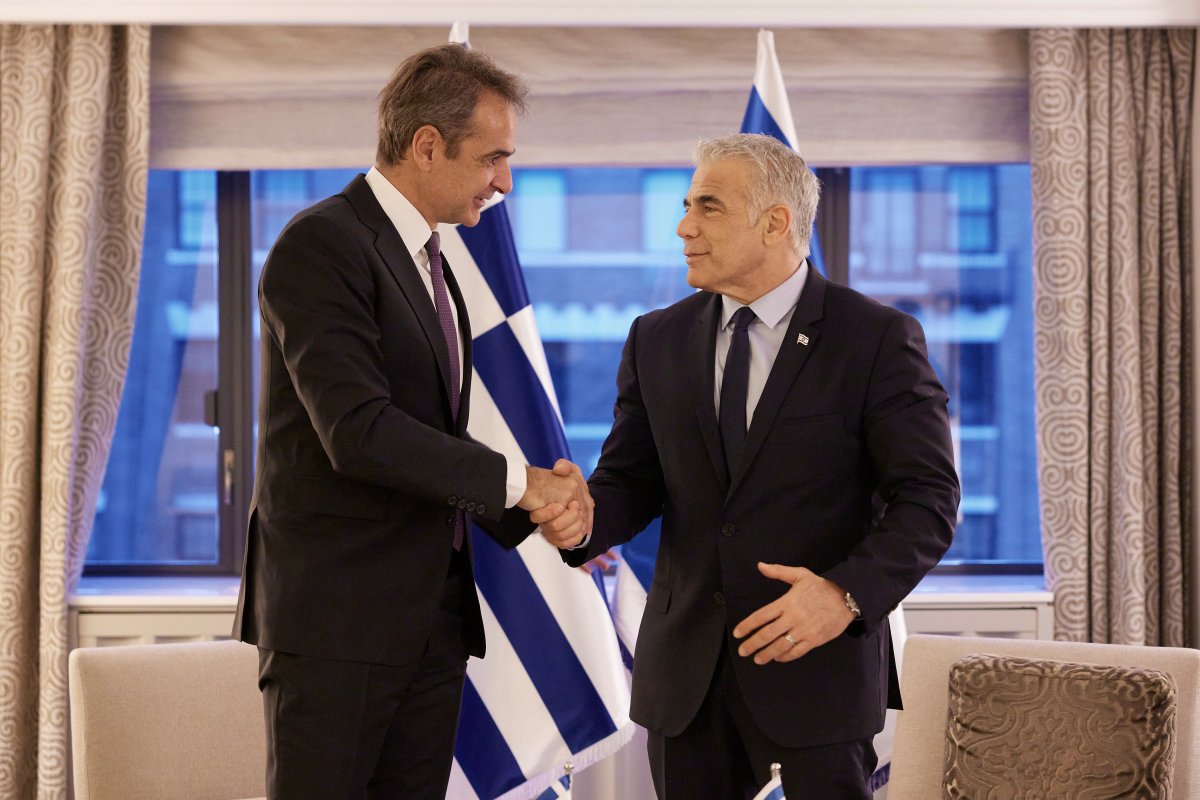 Lapid: We will continue to work together
Israeli Prime Minister Lapid "Our meeting yesterday is a testament to the special relationship of the two nations. We will continue to work together to deepen the ties of friendship between the two countries and peoples." used the phrases.
Kiryakos Mitsotakis's anti-Turkey attitude is not the first. In his previous statement, "Everyone knows you can't deal with Greece." he said, embarking on an effort to challenge.