business
It serves the economy with its army of 12 thousand employees
Two weeks after the Kardak Crisis, which was closely followed by the public among the numerous island problems between our country and Greece, 5 well-trained members of the armed forces lost their lives in the helicopter that fell back from duty, and for SAT commando Ahmet Çetin, who clings to life at the last moment, the accident has meanings beyond survival. was carrying.
While the serious wounds he received in the accident on February 16, 1996 were healing with long-term treatment, war veteran Çetin would experience a sharp turn in his life, which he thought would be spent with the Turkish Armed Forces, which he loved very much. His plans for his profession were completely ruined. His impacted body would not allow him to work in the field in the Navy, where he had served for 11 years. In his post-treatment SAT trainer offer, he said, "SAT is a great service area. A teacher should be able to appear in front of his student in full health." He would politely refuse and reluctantly leave the TAF.
Ahmet Çetin settled in the industrial city of Çerkezköy after his decisions. He started his career from scratch. Thanks to the merits of his first job, he progressed rapidly in his new job, which he started in Ulusoy Tekstil, the most modern factory of the period, belonging to Ulusoy Holding, in the Çerkezköy Organized Industrial Zone. He entered Ulusoy Tekstil as the administrative manager, rose in a short time and became the assistant general manager.
Regarding those days, Ahmet Çetin said, "I saw a lot of support from Yılmaz Ulusoy and his team. I almost became the spiritual son of Yılmaz Bey. In time, I saw that it was time to leave, I asked permission. I have always seen his support in his business. I still see greater support from Can Yuryten, who is the general manager of Ulusoy Tekstil."
He establishes his own company, takes the first step with the security business, which is his area of ​​​​expertise, then starts commercial activities in the service sector in the fields of personnel transportation and cleaning.
Çetin Group now operates in the service sector as one of Turkey's largest domestic companies. The employment it creates in the fields of security, cleaning and transportation reaches 11 thousand, and its total employment reaches 12 thousand. The industry also continues to grow, with the second generation of the family, Atakan Çetin, joining the group as I will mention his career story in the following lines.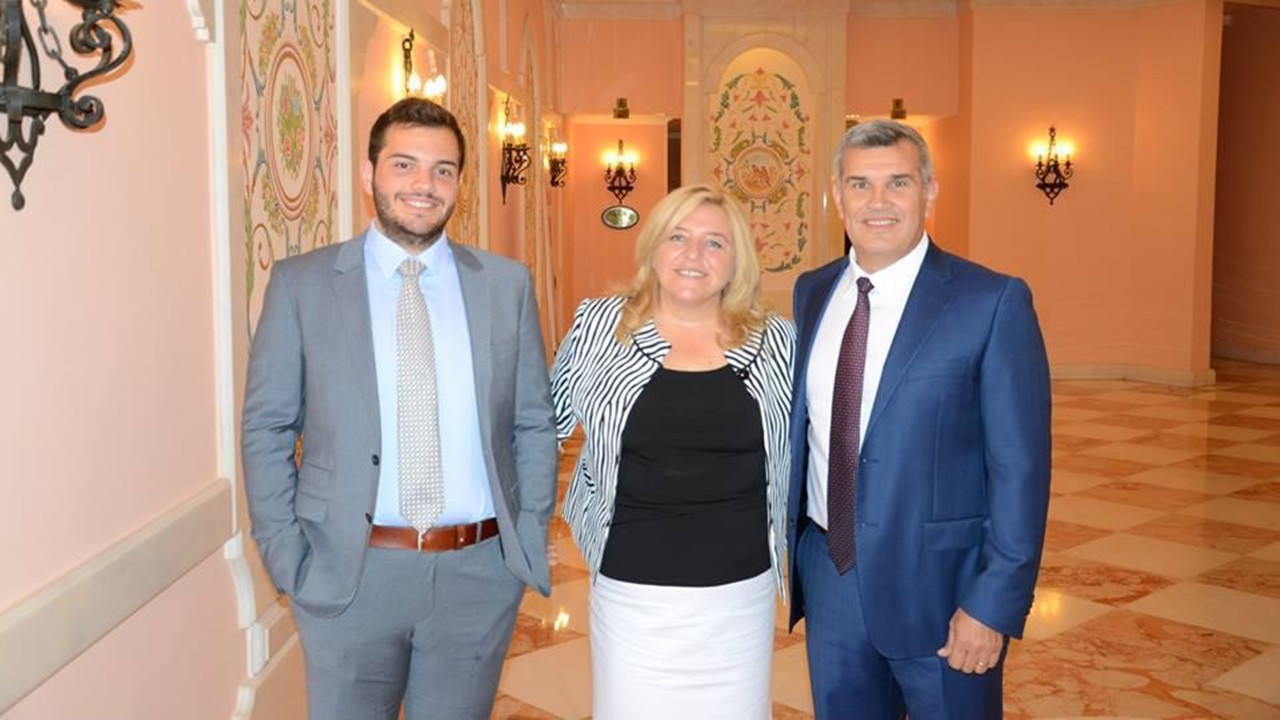 Atak Kozmetik will take the offensive
I met Ahmet Çetin at his workplace in Çerkezköy OSB, one of Turkey's largest and most successfully managed industrial zones, with a very busy shift. I learned that this intensity stemmed from his candidacy for president at the Çerkezköy Chamber of Commerce and Industry, which is in the election process, as well as his own work. I received sincere answers from him to my questions, which I asked about his works rather than his candidacy for the Çerkezköy TSO management, where he was in the parliament for two terms, who spent one term as the vice president. It has 3 factories, one of which is in the United Arab Emirates, in the field of cosmetics, which it entered in 2004. An award-winning exporter; Atak Kozmetik, which is the founder of the cosmetics company, whose export of room fragrances has exceeded 20 million dollars in the last two years in a row. It sells all kinds of cosmetic products to large companies and chain stores in its market network extending from the USA to Europe and India. He trusts the cosmetics industry and its modern facilities in this field, and new investments are coming into play. With a budget of 8.5 million dollars, the capacity of Atak Kozmetik is doubled. In addition to increasing the existing capacity, cream and sun oil production will be made. It sets its target as being the first in the export ranking in 2023.
Second generation buys company in Europe
Ahmet Çetin, chairman of the board of the group, spokesperson, is also responsible for sales and marketing. His wife Seval Çetin is in charge of finance and financial affairs. Atakan Çetin, who completed his undergraduate education at Koç University Industrial Engineering Department with a partial scholarship and then studied international relations at the University of Cologne, knocks on his parents' door to evaluate his work experience, which he started at the chemical giant German Henkel, in a different field. Parents, their son Atakan Çetin, whom they see as the heir to the group and who they think will take over the current business, said, 'I intend to invest in a new business area. I expect capital support from you on the condition of payment". Let me step in at this point. Maybe they didn't calculate it themselves. In 2017, exactly 20 years after his father started his own business, Atakan Çetin pressed the button to start his own business. The capital support he wants for the investment he thinks about furniture accessories and equipment is as much as the amount his father invested while founding Atak. Atakan Çetin starts to work in the field he wants with the support of 1.2 million dollars. Receiving consultancy support from Spain and Italy, R&D establishes a factory that creates focused innovative products. Head-to-head high-tech factory starts to make profits after two years. As of 2021, Atakan Çetin starts to pay the financial support he receives from his family. It plans to complete the payment of the investment support, which it considers as a debt, by July 2023.
I learned that Atakan Çetin's Çemobsan company, which has 160 employees, has also turned to the domestic market in its export-oriented business adventure, and is about to buy a factory and brand in Italy. Atakan Çetin and his team, exporting to the good brands of countries seeking high quality and innovation, especially Germany, have now rolled up their sleeves to show the same success in the country. It is my duty to wish success to Atakan Çetin and his team, who are chasing their dreams, standing on their own feet and at the same time 'loyal to their debts'.