Hurriyet.com.tr/INTERNATIONAL NEWS
Creation Date: September 02, 2022 13:54
The tip that iPhone users found against phone theft became one of the most talked about topics on social media. A minor setting change is all that's needed for the handy method, but users are split on the issue.
class="medianet-inline-adv">
Cell phones are now an indispensable part of our lives. Most people are so attached to their phones in today's world that losing their smart device is one of their biggest fears.
Especially people whose private information is in the hands of others due to the theft of mobile phones know very well how annoying this is.
PROTECT YOUR PHONE WITH A SMALL SETTING CHANGE
iPhone users caught a small clue when their cell phone was stolen so they could track it in every way possible. All that needs to be done for the handy method is a small setting change.
This method, which draws attention on social media, fascinated some iPhone users, while others did not approach this idea warmly.
THE FIRST BUSINESS A THIEF DOES IS TAKING THE PHONE IN AIRCRAFT MODEclass="medianet-inline-adv">
As we all know, the first thing thieves do after stealing the device is to put the phone in airplane mode. Since the phones in airplane mode are completely disconnected from the network, the owner cannot monitor his phone.
To put an iPhone in airplane mode, all people have to do is scroll down the control panel and click on the airplane icon there. It's an action anyone can do without password or facial recognition access.
AUDIT CENTER HOW TO TURN OFF?
Fortunately, there is a clever way to limit access to this control panel from the lock screen. Here are the steps you need to do:
-Go to your iPhone settings, 'Face ID and Password' enter tab
-Enter your password and 'Control Center' turn off the option.
This setting means that no one can access the 'Control Center' and put your phone in airplane mode without unlocking the phone.
As long as your phone is on, you can track your phone remotely thanks to the location information.
class="medianet-inline-adv">
USERS DIVIDED
Control Center is a very convenient option for many iPhone users. People aren't entirely sure if losing this option is worth the extra layer of security.
Some iPhone users, who talk about the little-known security tactic on social media, think that losing the 'Control Center' option is worth the luxury of being able to track a stolen cell phone.
One of the users who closed the Audit Center said in a statement, "It bothers me that I can't do basic operations without unlocking, but it's definitely worth the inconvenience" said.
He stated that he applied the method with another user as soon as he heard it, and everyone around him found it logical.
class="medianet-inline-adv">
SECURITY VULNERABILITY BECAUSE OF CONCERN
Some security vulnerabilities that can leave users vulnerable to fraud and tracking have been one of the hottest topics of discussion for Apple users in recent months.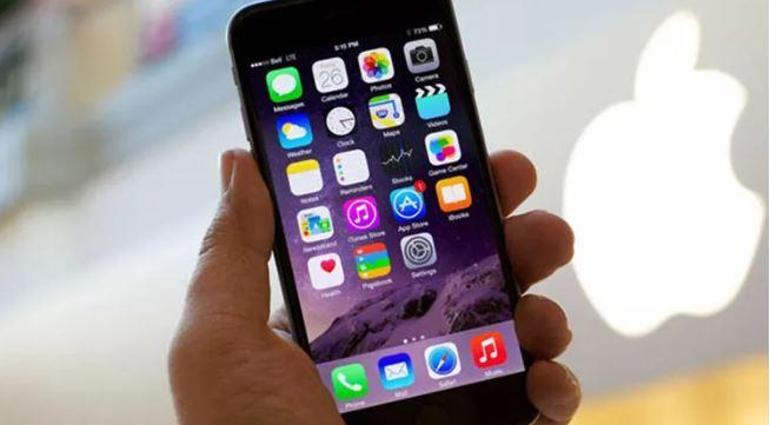 TICKTOK ALLEGATION THAT MAKES MEDICATIONS
Earlier this year, experts encouraged iPhone users to change their privacy settings and passwords against the rise in spyware attacks, while today, popular video sharing platform TikTok was allegedly spying on iPhone users.
While it is claimed that TikTok developers follow users step by step by integrating a JavaScript code into the browser in the application, TikTok did not deny this claim, but explained that the code in question was added to control page speed, not to follow people.
class="medianet-inline-adv">
The same claim was made for Facebook and Instagram applications, and it was claimed that the built-in browser was designed to track every button that users touched.
.