business
How much was the gasoline prices in Istanbul, Ankara, Izmir?
Vehicle owners are looking for an answer to the question "How much is the price of LPG, diesel and gasoline today, August 30, 2022". Here are the curious details…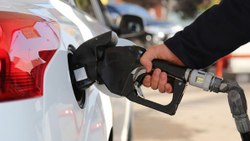 Current fuel prices are frequently followed by vehicle owners…
Gasoline and diesel prices are also constantly changing with the news of discounts and hikes…
It was a matter of curiosity how much the fuel prices changed with the fluctuations in the foreign exchange.
After the 95 cents hike in diesel yesterday, there was a new 87 cents increase today.
Here, August 30, 2022 gasoline and diesel prices…
After the 95 cents hike in diesel prices in the past days, a further 87 cents hike was made.
After the news of the increase in a row, car owners are happy news It came from gasoline.
How much was the discount on gasoline?
As of Tuesday, August 30 (today), gasoline prices were reduced by 1 lira and 04 cents.
After the discount, gasoline prices decreased to 20 TL and current fuel prices were a matter of curiosity.
ISTANBUL FUEL PRICES
The price of one liter of gasoline on the Anatolian side of Istanbul: 20.14 TL
Istanbul diesel (diesel) liter price is 26.93 TL on the Anatolian side
Istanbul LPG liter price is 11.02 TL on the Anatolian side
The price of one liter of gasoline on the European side of Istanbul: 20.13 TL
Istanbul diesel liter price is 26.90 TL on the European side
Istanbul LPG liter price is 11.47 TL on the European side
IZMIR FUEL PRICES
Gasoline liter price in Izmir 20.25 TL
Diesel liter price in Izmir 27.02 TL
LPG liter price in İzmir is 11.14 TL
ANKARA GASOLINE AND MOTORINE PRICES
Gasoline liter price in Ankara 20.25 TL
Diesel liter price in Ankara 27.02 TL
LPG liter price in Ankara is 11.34 TL