Hurriyet.com.tr/EXTERNAL NEWS-DHA
Created Date: January 17, 2023 17:01
Indonesian Ministry of Health announced that 25 children are under treatment for a sweet snack soaked in liquid nitrogen known as 'cikibul'.
Popular with the TikTok trend in Indonesia and among the public "dragon's breath" known as a street snack He hospitalized more than 20 children.
MINISTRY OF HEALTH ISSUES A WARNING
The Indonesian Ministry of Health has issued a warning that sweet snacks soaked in liquid nitrogen are harmful and should not be consumed.
The Ministry of Health stated that from June 2022, when the first case was detected, to January 12, 2023, 25 children from cikibul (ciki ngebul) were treated for poisoning.
POPULAR BY CHILDREN
'Cikibul' The snack named is especially popular among children because it 'feels like ice cream'.
In the images shared on social media, it is seen that children who have just started walking are eating a steaming, rainbow-colored snack and dance music is playing in the background.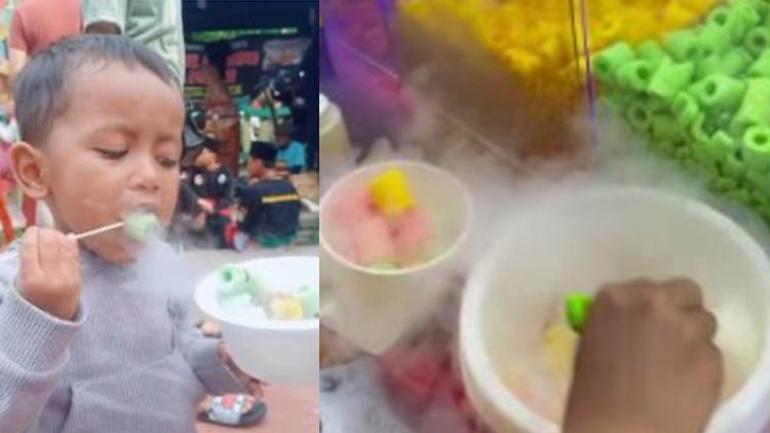 CAN CAUSE HOUSING PERFORMANCE
However, experts warned families that liquid nitrogen caused the snack to look like smoke when consumed.
Dr Dicky Budiman stated that if liquid nitrogen is consumed before it evaporates, there is a risk of perforating the intestines, and severe cases can lead to death.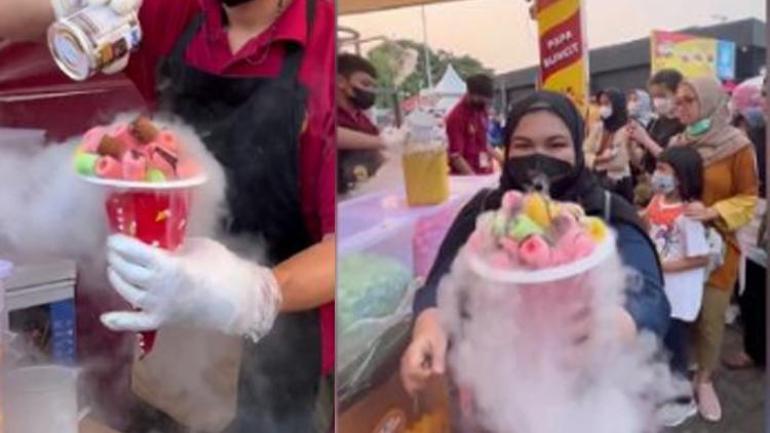 Indonesia In addition to this statement, General Manager of the Ministry of Health Maxi Rein Rondonuwu said that snacking causes skin burns and breathing difficulties.
CIRCULAR FOR THE USE OF LIQUID NITROGEN
While it was announced that the treatment of the hospitalized children continues, no deaths have been reported so far.
The ministry also LIQUID NITROGEN issued a circular on the control of its use and initiated public information activities.
.