world
He was buried alive… He realized when he came to the toilet.
hurriyet.com.tr / FOREIGN NEWS
Creation Date: August 10, 2022 16:29
Social media is awash with the news from Bolivia… The man lying in the empty coffin was buried alive. The unfortunate man, who noticed the situation in the toilet, told the country's press what he had been through.
class="medianet-inline-adv">
BoliviaSomething mind-blowing happened in…
As part of the ceremony traditionally held in the region, the empty coffin was given to Mother Earth as a sacrifice.
This time, however, the coffin was not empty. A man who overdosed on alcohol, thinking it was a bed, went into the coffin and slept.
The crowd, who did not realize that 30-year-old Victor Hugo Mica Alvarez was in the coffin, buried the coffin as part of the ceremony.
According to the news in the British Daily Star newspaper, the unfortunate man realized his situation when he came to the toilet.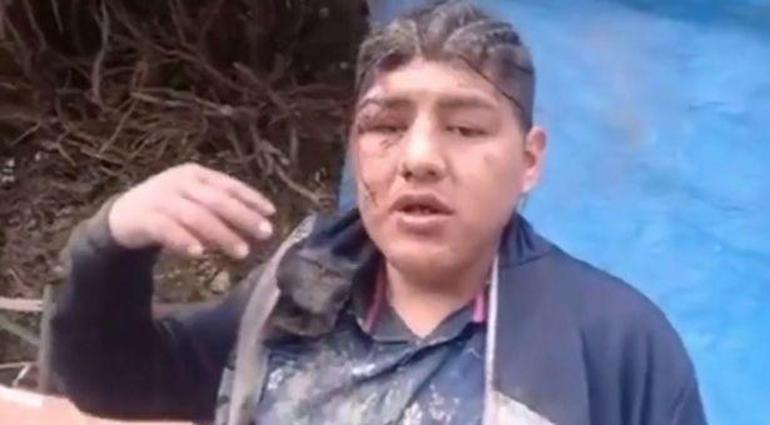 Alvarez described his experiences in these words;
'We went dancing. All I remember is I thought I was in my bed. I woke up when my toilet came, but I couldn't move.'
class="medianet-inline-adv">
Stating that he was surprised for a short time, the man said, "When I started to push the weight on me, I broke the coffin and soil started to enter. At that moment, I realized that I was buried,' he said.
Stating that he came out of his burial place with his own efforts, the man soon became viral on social media.
What happened to Alvarez, who first found wide coverage in the country's press, is soon world also found wide coverage in the press.
Alvarez, who complained to the police about what happened to him, was then transferred to the hospital for a medical checkup.
.