I catch her choosing the clothes she will wear for the shoot. As they say, it really resembles Margaret Keane's famous big-eyed girl paintings at first glance. She looks a bit cold from the outside, she. But as you talk to him about his life and enter his world, you realize that he is not really what he seems. Selin ŞekerciWe start the conversation with…
PHOTOS: Muhsin AKGÜN/MASTUDIO
◊ In one of your interviews, you said, "My life has always been in a thread." Why did you live life by a thread?
Difficulties that started at birth. It was a difficult birth. But the doctor said to my mother, "He tried so hard to be born.
Nothing will happen to this girl." I have not been able to achieve anything easily in life. Maybe it was good.
◊ Did you struggle a lot?
I don't want to be ungrateful. I have worked with good people in my profession. But throughout my journey, there have always been accelerations where I rose to a point and fell. In addition to what it taught me, there are also flaws it left me.
◊ Wasn't it hard to live life with these ups and downs?
It was difficult, at first I was very rebellious, but then I believed that after every bad thing, something good would come. Thankfully, I've been rewarded so far. But I always had to scratch.
I have a trust problem
◊ You once said, "My worst nightmare is to be fooled." Have you had that nightmare a lot?
Of course. . I've been put in the place of 'slapped idiot'. In fact, I perceive that something like this will happen before, but I can't let the other person do such a thing, I want to trust him. My life is built on trust.
◊ How so?
I have a little trust problem, so I choose to trust others.
◊ Why do you have a trust problem?
It's actually very classic, a problem with the father.
◊ Your parents separated when you were 5 years old. I know that you are separated from your father, living with your mother…
Yes like that. No matter how hard we try to be strong women, fatherly affection and trust are things that are needed while growing up. When you can't see what you need to see from your father, something is missing, and you can't trust the kindness of the other person. This is reflected in your relationships with men, with friends, and even with your bosses. You think that there will be trouble, it will go away, it will upset me. You always have a guard. This causes malfunctions.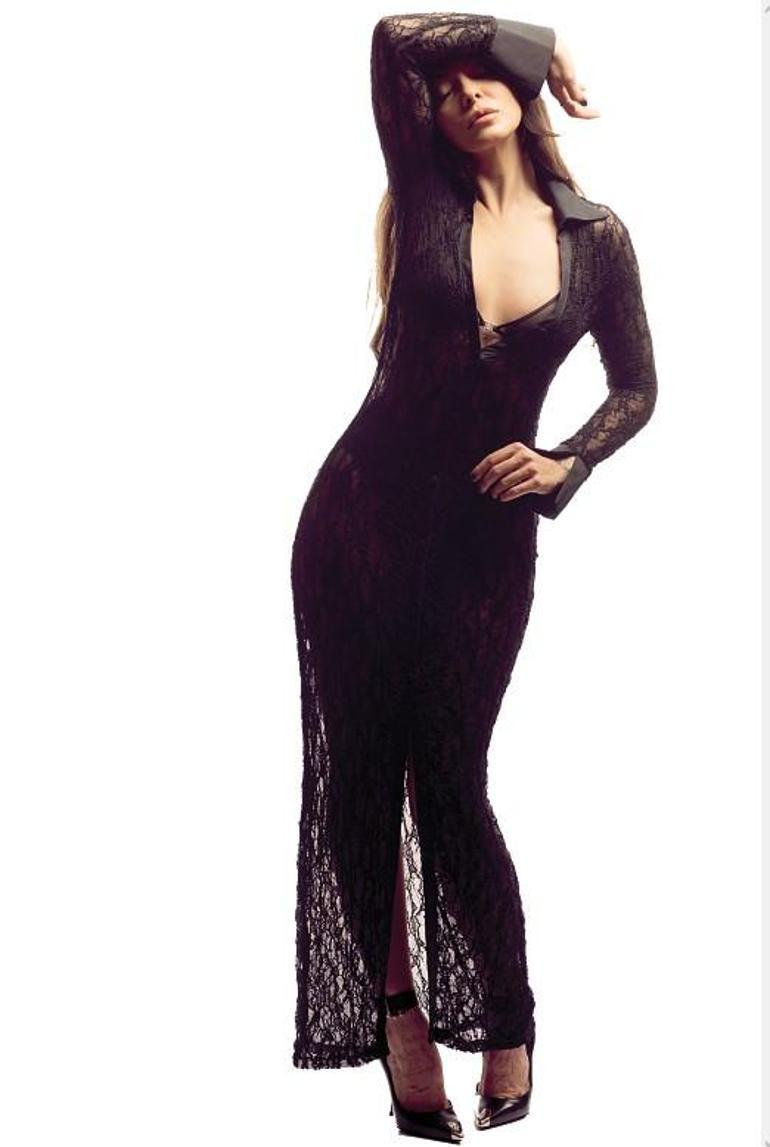 I couldn't say goodbye…
◊ You lost your father two years ago. You made an emotional post about this that includes both reproach and sadness. Even though there is no emotional connection between you, did this loss upset you?
I hadn't seen it for years. He was sick. One day, my mother called and said, "Your father is ill." I had a lot of anger inside of me because I hadn't seen it in years. It was not about not seeing, but about being a father. when it gets worse news I said they would give me and hung up the phone and continued my holiday. One day later, my mother called and said, "Your father is dying and he is talking about you."
◊ What went through at that moment?
At first I was strangely proud that he was delirious, like, "Look, you're talking about me when you're leaving". I set off by car from Bodrum to Izmir. I went through so much on that three-hour journey… I got angry, then I was happy that he wanted to see me. 30 years of love seemed to flow into me. As I approached the hospital, I received the news of his death. I had a chance in life to face him and show our love for each other. That chance was taken from me. I couldn't say goodbye. Then it turned into a lot of anger.
◊ Why is that?
Because I attributed all my anger, absence and troubles in my life to my father. And a reason was taken from me. I fell into the void, 'who am I to blame now'…
I've had a weight complex and still can't fix it
◊ Your dream was to be a ballerina. But as a result of an accident, you said goodbye to that dream…
Yes, when I was 8 years old, I was run over by the city bus while crossing the street. I was hospitalized for 6 months and had 4 surgeries. I was going to lose my foot, but they saved me. Now when I look at it, I say 'well done'. Because dancing did not satisfy me as much as acting.
◊ How did acting start?
I was going to do something on stage. Applause seems to fill all the deficiencies, to be noticed, to be loved… When I realized that I couldn't dance, I signed up for the theater course. When I got on stage, I realized that I always wanted to do this. When I say school theater, state theater, I was always on the stage.
◊ There is a possibility of not being loved as much as being loved when it appears on the screen. When did you realize that you had chosen a dangerous profession as someone who set out to be loved?
When I first started this business, social media was not like this. But there was a great explosion with 'Runaway Brides'. I was met with great love and with it hatred. Then I realized that; The moment you communicate with those who hate you, their hatred fades. I believe I can strike that balance.
◊ Have you ever regretted choosing this profession?
I hear it every day.
◊ What is it that makes you feel this way?
First of all, this is a job where you have to be like iron psychologically. There is great competition. Also, it doesn't mean much to be talented especially in the TV series industry. It requires very good human relations. It's a constant race, you always have to think about your next step. The moment you stop thinking, they can slip.
◊ You've been on sets for years. Have you witnessed physical or psychological violence?
We experience various mobbings on the sets. But the perception of beauty has increased especially recently. I gained weight during the pandemic, and then I lost it. I heard someone in the industry say something like, "Selin had gained weight, she looked like a third-year actress, now she's back in the lead." I, who have no complex about these, started to think about this every time I looked in the mirror. I've had a weight complex and still haven't been able to fix it. It was a sentence someone made to me when I was 33 years old.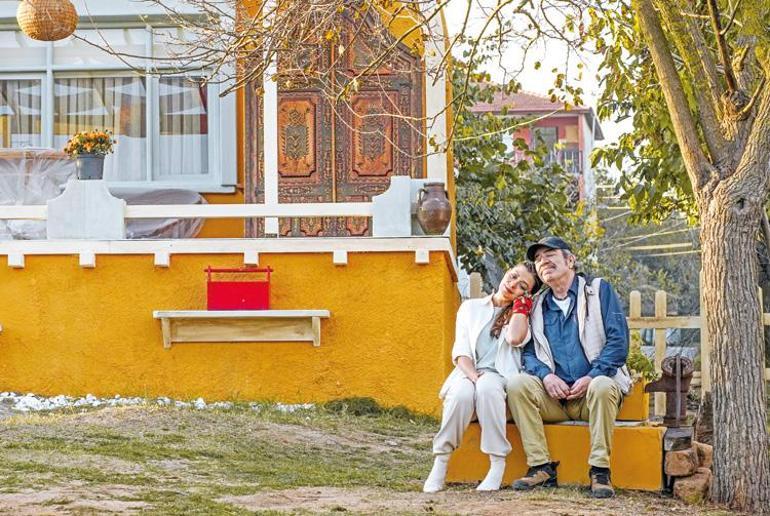 In some scenes he would come and hold my hand
◊ 'Love Compulsory Destination'What does it say?
A father-daughter meeting story. Years later, we will come together and watch them try to get to know each other. But it will be a difficult journey for them. Because Suna, whom I play, is a girl on the autism spectrum. Babaysa (Selçuk Method) is a former Yeşilçam actor. Because of his job, he had to put Suna away somehow and now he has to continue on his way with Suna somehow.
◊ How did you prepare for the role?
I made a deal with a TV show, it was cancelled. Then I started working 15 days before the movie. I watched everything that could be watched, interviews and speeches of people with autism… Ozan, the son of the film's script and production consultant, Sedef Erken, is also on the autism spectrum.
I spent 15 days completely with him. Ozan has been my traveling companion, my brother and my acting coach. In some difficult scenes, he would come and hold my hand. It was a very lucky occasion to spend time with him and see from his world.
◊ What was the hardest part of casting the character?
It's not a place you know. You cannot put yourself in his place, you cannot empathize… You are playing a special person because; such a fine line and at the same time such a responsibility. You can only try to see the world through his eyes; rebirth, out of my own pocket, from my own experience
Suna was a role that I had to. This both terrified and amused.
◊ Did you have an unforgettable moment on set?
Ozan was on the set when I was shooting my most difficult scene. When the scene was over, I had an incredible explosion of emotions. It was too heavy for me. Ozan was the first to come to me and hug me. He was saying, "Be good" in my ear. It was as if he was saying, 'I understand you, I know what you're going through'.
◊ How do you think we will leave the hall with emotions?
Since it is a father-daughter story, it will somehow touch everyone's relationship with their father. I know that when you leave, there will be a smile even if you have tears in your eyes.
◊ What was it like working with Çağan Irmak?
Very nice. This was our second job. She always wants happiness and peace on set. He does his best to provide it.
I didn't cheat, I was cheated
◊ Is love an obligatory destination for you in real life too?
For me, love is always an obligatory destination. It's not possible without love, I can't. It always has to be. Relationship is always good for me.
◊ Have you ever cheated or been cheated on?
I did not cheat, I was cheated. 'There is a job here,' I said to myself, then I thought 'no, no, it's not'. It fell in front of me. I thought I was forgiven, but no, it is not forgiven.
◊ Do you have any now?
Yes, I have one in my life now. It has been 7-8 months and I am very happy.
.