Burcu Ozkaya Good morning
HATAY – With the end of summer and the beginning of autumn in Hatay, the rush to prepare for the winter began. Pomegranates were picked to be soured, tomatoes and peppers were laid out in the sun for tomato paste.
We asked the people of Hatay how the preparations for the winter were going at a time when the weight of tomatoes was 5-6 liras, sugar was 27 liras, and pepper paste was 17-18 liras.
'WE MADE ONLY CANNED INSTEAD OF PASTE'
Neslihan Atahan, who lives in the Subasi District of the Defne district of Hatay, has been doing small-scale farming with her family for years. Atahan family made canned tomatoes, chili peppers and pomegranate syrup for this winter. Atahan, who makes pomegranate syrup from the pomegranates he collects from his own gardens, also sells it to his immediate surroundings. Saying that he made tomato canned food less than last year due to the price increase, Atahan said, "The tomato I bought last year for a maximum of 2 liras was sold for 6 liras this year. We couldn't grow tomatoes this year because of the Mediterranean fly. Mediterranean fly has become a farmer's nightmare. Since we don't have tomatoes this year, we only made canned tomato paste," he said.
The product that Atahan family made a little too much for the winter was pomegranate syrup. Pomegranate syrup, which is very laborious to make, is added to salads, barley, appetizers and many other dishes in Hatay. The price of pomegranate syrup, which was sold at 60 liras per liter last year, is between 125-150 liras this year. Atahan explained the reasons for the price increase as follows: "Wet fertilizers, artificial fertilizers, diesel fuel and pesticides have increased by more than 400 percent. We bought diesel from 7 liras last year for 26 liras this year. A producer who does not use them cannot grow products."
Atahan stated that they make an average of 40 liters of pomegranate syrup every year, that they use some of it, sell some, and give some to friends.
'AGE TO ASSESS EVERYTHING'
Beren Ay also makes tomato paste and canned food every year. Despite being more expensive this year than last year, Ay made both canned tomatoes and tomato paste more. Ay said that he made more tomato paste by forcing his means on the rumor that the weight of tomatoes would be 50 liras in winter.
Ay, who made 50 kilos of canned tomatoes last year, made 70 kilos of canned tomatoes this year. Noting that 70 cans of tomatoes came out of 90 jars, Ay said, "Last year we bought tomatoes for 1 lira, this year it is 5 liras. Even though it was five times, I did more than normal because there would be a serious raise. The reason it's 90 jars is because I don't value shells either. I put the shells in a pot. I put salt and fresh red pepper on it and boil it. Then I make breakfast paste by pulling it from the robot. This is the time to evaluate everything," he said.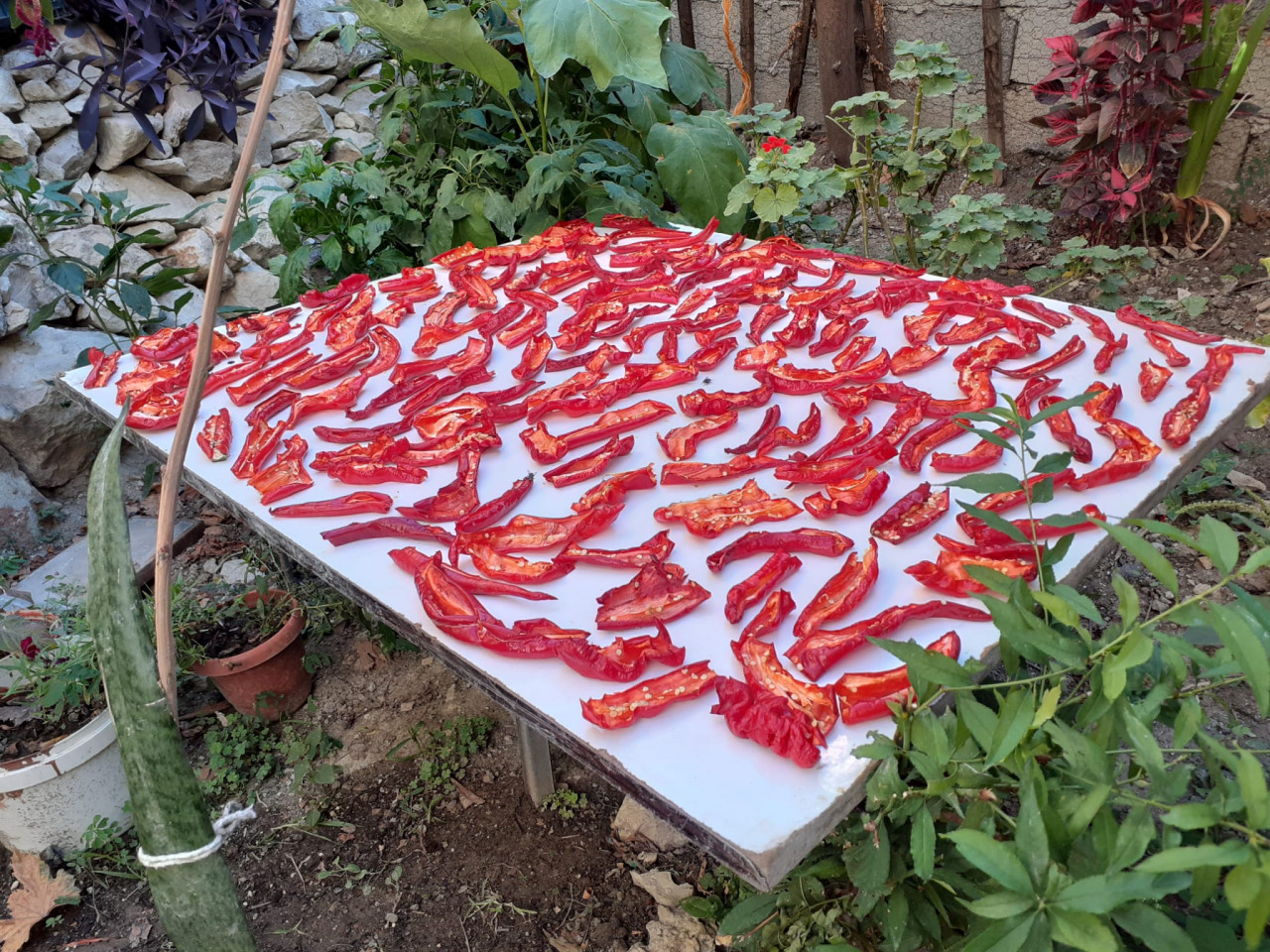 'MORE ECONOMIC TO DO AT HOME'
This year, Ay made 50 kilograms of tomato paste from 300 kilograms of pepper with her mother. She said that she bought the pepper paste for 12 liras per kilo this year. Ay said that although tomato paste is a laborious task, it is more economical to make it at home. Emphasizing that they use 6 kilos of pepper for pepper paste and 10 kilos of tomatoes for tomato paste, Ay said, "It is more economical to make at home. This year, the weight of pepper paste is 120 liras, and when it is made at home, its cost comes to 75 liras. Although it was more expensive this year, those around me made more tomato paste and canned food than last year. Because we fear price hikes and the food crisis," she said.
'The price of molasses has doubled'
Banu Deli, who lives in the town of Samandağ, makes products such as tomato paste, tarhana, pomegranate syrup, molasses, both for her own family and for sale. Last year, the crate of tomatoes was 35 liras, this year it was 135 liras. Deli, who made 15 kilos of tomato paste for his house last year and 40 kilos to sell abroad, stated that this year he could only make 10 kilos of tomato paste for his house due to the high price of tomatoes.
Deli also made less molasses this year. The reason is the increase in the price of molasses due to the increasing costs… Deli is afraid that he will not be able to sell it at this price and that he will be left with his products. Deli added that the price of molasses, which was 60 lira per liter last year, has doubled this year.
WHY DOES CAN OF TOMATO DEPOSE?
Deli emphasized that he has not made canned tomatoes for several years due to poisoning cases, and that he prefers to store tomatoes in the freezer. Alright; Why do canned tomatoes go bad? Deli gave the following information about it: "Old lids, poorly cleaned jars, closing the jar without getting air well, the vegetables put in it starting to deteriorate, contact with water while filling, not boiling enough or improper storage conditions after the cans are made can cause the cans to deteriorate."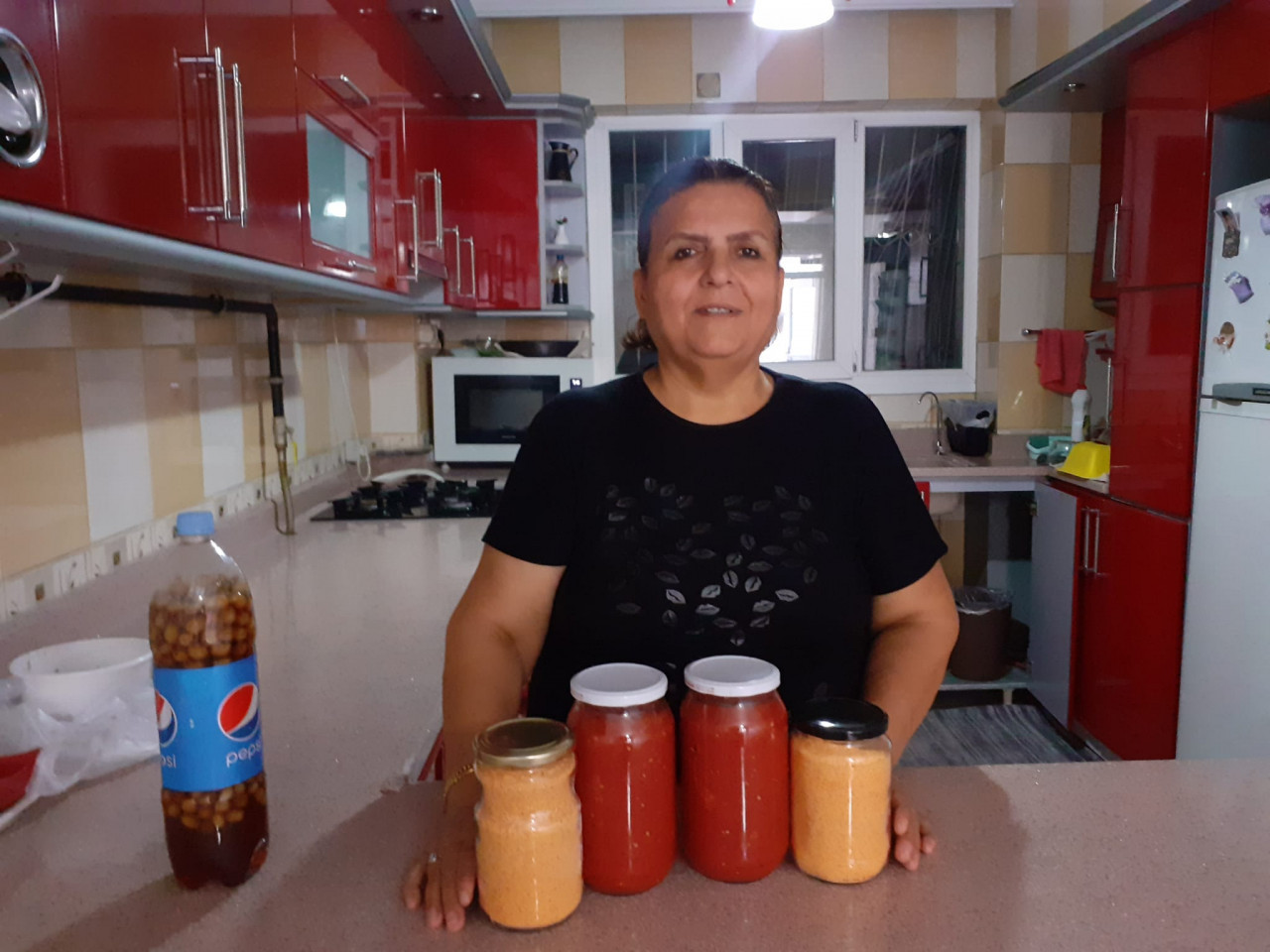 'WE ARE FEAR OF COMING TO THE SITUATION THAT WE CANNOT FIND FOOD'
Emel Yüksek also said that she made more canned food this year compared to last year. High stated that they are worried about not being able to reach food in winter. Yüksek, who does not make tomato paste and pomegranate syrup, said, "I made 60 jars of canned tomatoes, 5 kilos of jam and tarhana. We buy butter from the village. Oil, which was 80 liras last year, is 130-140 liras this year. We gained 5 kilos instead of 10 kilos. We do not know what this cost will be, but we are not afraid that we will not be able to find food," he said.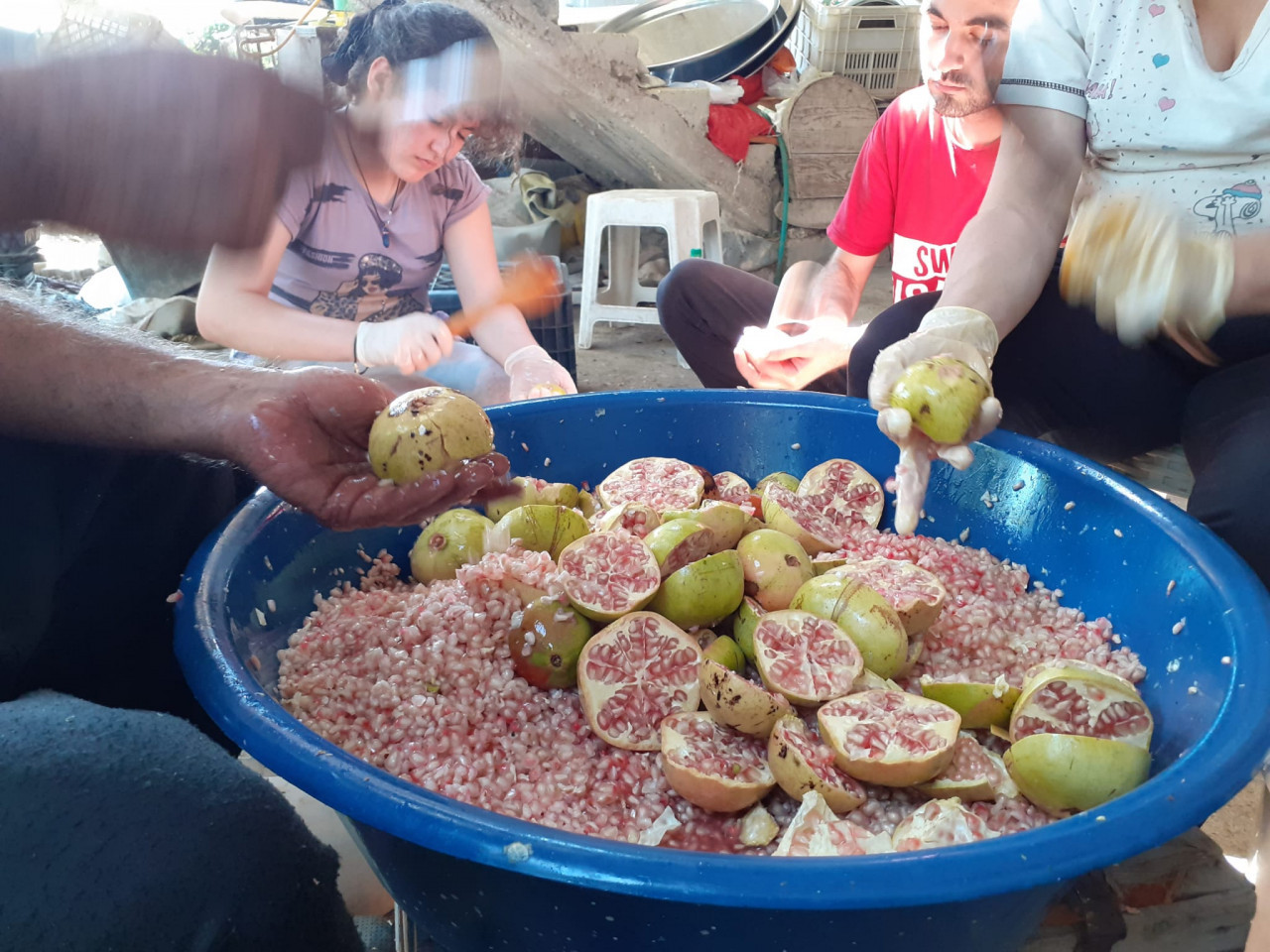 'IF THE PRICES ARE SUCH IN SUMMER, HOW WILL IT BE IN WINTER?'
Delal Aslan, who lives in the Sümerler District of Defne district, said that she made pomegranate syrup and canned tomatoes this year, and that she could not make the jam she made every year because of the high price per kilogram of sugar. Like other women, Delal Aslan has a fear of access to food. "If the prices are like this in summer, what will it be like in winter?" Aslan stated that this year he could not make any extra products to sell to his close circle.
Aslan explained how Hatay's famous pomegranate syrup is made: "First, the pomegranates are picked from the tree. The pomegranates, cut in half in the middle, are poured into the basins by hitting the top. This job cannot be done by one person. There should be at least 3-4 people so that it ends quickly. Then it is crushed in the machine. And it is boiled in a large cauldron for about 10 hours until it solidifies and thickens. The pomegranate syrup, which is left to cool, is placed in bottles and taken into the kitchens. Pomegranate syrup is very useful if it is drunk on an empty stomach in the morning. We use it a lot in salads, barren, stuffed dishes."