world
Belgium takes action against plates promoting Hitler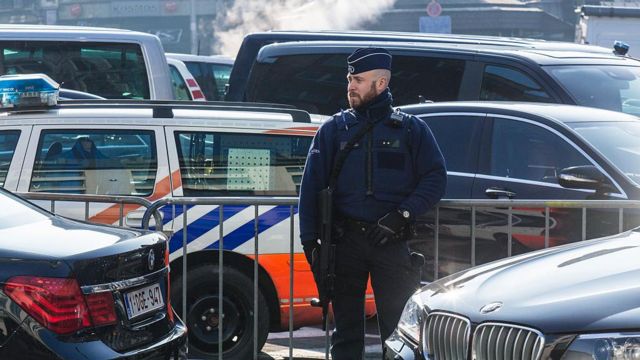 The Center for Equal Opportunities (Unia), which fights discrimination in Belgium, announced that neo-Nazis in the country were making propaganda with specially selected license plates referring to Adolf Hitler and the Nazi regime.
Federal Minister of Transport, Georges Gilkinet, said that this situation "deeply shocked" him and ordered the expansion and tightening of the list of prohibited private license plates.
In Belgium, car owners can get the license plates they want with the letters and numbers they have determined for a thousand euros.
About 8,000 people received personalized plates in 2020, and about 11,500 last year.
It has been determined that license plates such as "HH-88" and "1-RAS-88" have attracted great interest among car owners in the country recently.
According to the Belgian Center for Equal Opportunities, these plates, which seem harmless to many at first glance, actually contain references to German fascist leader Adolf Hitler and Nazi ideology.
The "HH" on the plates is a reference to the Nazi salute "Heil Hitler". H is the 8th letter of the Belgian alphabet. The "88" on the plates stands for "HH", the initials of the word Heil Hitler.
According to Unia, "1-RAS-88" plates also refer to "one race", implying a certain racial superiority.
Emphasizing that the numbers HH and 88 are often used to refer to "Heil Hitler", the center applied to the Belgian Ministry of Transport, saying, "This is a violation of the anti-racist law."
Equal Opportunity Center stated that Belgian Vehicle Registration System (DIV) stated that there was no intent regarding racist license plates, and asked Transport Minister Georges Gilkinet to ban license plates containing far-right symbols and references.
Transport Minister Gilkinet told Belgian media he was "deeply shocked" by the plates containing Nazi propaganda.
Emphasizing that the list of prohibited plates should be expanded and tightened, the Belgian minister said, "Such plates are not suitable for public roads. "Whatever the applicants' intentions, it is the government's duty to ensure that they are prevented."
It's hard to step up against given plates
Transport Minister Gilkinet ordered the reorganization of the license plate control system.
However, not much can be done about the currently approved and trafficked license plates.
According to Belgian law, plates cannot be retrieved unless in a friendly agreement with the owner.
The new regulation will cover the plates to be issued from now on.
The Belgian Vehicle Registration System directly blacklists license plate requests that contain phrases such as "AdolfH", "KKK" (Ku Klux Klan), "Police" or contain profanity.
Propaganda for Hitler and Nazis is prohibited in Belgium. Those who violate the law are sentenced to imprisonment without delay and fines, provided that they are not less than 1 year, depending on the situation of the crime.