world
Armenia is pursuing a sneaky plan – Last Minute Current News
class="medianet-inline-adv">
AZERBAIJAN which has been carrying out provocative attacks on its territory for two days along almost the entire border line. ArmeniaHis insidious plan is revealed. Aiming to draw Russia to its side as a military force in the new tension, Armenia seeks to make Western countries part of the anti-Azerbaijani coalition through the diaspora.
THEY WILL SEND OBSERVERS
The Armenians, who could not accept the defeat of the 44-day Second Karabakh War in 2020, are trying to draw Russia into the new war by disguising the current conflicts as "Azerbaijan officially attacked us". At the request of the Armenian administration, the Collective Security Treaty Organization (CSTO) under the leadership of Russia, which met the previous evening, decided to send a military observation mission to the South Caucasus region after the two-hour video conference session.
class="medianet-inline-adv">
REPORT WILL BE PREPARED
Commenting on the decision taken at the extraordinary session of the CSTO, attended by Russian President Vladimir Putin, the Kremlin said, "The leaders of the Collective Security Treaty Organization, which gathered urgently upon the application of Armenia, ordered the Secretary General of the CSTO, Stanislav Zas, to go to the region and prepare an on-the-spot report. After the prepared report is reviewed, the security organization will determine the steps to be taken." While Armenia was trying to draw Russia into the war, it became clear that the ceasefire, which was brokered by Russia last Tuesday, was broken. The Ministry of Defense of Azerbaijan announced that the Armenian artillery units targeted the military barracks in the territory of Azerbaijan, using D-30 and D-20 cannons. It was stated that the attacks were concentrated in the Kelbacer and Laçin regions.
YEREVAN DID NOT ACHIEVE ITS TARGET
Military observers, who closely follow the conflicts in the border region between Azerbaijan and Armenia, stated that the Azerbaijani army responded to the Armenian provocations with much more modern war systems and noted that Armenia could not reach its goal.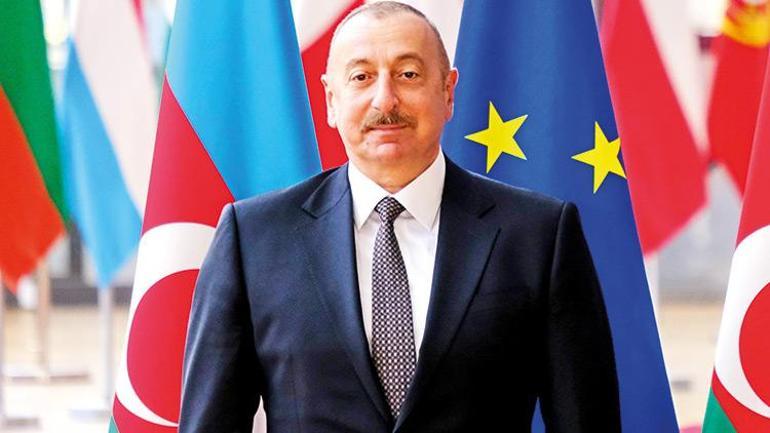 class="medianet-inline-adv">
ALIYEV: WE ONLY ANSWER
Azerbaijan, which received Toivo Klaar, the Special Representative of the European Union for the South Caucasus, in Baku after the ceasefire was broken. President Ilham Aliyev declared that the Armenian administration is responsible for what has happened and what will happen until now. Emphasizing that Azerbaijan only responded to the attacks, Aliyev said, "Since the outbreak of the new tension, not a single Azerbaijani soldier has set foot on the territory of Armenia. We only respond to the provocative attacks of Armenia with point-blank strikes. Azerbaijan has no eye on an inch of Armenia's land. All responsibility belongs to the Armenian administration," he said. Meanwhile, Azerbaijan announced that it is ready to send the bodies of about 100 Armenian soldiers who died in the two-day conflict to Armenia through the Red Cross.
.