Apple made a statement about the horizontal line problem seen on the screens of the iPhone 14 Pro and iPhone 14 Pro Max models.
Although the iPhone 14 series, which Apple introduced last September, makes the company smile in sales, some problems arise from time to time.
iPhone 14 Pro users, one of Apple's most ambitious and most expensive models, are now experiencing a new problem.
The green and horizontal line problem, which is frequently experienced on Android phones, has recently started to be seen on some iPhone 14 Pro models.
Both iPhone 14 Pro and iPhone 14 Pro Max users reported flickering green lines on the screen when they turn on the phone.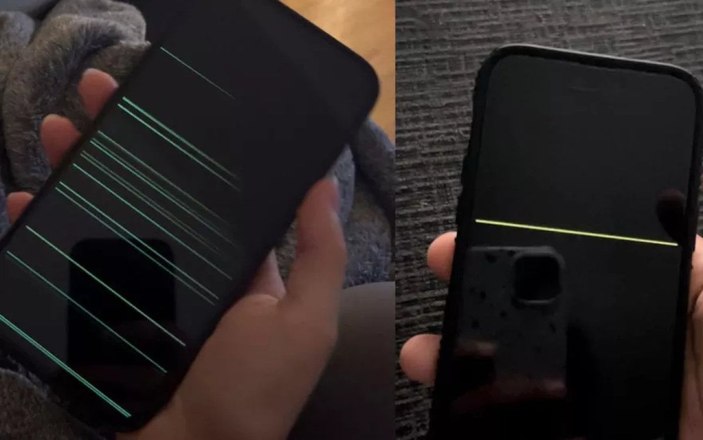 Official statement from Apple
Working on whether the problem is caused by hardware or software, Apple announced that an iOS update will be released soon to fix the problem.
In the statement, "When iPhone 14 Pro users turn on or unlock their phone, they may see briefly flashing horizontal lines on the screen. Apple is aware of this issue and will provide an update soon. statements were included.
Users experiencing problems can factory reset the iPhone or disable the Always On Display feature.
There was a camera problem on iPhone 14 Pro models before, and the problem was fixed with an update.
.