class="medianet-inline-adv">
The US Coast Guard announced that a seaplane had crashed in Washington state the previous day. It was determined that the plane, which took off from Friday Harbor on San Juan Island, close to the Canadian border, crashed into Mutiny Bay, west of Whidbey Island. While the Coast Guard teams reached the body of one person, it was reported that 9 people, including 1 child, were missing, and the search and rescue efforts were continuing. It is stated that the "de Havilland Canada DHC-3 Otter" type single-engine seaplane involved in the accident is 55 years old.
FLATS ARE SCRATCHED
From the Jerez de la Frontera region of Spain GermanyIt has been reported that the Cessna Citation 551 type private jet, which took off for the city of Cologne, crashed into the Baltic Sea off the coast of Latvia. After drawing circles over the French capital Paris and the German city of Cologne, it was stated that after the pilot of the plane, which passed near Sweden's Gotland Island and headed for the Baltic Sea, no response was received from the pilot, NATO warplanes took off to stop the plane. It was reported that the plane, which lost speed and altitude, crashed into the sea off the coast of Latvia. Sweden, Latvia and Lithuania sent search and rescue helicopters and ships to the region, while four people are thought to be on board.
class="medianet-inline-adv">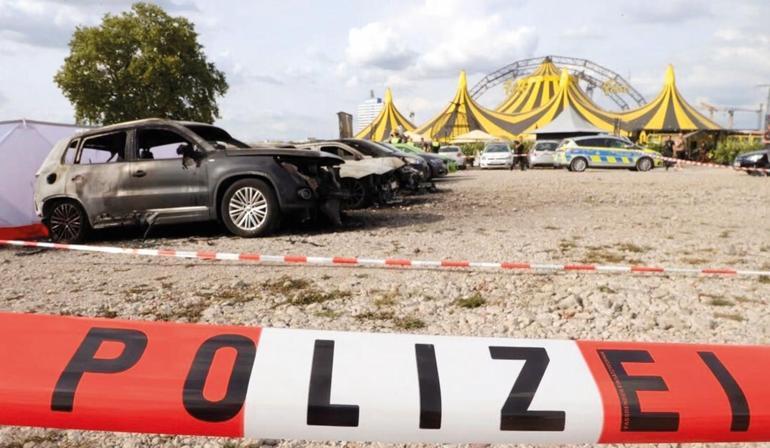 RETURNED FROM THE DISASTER
A small parking lot is located in the parking lot of the circus FlicFlac in Duisburg, North Rhine-Westphalia, Germany. aeroplane fell. After the crash of the plane that crashed in the accident, in which 2 people lost their lives, 8 vehicles in the parking lot were burned and 10 vehicles were damaged. The fact that the plane crashed only 50 meters from the circus area was interpreted as "the brink of disaster". Accident It was stated that approximately 900 people watched the show at the circus during the circus and the show was not canceled to keep people away from the scene of the accident. The highway was closed to traffic for a short time as the plane crashed near the A59 highway.
.