Hurriyet.com.tr/INTERNATIONAL NEWS
Creation Date: December 27, 2022 12:40
The farmer living in Uganda, who has 12 wives, 102 children and 568 grandchildren, became the center of attention when he asked for help from the state, stating that he could no longer look after his children. The man, who stated that he did not want his family to grow up any longer, told the newspapers that he had instructed his wives for family planning.
UgandaMusa Hasahya, a 67-year-old farmer living in the city of Bugisa, lives in a large house with 12 bedrooms. However, given the size of his family, this house is not enough for them…
12 Wives, 102 CHILDREN, 568 grannies… DON'T KNOW THE NAME OF EVERYONE
Musa Hasahya, who lives in an area where polygamy is legal, has 12 wives, 102 children and 568 grandchildren. Although he can separate his children from his grandchildren, he frankly admits that he does not know the names of all of them.
CONFIDENT IN FINANCIAL STATUS, WANTED TO EXTEND HIS FAMILY
The farmer, who married his first wife Hanife in 1971 when he was 16 years old, became a father for the first time with a daughter who was born two years later.
Explaining that he wanted to expand his family because he had land and a good job, Musa had a family resembling a small tribe after successive marriages.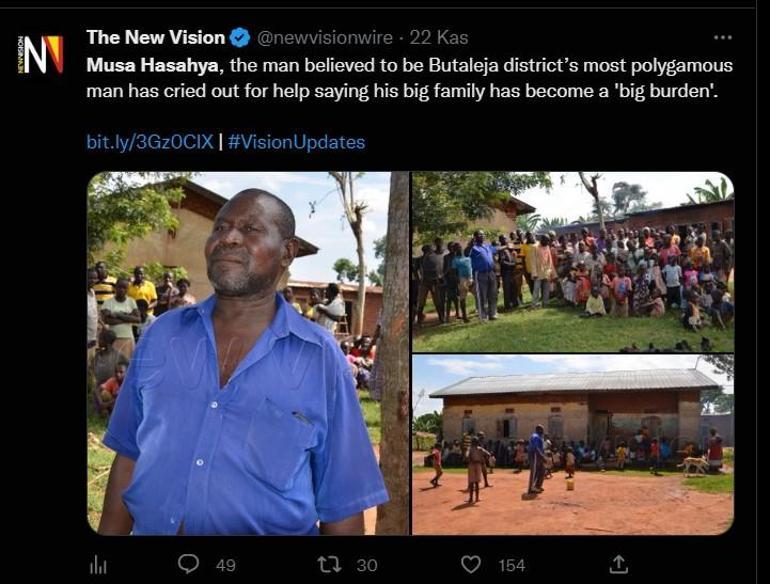 HE WANTED GOVERNMENT HELP TO EDUCATE THEIR CHILDREN
But it is no longer as easy as it used to be to take care of their children, aged 6 to 51, one-third of whom still live with them.
Stating that he wanted all his children to study, the farmer asked for help from the state, stating that he had difficulty in caring for them now.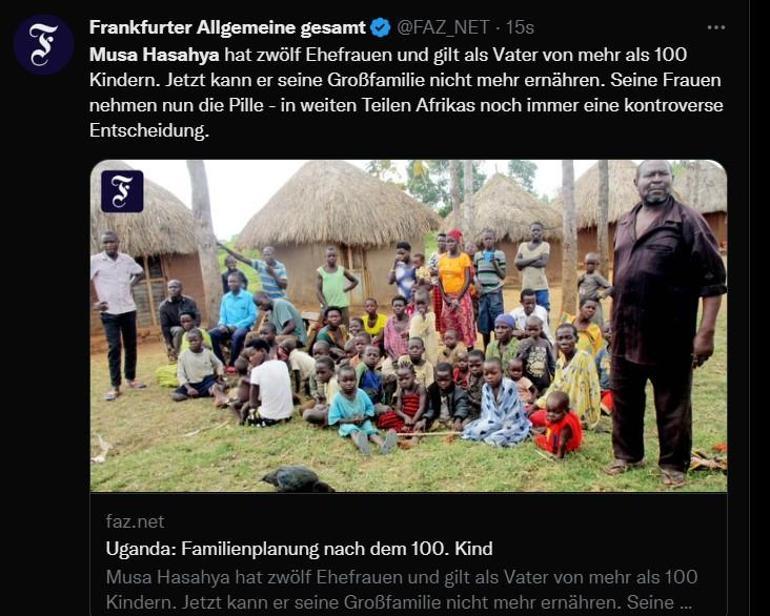 GIVEN CONTRACTING INSTRUCTIONS TO HIS WIFE
Speaking to local media, the man said he didn't want his family to expand any further. "Due to limited resources, I can no longer tolerate this situation. I have advised all my spouses of childbearing age to go for family planning." said.
Musa, who stated that despite their large numbers, all members of his family got along well with each other."When the land was fertile, I had no problems. But over the years, my income decreased due to the rising cost of living, and my family grew as I got older." used the phrases.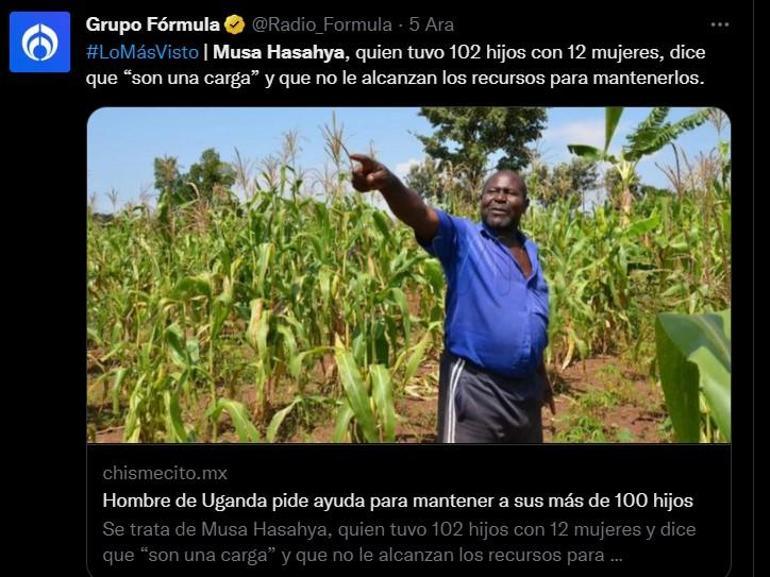 The eldest child is 21 years older than the youngest spouse farmer Today, while it was popular in the local press for a long time, today it has become the focus of attention in the international press.
.